Anti-Drug Mayor Shot Dead by Sniper at Flag-Raising Ceremony
A staunchly anti-drug mayor has been shot dead at a flag-raising ceremony in the Philippines.
Tanauan City Mayor Antonio Halili was killed by an unidentified sniper as he stood to sing the national anthem, CNN reported. A controversial figure, Halili called himself the "Duerte of Batangas" and was a proud supporter of the strongman president's zero tolerance war on drugs.
Halili was killed by a single shot to the chest as he stood alongside government employees Monday morning at Tanauan City Hall, around 35 miles south of the capital Manilla. Though video of the assassination does not show Halili after the shot was fired, bystanders can be heard screaming in panic as they run for cover.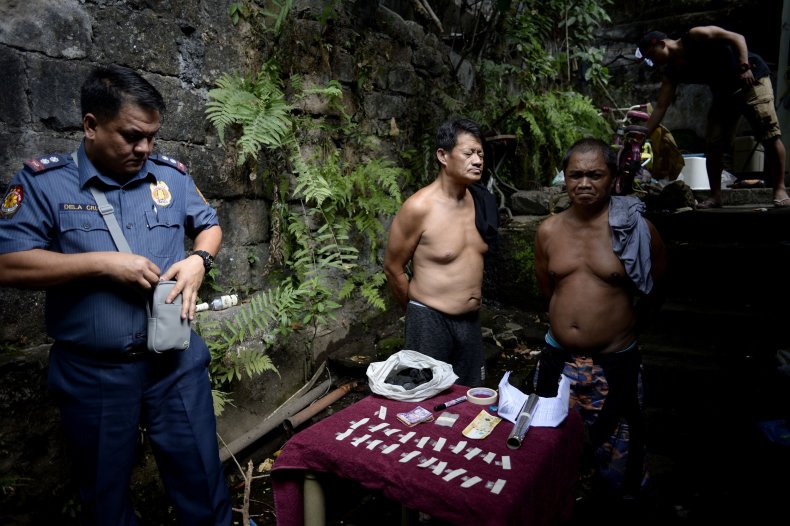 The mayor's security team returned fire in the direction of the shot, adding to the pandemonium, the Philippine News Agency reported. According to Provincial Chief Superintendent Edward E. Caranza, the deadly bullet was fired from a distance, using a 5.56 or 7.62 caliber high-powered rifle, possibly an M-14 or M-16 firearm. The mayor was declared dead at a local hospital less than an hour after he was shot.
Police have begun an investigation and say the killer's identity and motive are still unclear. According to a Gerry Laresma, a government employee who filmed the footage showing the shooting, Halili had received death threats over his anti-drug agenda.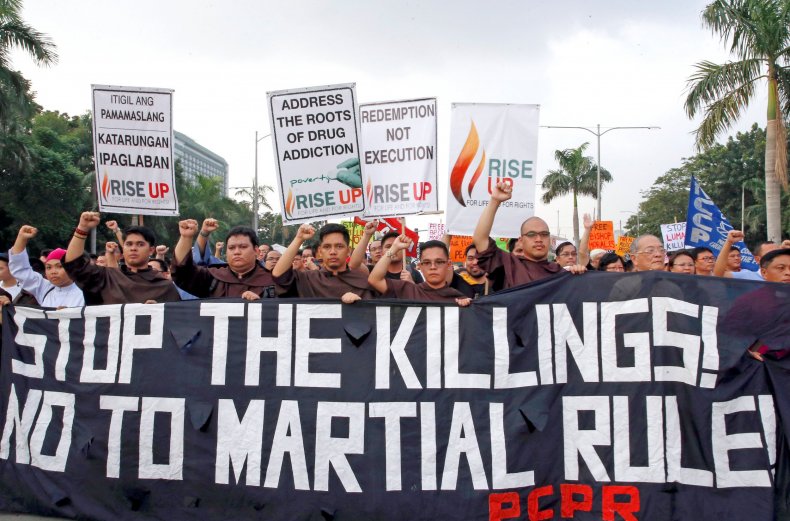 The controversial two-term mayor became well-known for publically parading people arrested for drug offenses, including those who had not been formally charged. The policy began in 2014 and was introduced alongside his 70-person "anti-crime group," which patrolled local streets dressed all in black and armed with their own weapons.
A stubborn ally of President Rodrigo Duterte, Halili was supportive of the country's war on drugs. Human Rights Watch believes at least 12,000 people have been killed in the crackdown since Duterte took office in 2016. Of these, around 4,000 have been killed by police and the rest by "unidentified gunmen."
Read More…Duterte to Police: 'Do Not Answer' Crimes Against Humanity Investigators
Duterte has openly encouraged vigilantism and flimsy accusations of criminality have become convenient excuses for score-settling and murder. The government says all police killings were a result of armed suspects resisting arrest. But human rights groups say most of the killings are executions.
Philippine National Police Chief Director General Oscar Albayalde said the prisoner parades were being considered as a possible motive by the regional special task group investigating the murder.
Harry Roque, a spokesman for the president, said Halili was a "very good man" and a strong Duterte ally. Roque vowed that justice would be served.