Anti-Drug Twitter Users Celebrate Delayed Opening of Safe Injection Site in Philadelphia
What would be the first safe injection site in the United States faced a snag Thursday as its landlords decided not to rent the space to the nonprofit organization behind the site.
The safe injection site would have been in the Constitution Health Plaza in South Philadelphia. But on Thursday, Safehouse, the nonprofit organization that would operate the site, announced that the owners had changed their minds, and would not be renting to the group.
"Our vision for Constitution Health Plaza has always been to serve as a gateway to South Philadelphia, providing premier health care services to our community. Our relationship with our tenants and neighborhood is the key to achieving that goal," Anthony Campisi, a spokesperson for Constitution Health Plaza, told the Philadelphia Inquirer.
A safe injection site is a supervised place for people addicted to drugs to inject drugs like heroin without fear of accidental overdose or spreading disease with shared or dirty needles. However, the site was controversial with local residents who worried about increased drug use in their neighborhood.
"I'm not opposed to the idea at all. No. I think it would be very beneficial. It just doesn't seem like it would work here," Philadelphia resident Estelle Agnes told KYW News.
Worries like Agnes' were mirrored on Twitter, where many users condemned the idea.
"How can the city of Philadelphia justify arresting any drug dealer for possession of narcotics when they are trying to open a 'safe injection site' for heroin addicts to shoot up illegal drugs? I thought possession was a crime itself. I guess it's not in Philadelphia," Twitter user @LoKeys910 wrote.
Safehouse says that rather than leading to an increase in crime, a safe injection site would, in fact, lower drug-related crime by reducing drug use in public areas. In addition, the group says, the site would also reduce the amount of drug-related litter. Safehouse says the city of Philadelphia would save at least $2 million per year in health care costs, due to fewer ambulance rides and trips to the emergency room.
Others on Twitter questioned the legality of the site due to the United States' drug laws.
"In Philadelphia, a nonprofit has decided to ignore drug laws and open a so-called 'safe injection site' that would normalize illegal drug use and spread addiction," Sen. Tom Cotton (R-Ark.) wrote. "There's nothing safe about injecting heroin and Philadelphia is doing no favors to addicts by enabling this drug use. Instead of legalizing heroin & fentanyl, we should lock up traffickers and start protecting law-abiding citizens."
A federal judge ruled this week that Safehouse would not violate drug laws, because the intent of the safe injection site is to reduce drug use rather than encourage it.
Some users also questioned the placement of the site in South Philadelphia, as the bulk of the city's drug problem is in the north and northwest sections of the city.
"What I don't get is north and north west Philadelphia are warzones and drug havens. Why open the site in another area?" Twitter user @ultrapurwater asked.
The location of the site was also a problem for others as well, though Safehouse said it wanted to start with a smaller facility before expanding to areas with more drug use like Kensington, the center of the city's opioid crisis, according to the Associated Press.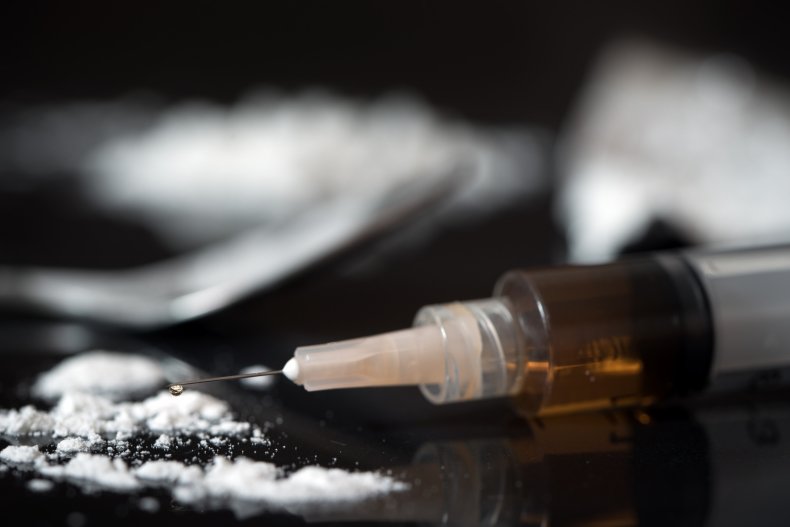 Though the planned space for the safe injection site is no longer an option, Safehouse plans to look for another site.
"I am glad that this will allow Safehouse more time to examine its options, and to engage the community. It will allow those with concerns more time to get answers. And it will allow everyone to take a deep breath and focus on the ultimate goal of this effort: to save the lives of fellow Philadelphians who are struggling with addiction," Philadelphia Mayor Jim Kenney told the Inquirer. Kenney is a supporter of the project.
If and when the Safehouse safe injection site opens, it will be the first in the United States. Similar sites have been established in Europe, Australia and Canada, with the first opened in Switzerland in 1986. Major American cities like Seattle and San Francisco have considered opening safe injection sites, but ultimately decided against it.
According to a December 2017 study by Main Line Health System and Thomas Jefferson University, safe injection sites "can have a substantial effect" on reducing overdose deaths, reduce bacterial infections among drug users and provide information on hygienic injection practices. The study also found that while safe injection sites caused no increase in neighborhood crime, the sites were not found to decrease crime either.
Some Twitter users also pointed out the benefits of safe injection sites.
"The city of Philadelphia is trying to be one of the only cities that cares about drug addicts *before* they die," Twitter user @Philly_Nut_Nick wrote.
"Philadelphia has one of the highest overdose death rates in the United States. Safe injection sights will decrease the amount of overdose deaths.. why is everyone so mad about less people dying ???? I don't understand," @chives142 said.
Newsweek reached out to Safehouse for comment but did not hear back by publication time.
Anti-Drug Twitter Users Celebrate Delayed Opening of Safe Injection Site in Philadelphia | News