UK Independence Party Leader Nigel Farage Defeated in UK Election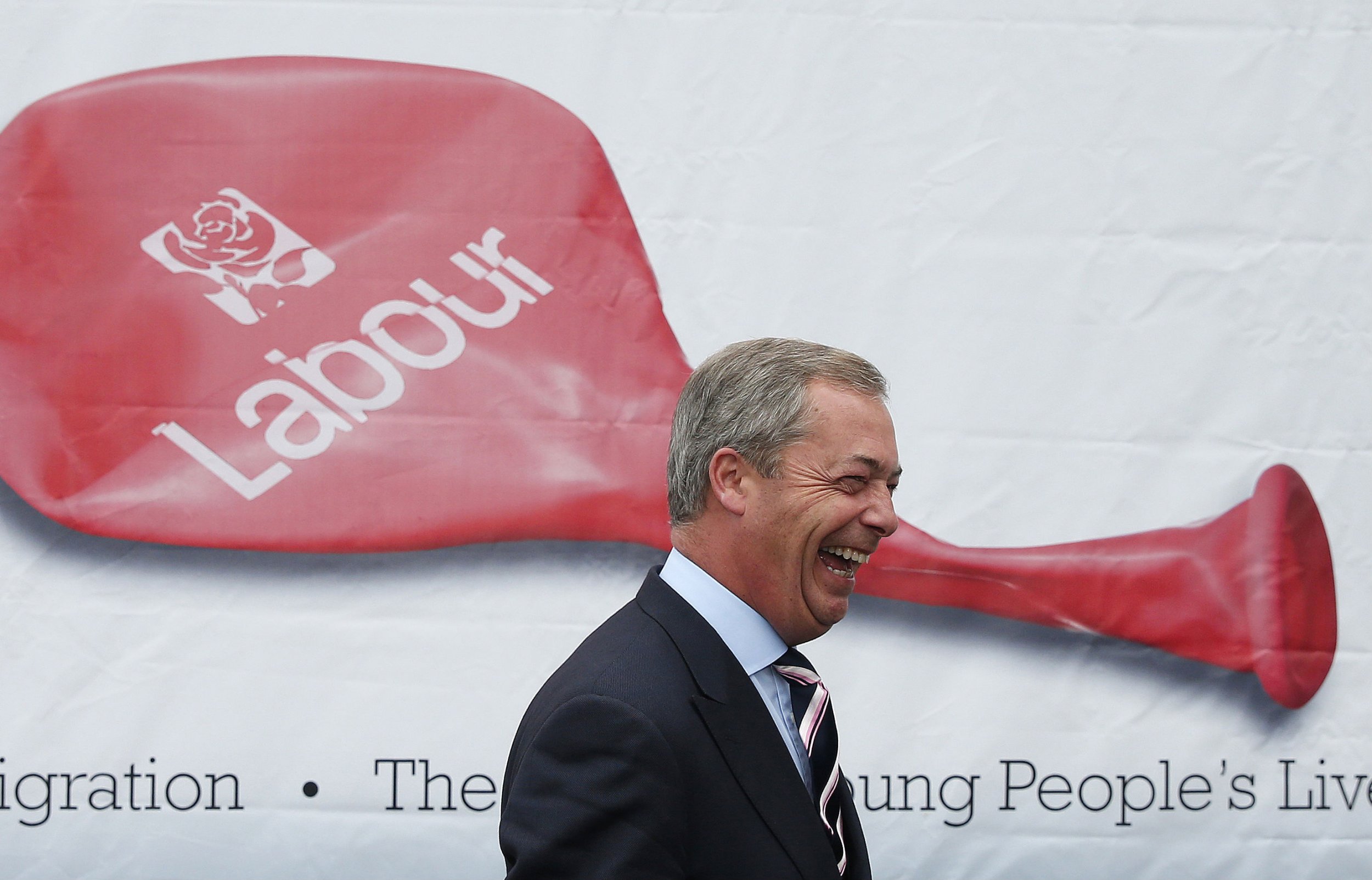 The leader of anti-EU UK Independence Party (Ukip), Nigel Farage, has resigned after losing his bid to enter Parliament, while he and his party call for reform to the British electoral system after picking up 12% of the national vote but gaining just one MP.
Farage had previously said he would resign as party leader if he failed to win in South Thanet, where he was beaten into second place by Conservative candidate Craig Mackinlay by 18,838 votes to 16,026. He has now recommended Suzanne Evans, currently Ukip's deputy chairman, to become acting leader although is not ruling out a return, telling reporters he would decide whether to stand for leadership again after taking the summer off.
Farage used his losing speech to call for electoral reform in the UK, saying: "I think the time has come for real, genuine radical reform and Ukip will be the party that leads it."
He added that he'd never been happier and said: "A great weight has been lifted from my shoulders."
Farage also highlighted the disparity in the performance of his party and the Scottish National Party (SNP). The party picked up around three million votes but failed to convert a surge in support into parliamentary seats. In contrast, the SNP gained a massive 56 MPs after obliterating opposition from Labour, even though there only a total of 4.2 million voters in Scotland.
Despite Ukip's failure to secure more than one seat, the UK is nonetheless set to hold a referendum on EU membership after Prime Minister David Cameron made it a key election pledge.
Farage lost the seat to Mackinlay, a former deputy leader of Ukip, despite gaining a 18% swing from the Conservatives to Ukip.
Ahead of his result, Farage criticised the UK's first past the post system, which gives voters a single non-transferable vote for their preferred candidate.
He said: "Ukip got lots of votes - lots of voters will be angry they're not going to be represented... I do think the system is bust."
Douglas Carswell, who won Ukip's only seat so far in Clacton, southeast England, called for a reform to the UK's electoral system.
In his acceptance speech, Carswell, who defected to Ukip from the Conservatives last year, said that the five million people who voted for Ukip or the Green Party would be underrepresented in the House of Commons.
He said: "That failure to translate those five million votes into seats is less a reflection of how my party or the Green Party campaigned, rather it tells us how dysfunctional our political system is."
Party figures took to Twitter to express their frustration at being unable to secure further seats despite coming second in at least 90 constituencies and taking votes from Labour strongholds in northern England.