Anti-EU Party Ukip Fends off Sexual Harassment Allegations in UK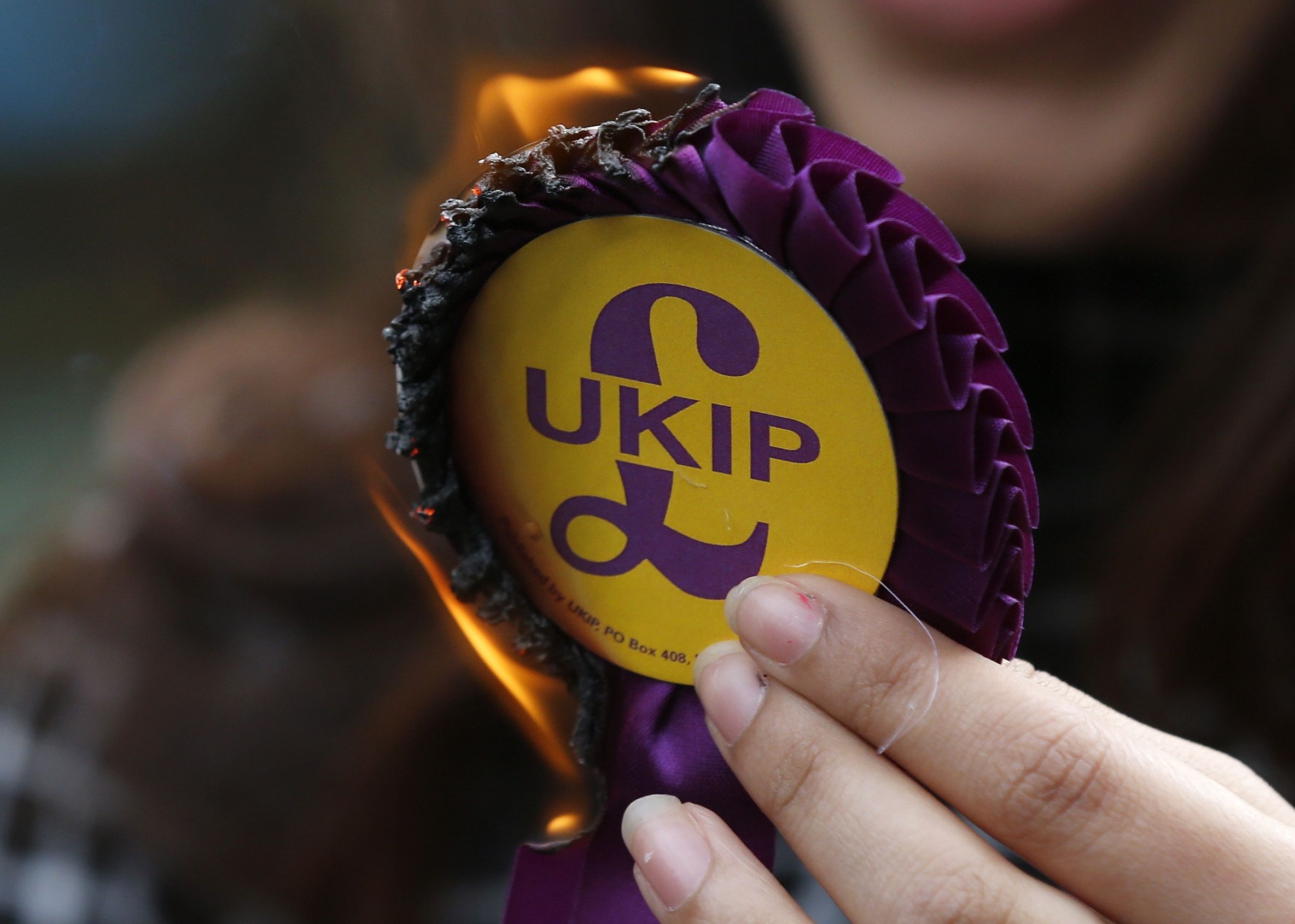 A prominent female member of Britain's anti-EU UK Independence Party (Ukip) has accused its general secretary of sexual harassment five months before a national election, prompting the party to suspend him pending an investigation.
The imbroglio is the latest in a series of scandals to have hit the party which has poached two lawmakers from Prime Minister David Cameron's Conservatives and is threatening to siphon off his voters at an election next May, partly by tapping into public angst about immigration levels.
Roger Bird, the suspended official, denies sexual harassment or that any romantic overtures to his accuser, Natasha Bolter, were related to the party's decision to choose her as a potential parliamentary candidate for a seat in southern England.
Bolter detailed her allegations in The Times newspaper, saying Bird had propositioned her twice and had suggested he could advance her career in return.
She said she had also witnessed unrelated sexism and racism within the party but that her complaints were ignored.
Ukip said in a statement it was suspending Bird "following allegations of impropriety".
"The party has acted swiftly and decisively and will not tolerate impropriety of any kind amongst its staff," it said.
Previous scandals have not dented Ukip's support. A YouGov poll for the Sunday Times put it on 17 percent, behind the Conservatives who were neck-and-neck with the main opposition Labour party on 32 percent.
Neither Bird nor Bolter could be reached for immediate comment.