The Malaysian government proposed a bill imposing hefty fines and jail sentences on those found guilty of willfully publishing fake news on Monday.
The bill defined "fake news" as any form of written, audio or visual publication "wholly or partly false," concerning Malaysia or a Malaysian citizen, published by anyone, anywhere.
The law would punish such offenders with fines of up to 500,000 ringgit (equivalent to around $128,000), up to 10 years' imprisonment, or both. "The proposed Act seeks to safeguard the public against the proliferation of fake news whilst ensuring the right to freedom of speech and expression under the Federal Constitution is respected," it read, as quoted in Reuters.
After the bill received a first reading in Parliament on Monday, it raised concerns that it could stifle political debate ahead of the general election, which is expected to take place by the end of August, although there is no official date as of yet.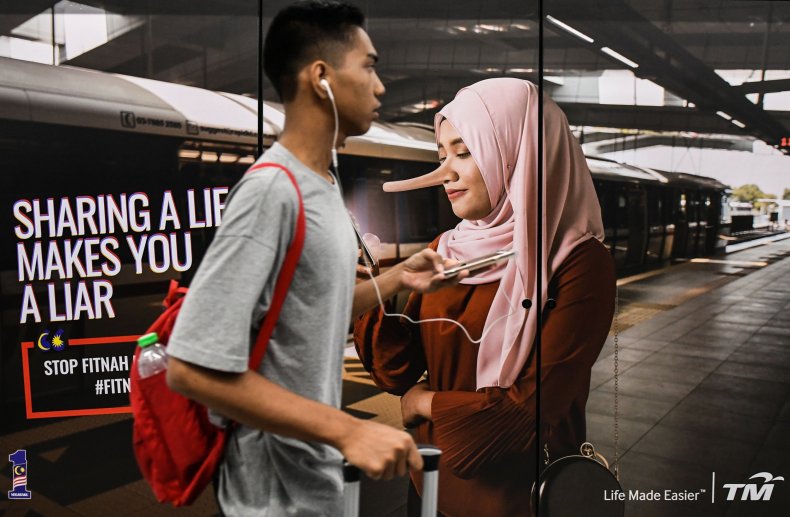 Malaysia, a country that ranked 144th of 180 countries in the 2017 World Press Freedom Index of Reporters Without Borders, previously was criticized for its handling of the press coverage of the 1Malaysia Development Berhad (1MDB) banking scandal.
Prime Minister Najib Razak created the 1MDB fund in 2009 with the goal of promoting economic development in the country, but according to investigators, the financial enterprise became a vehicle for fraud and money laundering. The government restricted access or blocked news websites and arrested several journalists covering the scandal in 2015, Freedom House reported.
Critics of the new law fear it could be used to silence the free press. "Those who say that journalists have nothing to fear from the Anti-Fake News bill as long as they report accurately is clearly missing the point... the point of such a law IS to prosecute truth tellers by labelling them as purveyors of fake news," opposition lawmaker Ong Kian Ming wrote in a series of tweets criticizing the bill.
The lawmaker's concerns were echoed by human rights groups. Phil Robertson, deputy director of Human Rights Watch's Asia division, said the bill echoed President Donald Trump's strategy of seeking to undermine the validity of negative press reports by labeling them as "fake."
"By passing this law, the Malaysian government is using Trump-style scare tactics to grant itself powers to arbitrarily determine what its people can say about Malaysia, and what the press can report," Robertson told Newsweek in an emailed statement. "This is Prime Minister Najib's most crude election tactic, aimed at intimidating independent media, and activists and rights watchdogs everywhere.
"Malaysia, like many rights repressing governments in the region, bogusly believes that only its line is true, and dissenting views are fake. Malaysia's actions today should be condemned globally as a blatant attempt to create a new frontier of media censorship," Robertson continued.