Anti-ISIS Campaign Needs 'Boots on the Ground': Top U.S. Official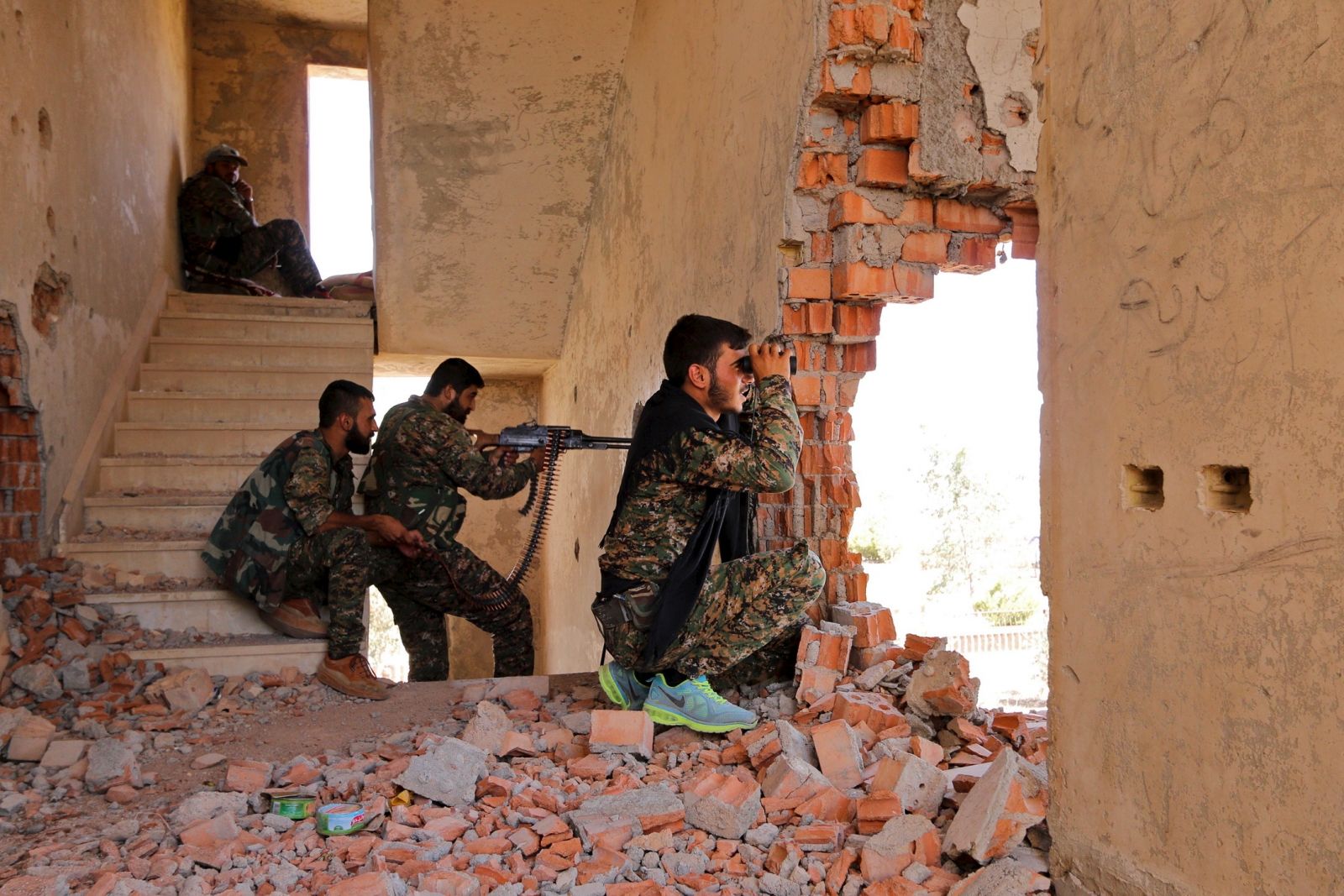 The U.S.-led aerial campaign against Islamic State militants (ISIS) in Syria and Iraq is not effective enough to defeat the militant group, according to the Secretary of the U.S. Air Force, who said that "boots on the ground" are required if the coalition is to be successful.
Speaking on Tuesday at the Dubai Airshow, Deborah Lee James suggested local forces should take the fight directly to ISIS in both countries. She identified the "Iraqi army, the Free Syrians and the Kurds" as the potential forces to provide land-based assistance alongside coalition airstrikes and U.S. special forces.
"Air power...can do a lot, but it can't do everything," James said. "Ultimately, it cannot occupy territory and very importantly it cannot govern territory. This is where we need to have boots on the ground. We do need to have ground forces in this campaign."
Despite her call for ground troops, James added that the air campaign has had some success in halting the advances of the militants in both Iraq and Syria. "We have collectively pushed [Islamic State] back in terms of the territory they occupy," she said.
Since last August, the U.S.-led coalition has carried out airstrikes on ISIS positions in northern Syria and Iraq in an attempt to prevent the group from gaining ground against local forces and expanding their self-proclaimed caliphate. Both Kurdish Peshmerga forces on the ground in northern Iraq and the Kurdish YPG fighters in northern Syria have already assisted the air campaign.
Washington has also placed a number of troops on the ground in the fight against ISIS. In October, U.S. President Barack Obama ordered as many as 50 special forces to Syria in an advisory capacity, training and coordinating local forces in northern Syria.
"The decision the president has made is to further intensify our support for our forces who have made progress against ISIS," White House spokesman Josh Earnest said after the deployment.
U.S. Secretary of Defense Ash Carter told ABC News last week that the White House would consider sending additional ground troops to Syria if Washington could find more local forces capable of battling ISIS.
"If we find additional groups that are willing to fight ISIL [ISIS] and are capable and motivated, we'll do more," Carter said. "The president has indicated a willingness to do more, I certainly am prepared to recommend he do more, but you need to have capable local forces; that's the key to sustainable victory."
While U.S. military policy had previously been opposed to deploying boots on the ground in Syria, American special forces have conducted two known covert raids in the country. The raids include a failed 2014 rescue mission to retrieve U.S. and foreign hostages held by ISIS, and the assassination of senior Islamic State leader Abu Sayyaf and the capture of his wife in May.