Anti-ISIS Conference Snubs Kurdish Leaders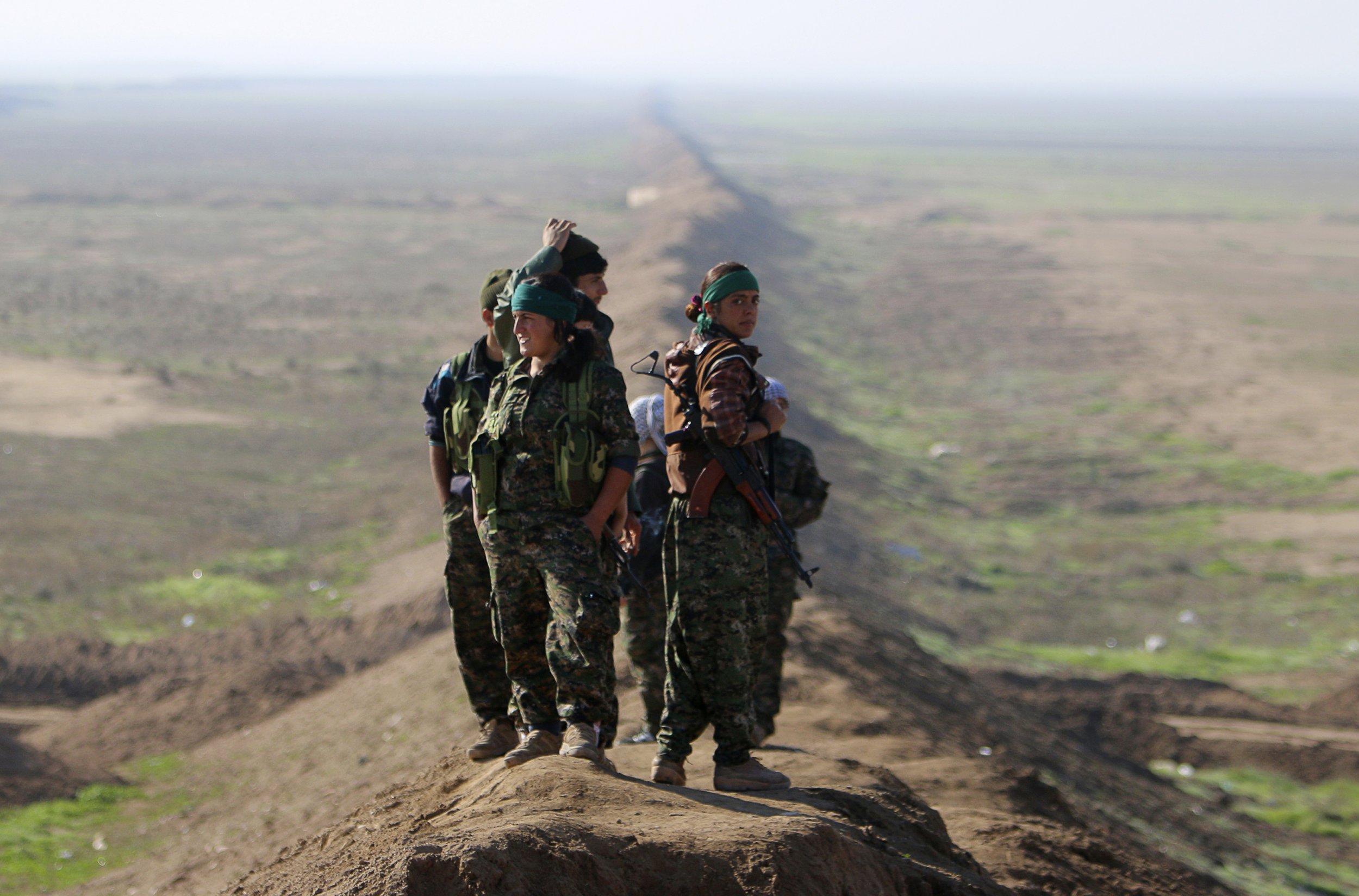 World leaders from 21 coalition states met on Thursday in London to discuss tactics for defeating ISIS, particularly in regards to airstrikes. Iraq's prime minister, Haider al-Abadi, and U.S. Secretary of State John Kerry were among those in attendance.
Representatives of one group were notably missing: the Kurds. The organizers of the anti-ISIS conference did not extend an invitation to Kurdish leaders, even though Kurdish forces have been essential in battling the militants on the ground.
"I express my and Kurdistan people's disappointment with the organizers of this conference, and it is unfortunate that the people of Kurdistan do the sacrifice and the credit goes to others," Kurdish regional President Massoud Barzani told the Rudaw media organization in a statement. The conference organizers didn't immediately address the matter.
Barzani stressed the importance of Kurdistan's combat efforts against ISIS. "The people of Kurdistan bear the brunt of this situation, and no country or party can represent or truly convey their voice in international gatherings," he said, referring to the Kurdish peshmerga fighters as "the most effective force countering global terrorism today."
On Thursday, Kurdish forces killed 200 militants and were able to regain control of a portion of ISIS-held territory. During the conference, al-Abadi requested more weapons for his army in its fight against ISIS.
At the conference, British Foreign Secretary Philip Hammond said it could take as long as two years to drive ISIS out of Iraq. Kerry noted that Iraqi troops aided by airstrikes had successfully regained hundreds of square miles of territory from the terrorist organization.