Far-Right 'Islam Safari' Through Jihadi-Linked Brussels Suburb Not Welcome, Mayor Says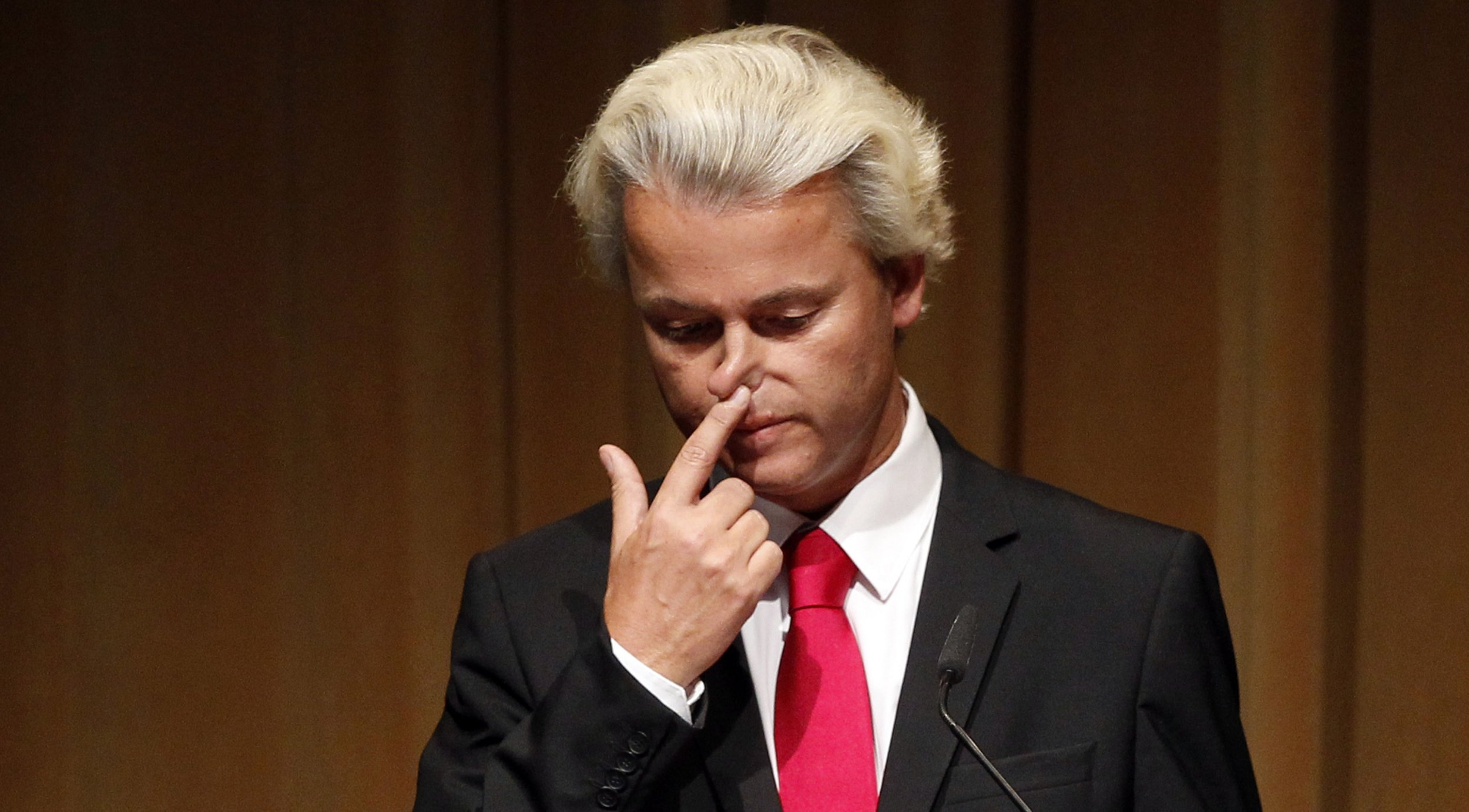 The mayor of the Brussels suburb of Molenbeek has said that far-right politicians seeking to stage an "Islam safari" in the area on Friday are not welcome.
Françoise Schepmans said that the visit planned by the Dutch anti-Islam Freedom Party leader Geert Wilders and the right-wing Flemish nationalist politician Filip Dewinter, was intended only to "provoke," according to De Morgen.
Speaking to De Zondag in a joint interview with Dewinter on Sunday, Wilders said: "I've compared Molenbeek to Gaza [in the past], but maybe Raqqa is a better comparison, except that Molenbeek has not yet been liberated."
Dewinter defended the inflammatory title of the event: "Safar is the Arabic word for travel," he said, "Geert and I will make a trip through Molenbeek and Brussels, through those neighborhoods occupied by Islam."
Molenbeek came to international attention following Islamist attacks on Paris and Brussels in 2015 and 2016, some of the perpetrators of which were linked to the suburb.
But, mayor Schepmans said, "In Molenbeek, more than 100,000 people live. The vast majority are democratic. Those people do nothing wrong and just want to live together peacefully."
Wilders has built both notoriety and popularity with different groups in his native Netherlands through a hardline anti-Islam agenda. His Freedom Party came second in the country's general elections in March, though mainstream parties have refused to work with them in coalition government.
"Islam is not religion but totalitarian ideology," Wilders said in Sunday's interview, repeating a line he uses frequently, "Freedom of religion does not apply to totalitarian ideologies."
Dewinter's "Flemish Interest" party, meanwhile, is currently locked in a debate over its future.
Also excluded by the political mainstream, different people within the party advocate two opposing strategies: one of "mainstreaming," in the hopes of finally achieving respectability, or a drive to the right to pick up voters not served by major parties.
"We have to speak the language of the people, we have to be bold," Dewinter, who is associated with the latter tendency, told De Standaard in 2016.
"I do not want to be the prisoner of politically correct thinking," Dewinter said Sunday, "Why does the man in the street feel less comfortable? Because he sees his neighborhood change into an Islamic ghetto."