Anti-Islam Marches Will Come to Britain, Says Former EDL Leader Robinson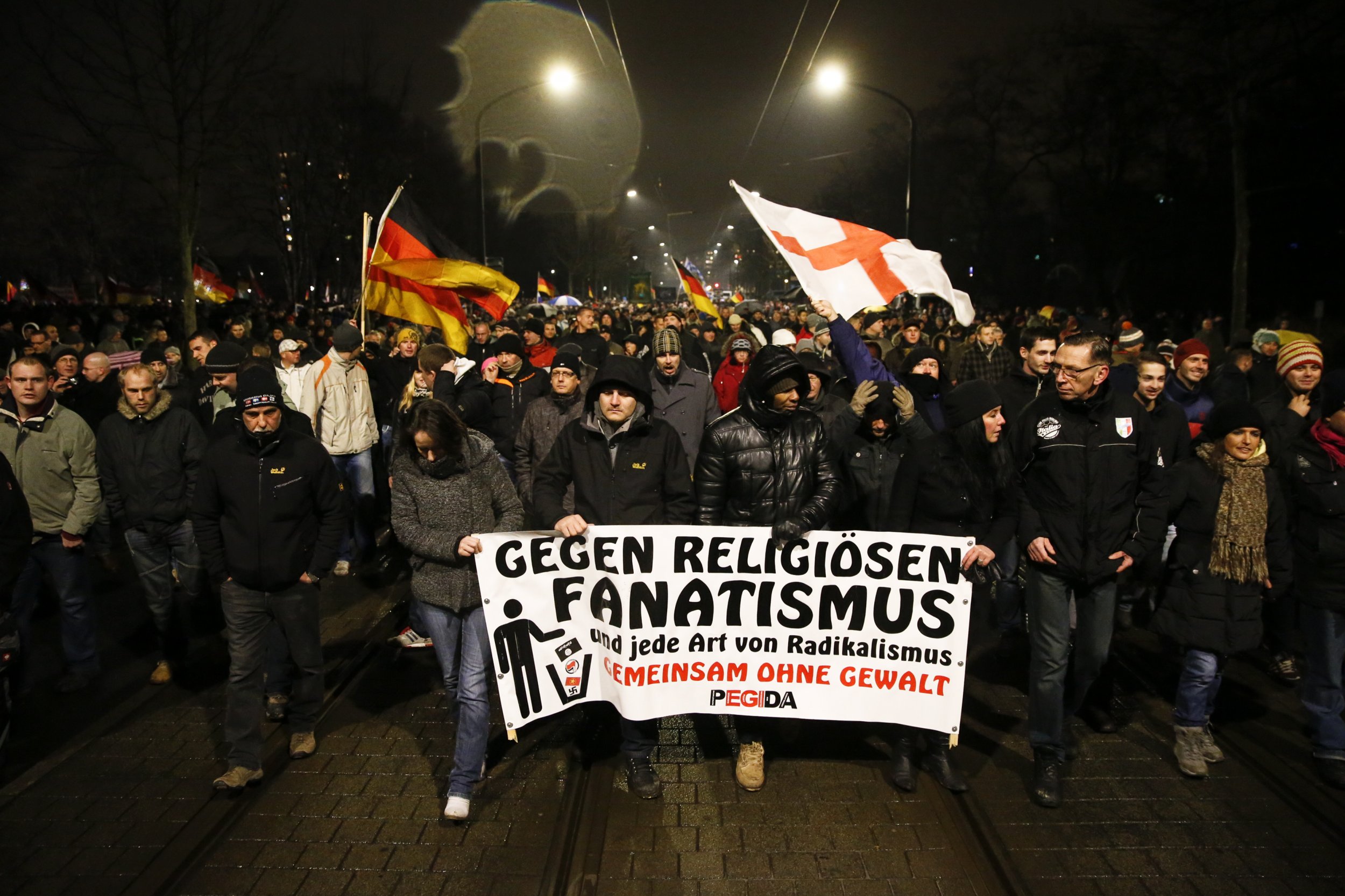 The former leader of the far-right English Defence League (EDL), Tommy Robinson, has spoken out in favour of the anti-Islam marches that have been taking place in German cities, and said that he expects the demonstrations to spread to the rest of Europe, refusing to rule out organising them himself.
Robinson, who is not allowed to leave the UK due to a conviction for mortgage fraud, also said an associate who had formerly been involved with the EDL has travelled to Germany for talks with PEGIDA, the organisers of the demonstrations, as well as taking part in the protests himself.
"If you look at the pictures of the stage you can see a St George's flag," said Robinson, who was speaking before the attack on the offices of Charlie Hebdo in Paris, adding that the man had travelled there "to offer them support and discuss what the next steps are for them and all of us, because what's happening is a European problem".
"I would have been in Germany in a minute if I could have been," said Robinson, 32, whose real name is Stephen Yaxley-Lennon, who refused to rule out organising similar marches in the UK in the summer after his early release conditions are lifted. "I can't do anything until June because of the legal restrictions on me. But watch this space," he added.
Speaking after the Paris shooting, Robinson reiterated his view that the marches would come to Britain. He said that he had changed his profile picture on Twitter to the cartoon of Muhammed published in Charlie Hebdo, but had been told to take it down by his probation officer or face returning to prison.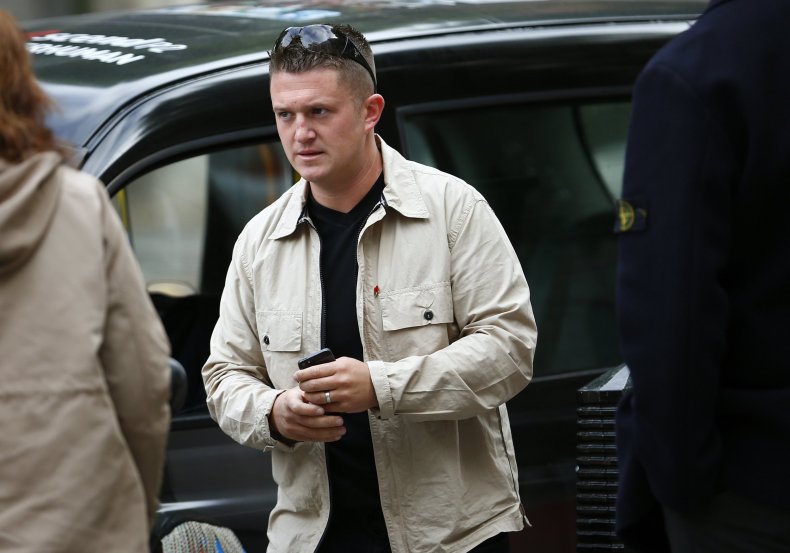 Anti-Islam marches have taken place in several German cities, most prominently Dresden, and have drawn condemnation from German politicians, including the chancellor, Angela Merkel, who used her new year's address to criticise them. The lights were turned out at Cologne cathedral and the Brandenburg gate as a sign of disgust at the demonstrations.
Robinson compared Merkel's condemnation of the marches to the response that the EDL had received in the UK. "When the state starts calling them fascists and they know they're not - that's the kind of problems the EDL had. In Germany they know they're just normal people but the state are lying to everyone. I know what will happen because they did the same to the EDL - the state will slander and campaign, everything will get thrown at them."
However, Robinson said that he saw the differences between the street protests held in Germany and those the EDL used to organise. "The majority of the EDL's supporters were angry young men, but these protests are very different, they're orderly people. They're not just there for a jolly and to drinking and have a good day out - it's very mainstream." He also indicated that he now sees these kind of street protests as the only way to demonstrate his beliefs: "When you don't have the street protests, the debate disappears," he says.
The former EDL leader said that he had learned from watching the German protests. "When we started the EDL we didn't have a real plan. It grew so quickly and we didn't really realise until it had snowballed - we weren't ready. If we had planned it, it would have been a whole different story. We've learnt a lot about street protest and how to highlight issues. If I was to organise them now, I'd organise them better."
When asked if he was concerned that the aforementioned 'lad culture' of the EDL would reappear if the group reconvened Robinson replied: "Those people will have learnt the same as me. They will channel and harness and direct that anger." He admitted he was worried about the heavy drinking which was often intrinsically linked to EDL marches but said that because it was such a "serious issue" he thought people wouldn't participate whilst intoxicated.
However, Vidhya Ramalingam, the research and policy manager at The Institute for Strategic Dialogue (ISD), an independent think tank which aims to "challenge threats to international and communal peace", does not believe Robinson will be able to create a movement in the UK like the ones currently being held in Germany.
"I think we should take Tommy's comments with a grain of salt. The EDL tried to mass mobilise supporters in the UK and across Europe several years ago and failed, especially in countries like Denmark and Sweden where 'Defence League' demonstrations brought out only a handful of supporters. Now he's trying to reignite the passion that put people on the streets a few years back but it's very unlikely that what's happening in Germany will spark mass mobilisation in the UK."
She continued: "Germany is a very specific case because there is a large far-right scene there so when all those different groups get together the can make up these huge numbers like the ones we've seen in Dresden. But in the UK there's simply not as much support for these kind of groups as in Germany. Even if the EDL were able to mobilise all the hard end anti-Islam activists in the country, it still would not amount to a huge number."
Newsweek contacted the Quilliam Foundation, a counter-extremism thinktank that who briefly worked with Tommy Robinson in 2013, but they were unavailable for comment.