Anti-Kavanaugh Protesters Hold 'Confirmation Kegger' Outside Mitch McConnell's House Ahead of Vote
To vocalize their disdain for Judge Brett Kavanaugh's nomination to the Supreme Court, protesters staged a "confirmation kegger" outside of Senate Majority Leader Mitch McConnell's Washington, D.C., home.
Activist L.A. Kauffman posted a video on Twitter of a group of about eight people on the sidewalk outside of McConnell's home with PBR cans in their hands. One woman was holding the box the cans of beer are sold in.
"What do you do with a drunken justice? What do you do with a drunken justice?" the protesters sang and ended the song with repeated calls to "chug."
The addition of beer to the early morning protest wasn't just an excuse to drink in the morning, but was likely a nod to Kavanaugh's testimony.
After Christine Blasey Ford came forward with the accusation that Kavanaugh sexually assaulted her at a party while they were in high school, the Senate paused Kavanaugh's confirmation to hear testimony from Ford. Kavanaugh was then given the opportunity to respond and field questions from the Senate Judiciary Committee, many of which concerned his drinking.
Kavanaugh repeatedly claimed that he never drank enough to not remember events of a night and claimed that he didn't drink during the week, aside from possibly during summer vacation. However, his Yale University roommate contradicted Kavanaugh's claim that he wasn't a big drinker.
Following a probe by the FBI, on Wednesday, McConnell filed a motion for a cloture vote on Kavanaugh's nomination to the Supreme Court. A cloture vote would allow McConnell to end the debate about Kavanaugh and put his nomination up to a final vote.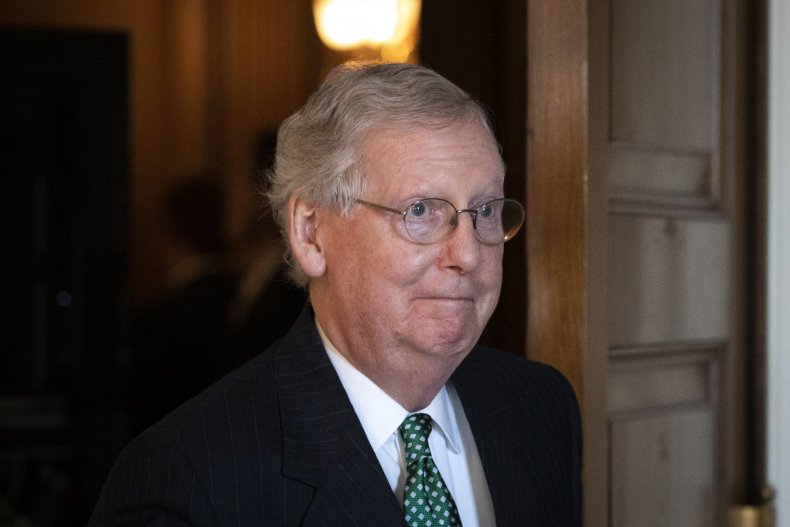 In accordance with a cloture vote, there is only a 30-hour window between when debate ends and when a vote needs to be held. This prevents senators from attempting to filibuster and delay the process.
The cloture vote is scheduled for Friday at 10:30 a.m. EDT and the confirmation vote for Kavanaugh will be held on Saturday. For Kavanaugh to be confirmed to the Supreme Court, at least 51 senators must vote in favor of the judge. With 100 senators voting, it's possible there could be a tie. If the vote results in a tie, Vice President Mike Pence will serve as the tie-breaking vote and he would likely vote in favor of Kavanaugh.
This isn't the first time a cloture motion has been used to confirm a Supreme Court nominee. In 2017, the cloture process was also implemented to confirm nominee Judge Neil Gorsuch.
Protests have been a staple during Kavanaugh's confirmation process and on Thursday, women gathered in the Hart Senate Office Building to vocalize their outrage at Kavanaugh's nomination. An estimated 300 people were arrested, according to The Hill, and charged with crowding, obstructing or incommoding.