Anti-Kremlin Golden Globe Winner Yet to Be Released in Russia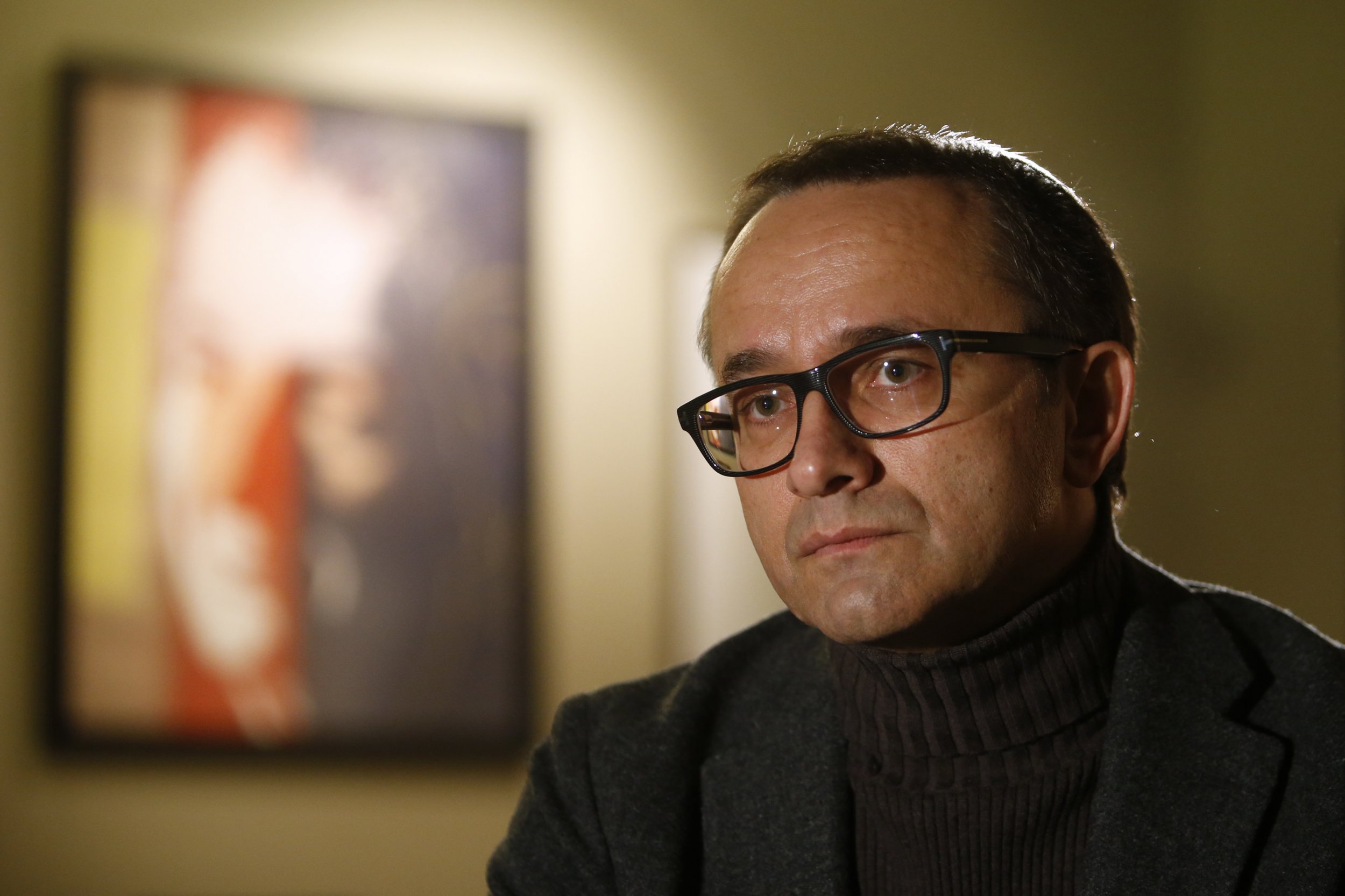 Russian director Andrei Zvyagintsev's controversial film Leviathan, which received critical acclaim in Europe and the U.S. throughout 2014, became the second ever Russian film to win a Golden Globe on Sunday. However, despite taking home this gong for best foreign language film, it is yet to be released in its homeland.
Zvyagintsev's bleak satirical story of a Russian man's struggle with day-to-day life in his hometown led by a corrupt mayor, has already won the award for best screenplay at the 2014 Cannes Film Festival and best international film at the Munich Film Festival. It is now hotly tipped for an Oscar nomination when the announcements are made on 15th January as, strangely, Russia's Oscar-nomination committee put it forward for selection.
Though Levithan is now expected to go on general release in Russia on 5th February, the release has been delayed several times in the country, supposedly due to indecision concerning the film's age rating and the censorship of language in the film.
Authorities said that the film's inclusion of "rude language" was the reason behind this delay - swearing in all cultural and media projects in Russia was controversially outlawed last May. However, some commentators have suggested that it is in fact the film's portrayal of corrupt government officials that may be behind the setbacks.
35% of the film's budget comprised of subsidies from the Russian government, but the date for its general release has been pushed back since it was shown for a very limited run in Moscow cinemas in September. Its portrayal of Russia's corrupt regime has prompted some government officials to publicly voice their disdain for the film.
Western critics have also picked up on the social commentary within the film. Its main antagonist, a corrupt town mayor, is frequently shown in his office adorned by a large image of Russian president Vladimir Putin, while another scene features a group of men shooting at portraits of former Russian leaders for fun.
One character then asks another whether he has "any more recent additions" to his collection, referring to adding a portrait of the current president, Putin.
In an interview with the Guardian Leviathan's director Zvyagintsev said Russia's culture minister Vladimir Medinsky had told him he "did not like" the film, perhaps unsurprisingly considering that the Guardian's film critic Catherine Shoard praised it as a "polemic against the current Kremlin administration".
In December, Medinsky told Russian news website Fontanka he would cease funding art and film projects which seek to show "that Russia is crap".
Both Zvyagintsev and Leviathan's producer Alexander Rodnyansky have played down the film's perceived political message with Rodnyansky describing the film as "tragic story of an ordinary man who comes face to face with an indifferent system is absolutely universal."
"The more we think about the fortunate fate of our movie, the more we believe that it doesn't matter whether you are Korean, American, Russian, or French," Rodnyansky told Radio Liberty.
According to Academy regulation, Leviathan will need to have had its theatrical release in Russia by 22nd February if is it be an eligible Oscar contender for 2015.
Leviathan's 5th February planned release date is therefore very close to this deadline, with authorities still in negotiations with the film's makers about censorship and the age rating the movie will have.
Until last Sunday, the last and only Russian language film to be honored at the Golden Globes was actor and director Sergei Bondarchuk's adaptation of Leo Tolstoy's War and Peace in 1968.