Anti-Mask Activist Invokes Nuremberg Trials to Defend Standing Against Mask Mandates
An anti-mask activist shouted and implied that mask mandates were comparable to the crimes that Nazis were judged for during the Nuremberg trials during a school board meeting this week.
Activist Erin DiMaggio gave a short but fiery speech focused on masks and COVID-19 conspiracy theories during Tuesday's Torrance, California Unified School District board meeting. DiMaggio ended her speech by insisting that mask requirements in schools were "criminal" and warning that those who "blindly follow the rules" could be executed like the Nazis who were convicted of war crimes, genocide and crimes against humanity following World War II.
"We know that COVID-19 is less severe than the flu," DiMaggio falsely claimed. "It is criminal, what you are doing by keeping our children in masks and teaching them to live in fear of one another for the breath. The breath that is given to us by God. All world religions recognize the breath as the spirit."
"We know from history that those who blindly follow the rules..." she continued while board members said that her time had expired. "During the Nuremberg trials, they were shot, they were killed."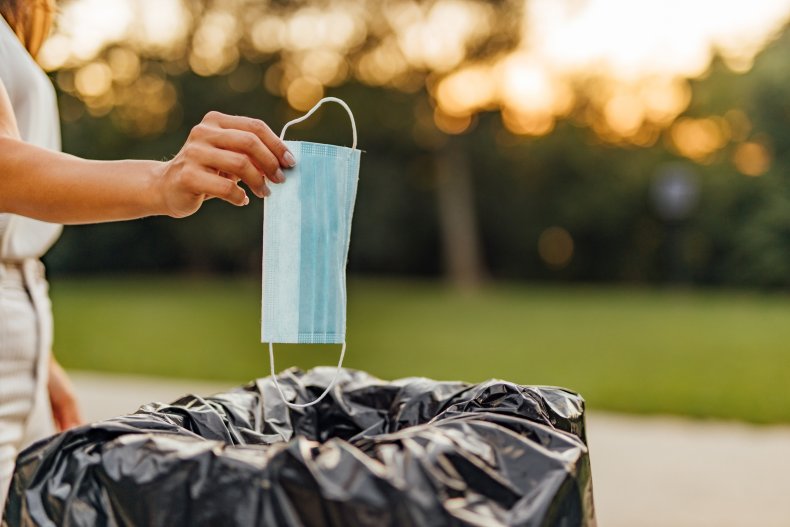 DiMaggio spent the bulk of her time demanding that board President Betty Lieu, the wife of U.S. Representative Ted Lieu, "look at" her multiple times and baselessly claiming that COVID-19 is part of a government conspiracy designed to boost pharmaceutical sales.
"Mrs. Lieu, I would like you to please look at me, you've been looking at your computer. Mrs. Lieu, look at me! Mrs. Lieu, look at me!" DiMaggio yelled. "Do you feel that? What you have demonstrated is a mentality of power over instead of power with...Mrs. Lieu, you again are not looking at me. Do you feel that?"
"We know that this COVID is worth $6 trillion, that is what the federal government has spent," she added. "And we know that they have declared a war on COVID and that they are using our children as collateral damage in this war. We know that this is about pharmaceutical sales."
Newsweek reached out to Lieu for comment but did not hear back in time for publication.
Last month, DiMaggio protested mask mandates in the nearby Palos Verdes Peninsula Unified School District, comparing the mandates to "segregation," according to the Daily Breeze. School board member Richard Phillips also said that DiMaggio sent him an email accusing him of "discrimination" while comparing him to "germaphobe" Adolph Hitler.
Other masking and COVID-19 vaccine opponents have made comparisons between the genocidal actions of Nazis and public health restrictions imposed amid the pandemic this year—notably, Representative Marjorie Taylor Greene.
Despite her repeated comparisons sparking outrage that led to Greene issuing a public apology at Washington, D.C.'s Holocaust Museum in June, the Georgia congresswoman insisted that President Joe Biden's vaccine mandate was a violation of the Nuremberg Code in a tweet on Thursday.