Anti-Mask Pastor Ordered to Preach Science and Pay $23,000 Fine
Pastor Artur Pawlowski, a pastor for Street Church Ministries in Alberta, Canada, has been known for organizing religious services that break COVID-19 restrictions. This week, Court of Queen's Bench Justice Adam Germain ruled that in addition to probation and paying a $23,000 fine, that when preaching, Pawlowski must also note that most scientific opinions contradict what he claims.
His brother Dawid and Christopher Scott, owner of the Whistle Stop Cafe, were also handed court decisions after all three were found in contempt of court convictions.
"They are on the wrong side of science," CBC reported Germain as saying. "They are also on the wrong side of common sense."
According to CBC, Artur is expected to pay a $23,000 fine and his probation will last 18 months. His brother Dawid will pay $10,000 and serve 12 months on condition. Scott will pay $20,000 and will serve 18 months of probation. In their speeches or sermons, medical or scientific evidence must also be presented to listeners. Probation hours must include community service at a homeless shelter, food bank or charity, but the brothers' work with the ministry would not count.
The outlet also reported that Germain suggested they use phrases like, "I am aware that the views I am expressing to you may not be held by medical experts."
Street Church Ministries preaches the gospel at the steps of City Hall, its website stated. The organization said that it envisions a Street Church "in every city and town in Canada and around the world."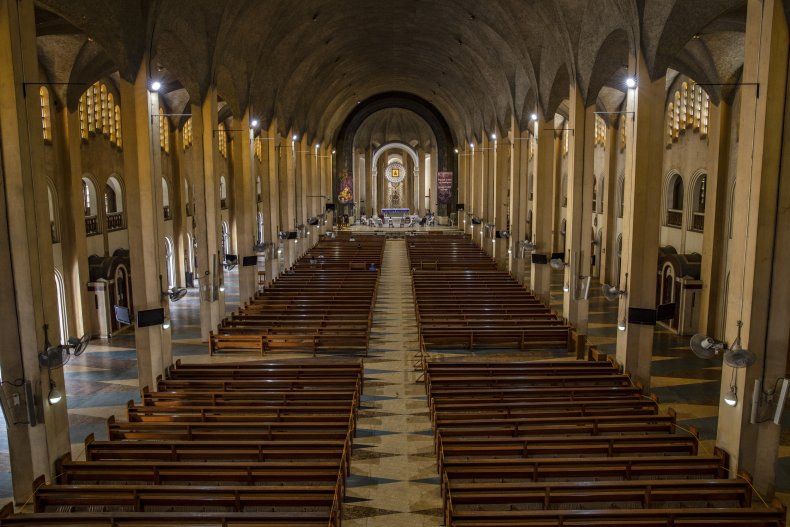 CBC reported that Germain said Scott and the Pawlowskis "have contributed to this ominous health situation." This, in turn, Germain said, caused people to "doubt the legitimacy of the pandemic."
He said he believed the Pawlowski brothers "reveled in their arrests."
"He has a fervent desire that I martyr him," Germain said when speaking of Artur.
The court decisions for the three men were released and the reasons behind it were outlined.
"The position of the [Alberta Health Services] is that Pastor Pawlowski and Dawid Pawlowski knew they faced contempt sanctions for their conduct of openly defying the AHS Health Orders, which were in effort to curb the spread of COVID-19," the decision pertaining to Artur and Dawid read, in part. It went on to describe Pawlowski as acting "defiantly" when he refused an inspection of his church.
It was because Artur knew that jail time would be a slap on a wrist and make him a martyr that the court opted with these consequences.
Instead, the decision stated, Artur, Dawid and Scott must inform people around them that the majority of medical experts support vaccines, masks, avoiding large crowds and social distancing if they decide to speak out against the AHS health orders and recommendations.
Artur has been cited several times for breaking restrictions in place during the COVID-19 pandemic.
Newsweek reported in May that the pastor allegedly organized a church service that flouted social distancing rules and attendees were not wearing masks. Both Artur and Dawid were arrested.
"As a result [of the Saturday service continuing], Artur Pawlowski and Dawid Pawlowski have both been arrested and charged with organizing an illegal in-person gathering, including requesting, inciting or inviting others to attend an illegal public gathering, promoting and attending an illegal public gathering," Calgary Police said in a statement.
Artur also called local police "Nazis" in a video in April when officers stated that a religious service was breaking COVID-19 restrictions.
"Out of this property, you Nazis. Out! Gestapo is not allowed here. Do not come back, you Nazi psychopaths. Unbelievable sick, evil people. Intimidating people in the church during the Passover. You Gestapo Nazi communist fascists," the pastor is heard as he recorded himself telling the officers to leave the church.
Updated 10/15/2021, 5:28 p.m. ET: This story has been updated with a statement from the Court of Queen's Bench.