Anti-Masker Complains In Dollar Tree, Ignores That His Son Is Upset And Crying
A video of a man who refused to wear his mask inside a Dollar Tree while his son cried as he argued with store employees is making the rounds on social media.
The video, posted to Reddit on Sunday, showed the man, who identified himself as Andre Duran, arguing and telling the store manager he was having trouble breathing while wearing a face mask.
The store manager asked Duran to step outside and catch his breath, and when he refused, she threatened to call the police.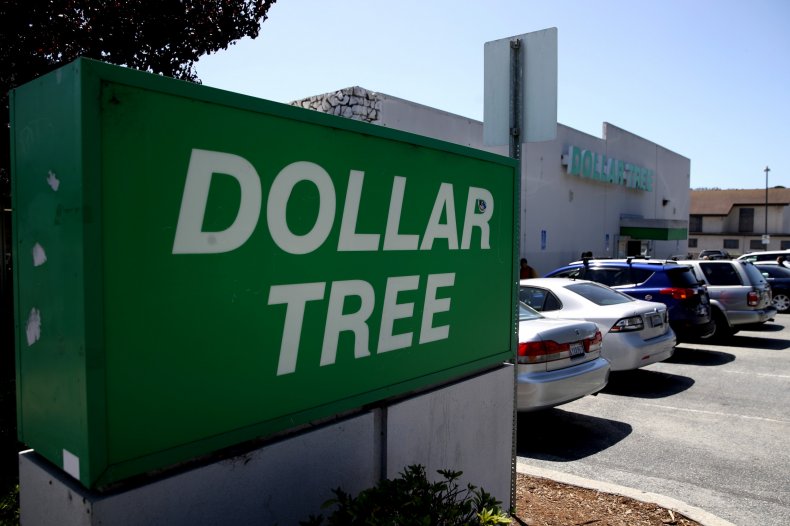 "I have asked you to step outside and catch your breath," the manager is heard saying as Duran walks away from her. "Leave my store, or I will call the police."
Dollar Tree's company policy requires customers to wear masks in stores located in states with mandated face covering orders. However, it is unclear where the Dollar Tree store in the video is located, or what the local mask requirements are.
For stores not located in an area with face covering requirements, the company is "requesting" that customers wear masks while shopping at Dollar Tree. Associates and vendors are required to wear face coverings in all stores, per company guidelines.
The video, which lasted more than eight minutes, shows Duran with a woman wearing a face mask, and a boy and a girl Duran identified as his children standing by as he argued with store personnel and customers.
Duran, who held a bunch of Mylar balloons he said were for a kid's birthday party, continued to argue with the manager after he removed his mask, and was again asked to leave the store.
"Look guys, she's is going to be so happy," Duran said of the store manager as he motions to the boy standing next to him. "Look, I have my mask on. No problem. I did nothing wrong other than not have a mask on, and this is so disrespectful toward your paying customers."
The little boy turns away as Duran continued to argue and make a scene.
Throughout the video, Duran removed his mask when he would walk away from the store manager and argue, called store personnel "sheep," and said he has trouble breathing.
After arguing with the store manager, Duran confronted the customer who recorded the incident, giving the customer his name and date of birth, before trying to explain once again that he has trouble breathing.
"Do you, sir, care that I had trouble breathing with a mask on?" he asked.
When the customer told Duran he didn't seem to have any trouble breathing and asked if he had a medical issue, Duran argued with the customer.
"Well, I am. You don't know my situation. I don't need to share with you my medical information," Duran said.
The customer tells Duran if he was having trouble breathing with a mask, his family could have come into the store without him and paid for the items.
As Duran continues to argue, his son begins to cry and is comforted by his wife.
During his tirade, Duran also claims he was tested for COVID-19 and came up negative.
After Duran is told the police are on their way, he threatens the manager and staff members with their jobs and then puts the mask back on as he threatens to call the media to plead his case.
Last month, 68-year-old Rex Gomoll was arrested and charged with assault and battery, after he refused to wear a face mask inside a Michigan Dollar Tree store, and wiped his nose and face on the store clerk's shirt, WSB-TV reported.
Newsweek reached out to Dollar Tree's Corporate Office for comment about the video, but they did not respond before publication.