'Anti-Muslim Conspiracy Theorist' to Train Georgia Law Enforcement Officers on Islam
Civil rights groups urged law enforcement officials in Georgia to pull a "hateful" and "potentially unconstitutional" training course about Islam for officers, run by a speaker described as an "anti-Muslim conspiracy theorist."
David Bores, an ex-police officer and retired Army lieutenant general, was set to present a course titled ISIS, the Muslim Brotherhood, and Threats to L.E. [law enforcement] at the Barrow County Sheriff's Office on Thursday.
The eight-hour-long program was previously titled Islam in America but appears to have been renamed on the Barrow County Sheriff Office's website, a spokesperson for the American Civil Liberties Union (ACLU) of Georgia told Newsweek.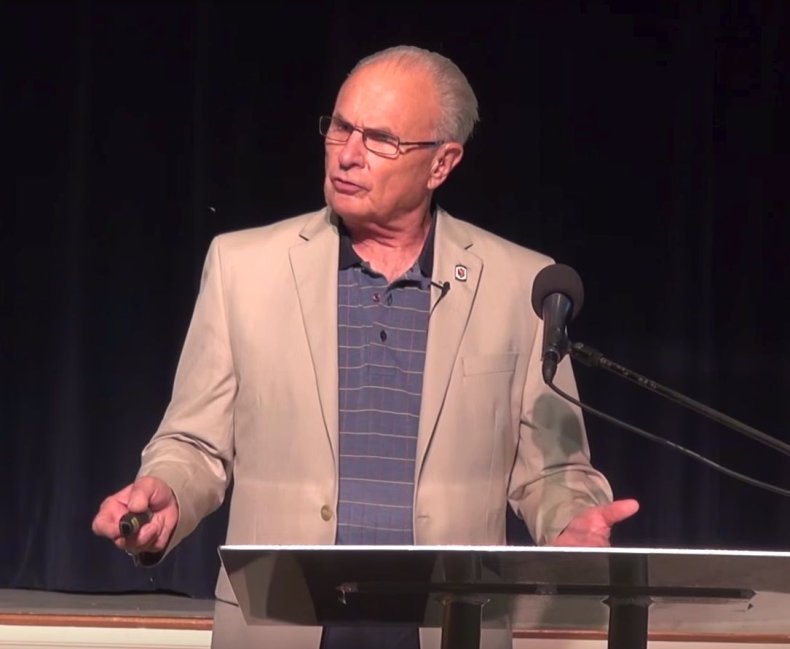 "It is inappropriate for law enforcement to teach that people of an entire faith are inherently more dangerous than others," said Sean Young, legal director of the ACLU of Georgia.
Calling on the department to drop the session, activists have drawn attention to the controversial content of programs previously held by Bores. In 2016, he delivered a talk titled "The Current Threat of Islamism" to the Atlanta Vietnam Veterans Business Association.
The presentation "was riddled with misrepresentations of Muslims and Islam, unsubstantiated statistics and images of nonwhite men, representing them as 'rapists' or 'violent,'" the ACLU said.
The summary of a separate course ran by Bores on June 25, 2013, at the Dawson County Sheriff's Office in Nebraska was titled "Islamist Ideology: Does It Conflict With Our Law Enforcement Mission?" It claimed that it would help participants distinguish between "peaceful Muslims and those that want to subvert our Constitution by imposing Sharia law."
It also claimed that "because Islam is a widely recognized and practiced religion, many believe we must automatically grant to it all the rights and privileges offered to other expressions of worship, lest we be accused of being politically incorrect, of being intolerant of multi-cultural beliefs, or worse, of being labeled Islamophobic."
The description of the course to be held in Barrow County appears to mirror Bores's past teachings by using vocabulary including "jihadist enemy" and alleging that Islam poses "challenges to LE [law enforcement] and the Constitution."
In an open letter addressed to law enforcement officials in Georgia, the Georgia branch of the ACLU expressed its "deep concern about an inflammatory, hateful, and potentially unconstitutional 'training course.'" It noted that the First Amendment prohibits U.S. courts from imposing any religious law and forbids the government from targeting Americans based on their faith.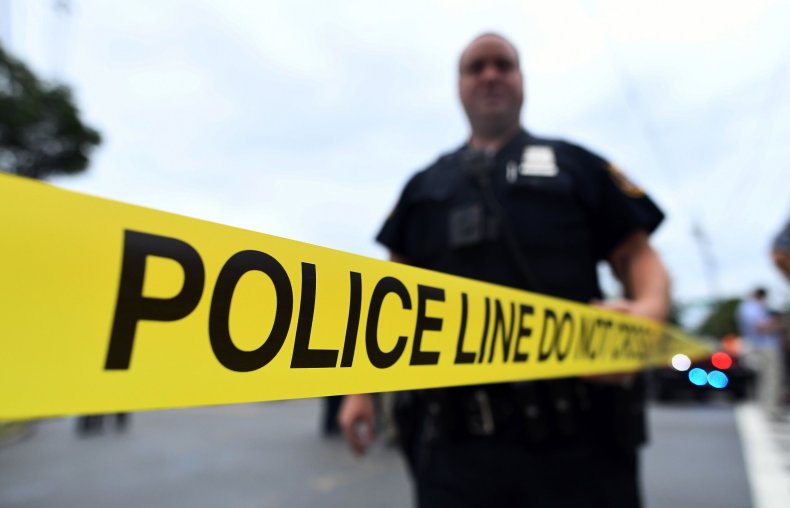 It called on the Georgia Association of Chiefs of Police to clarify allegations that it had approved the course and to withdraw its support if true.
"This so-called 'training,' in addition to being potentially in violation of the Constitution, is an affront to the professionalism of our brave men and women in uniform, the communities they have sworn to protect, and the taxpayers whose dollars are being wasted on this program," the letter read.
It added, "Failure to immediately cancel this training may also expose your office to constitutional liability under both the First and Fourteenth Amendments."
The Southern Poverty Law Center has called Bores an "anti-Muslim conspiracy theorist."
On Monday, the ACLU of Georgia, the Georgia Chapter of the Council on American-Islamic Relations (CAIR), Asian Americans Advancing Justice, and Project South held a press conference urging the Barrow County Sheriff's Office to drop Bores's course.
Edward Ahmed Mitchell, the director of CAIR, told the press conference that he had attended a conference by Bores several years ago.
"This man was so effective in teaching people to hate a religion and fear its followers that to this day I still remember some in that audience murmuring, 'Well, if they, Muslims, are going to kill us, maybe we should start killing them," Mitchell said, according to NBC affiliate 11Alive.com.
Citing a CAIR report on Bores that collected course plans and footage from his sessions, Mitchell added, "Mr. Bores has been teaching some of the most virulent and horrible bigotry that you can imagine."
However, Barrow County Sheriff Jud Smith told 11Alive, "I took the class, and none of that, I perceived, was bigoted."
He added, "We have studied other extremist groups, such as the KKK, such as neo-Nazi groups, Black Panther Party. So we want to arm our deputies with information that's relevant to what's going on in society."
Commenting on the course's apparent name change, the ACLU of Georgia's Young told Newsweek, "If it walks like a duck and quacks like a duck, it's a duck. Changing the name of this hate-mongering session fails to hide the vile, inflammatory nature of this program."
The Barrow County Sheriff's Office, the Georgia Association of Chiefs of Police, and Dawson County Sheriff's Office Law Enforcement Center did not immediately respond to requests for comment.
The Defender Group, which counts Bores among its speakers, also did not immediately respond to a comment request.