The U.S. Saw a Dramatic Rise in Anti-Muslim Hate Groups Last Year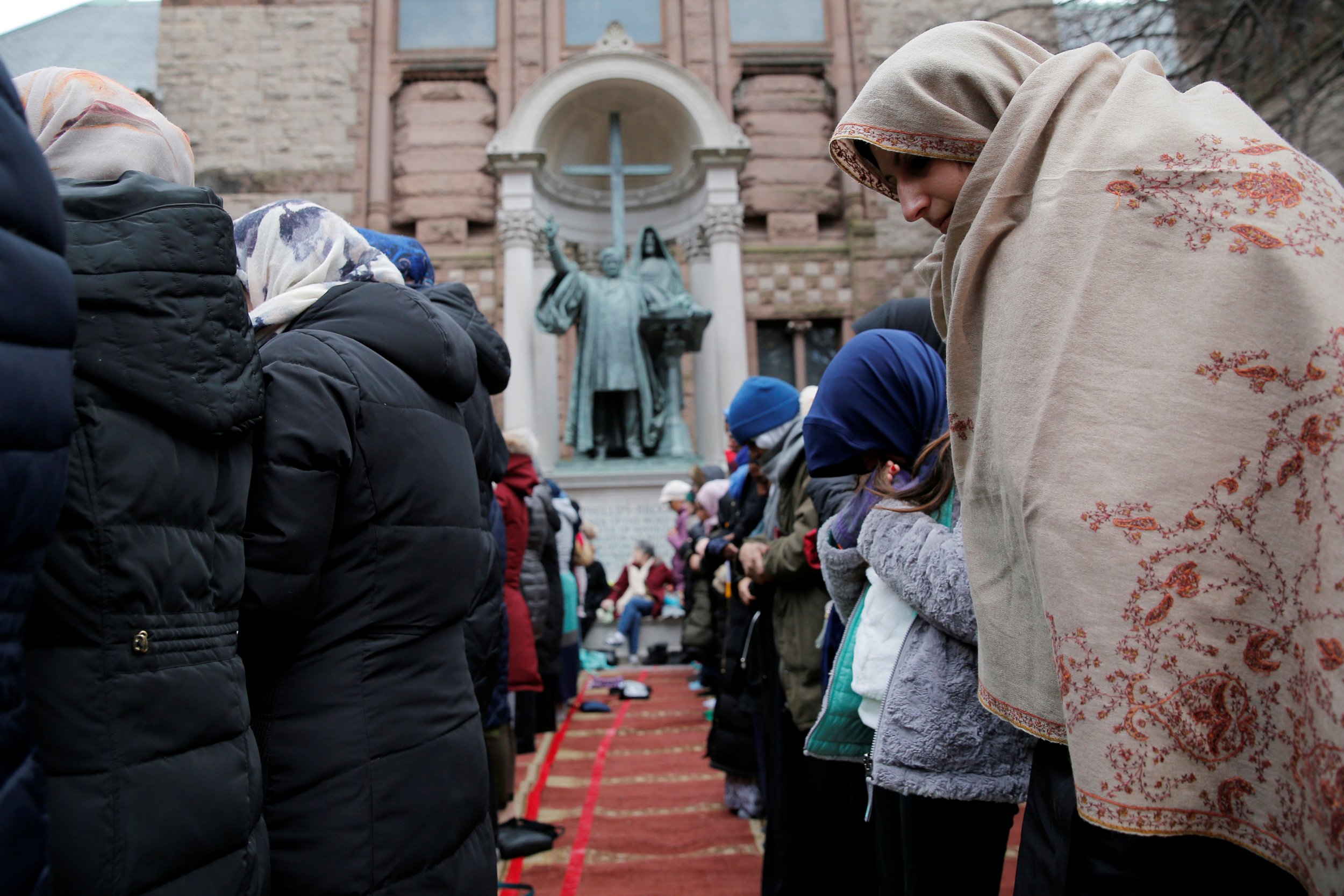 The election of Donald Trump has been "absolutely electrifying" to radical right-wing groups in the U.S., where the number of anti-Muslim groups increased by nearly 200 percent in 2016, according to a new report from the Southern Poverty Law Center (SPLC).
The SPLC, which tracks hate groups and extremism across the U.S., said in its annual report that the overall number of hate and radical right-wing groups in the U.S. increased to 917 in 2016 from 890 in 2015. Mark Potok, senior fellow at SPLC, said during a briefing call on Wednesday that while that's a small increase, it's close to the all-time high of 1,018 hate groups recorded in 2011.
"The radical right out there is booming," he said.
Related: Since Trump election, U.S. has seen nearly 900 hate incidents
Even more alarming is the "really dramatic expansion" of anti-Muslim groups, which increased to 101 in 2016 from 34 in 2015, said Potok. Trump's campaign and subsequent election are the leading factors for the rise, said Potok, including his support of a so-called Muslim registry and his proposal to surveil mosques. The global refugee crisis, an increase in anti-Muslim propaganda and deadly attacks carried out by Muslims in places like Orlando, Florida, and San Bernardino, California, are other factors that led to a swell of Islamophobia in the U.S.
"Trump is a man who promoted the idea, the entirely false idea, that 25 percent of American Muslims agree that violence against Americans is justified in the name of jihad," said Potok. He emphasized that the threat from radical right groups needs to be taken as seriously as those from Islamist extremist groups.
"The Trump phenomenon has really unleashed right-wing hate in this country is a way that is difficult to remember," he said, adding that "while this is not Germany in the '30s, there are some real parallels."
Despite the slight overall uptick in hate groups in 2016, their level of activity has been quite low, said Potok. "We think that's because of the Trump phenomenon. Why attend a rally by the National Socialist Movement or a local Klan group when you find just as much anti-government vitriol and a whole lot more excitement and a whole lot more people at a Trump rally?"
He added, "Trump, essentially, has co-opted many of the issues of the radical right, and that has prevented, or at least slowed, the growth of these groups."
At least four hate groups were born or grew entirely on the strength of supporting Trump over the past years, including the neo-Nazi website Daily Stormer, which has also gone offline and created real-life, on-the-ground clubs for its supporters, said Potok. Other groups include American Vanguard, a blog called The Right Stuff and Identity Evropa, although these are "smaller groups that are largely aimed at college campuses," said Potok.
The number of groups calculated by the SPLC "understate, and fairly dramatically, the real state of the radical right in the U.S.," said Potok. More people are engaging in right-wing hate only on the Internet, and he admitted that this makes getting an accurate number quite difficult. Dylann Roof, the man who shot nine black people dead inside a Charleston, South Carolina, church in 2015, is an example of someone "operating only on the internet except when the moment comes to start shooting," he said.
"We think there are a lot of Dylann Roofs out there," said Potok. "People who are really not visible because they're not interacting on the ground with real-life hate groups."
The SPLC report also noted a drop in anti-government patriot militia groups; their number fell to 623 in 2016 from 998 in 2015. Such groups, which resist anything they see as federal government overreach, including gun control, rose to a high under the Obama presidency. "Donald Trump is so revered by so many people in these groups that they have essentially stood back, thinking that Donald Trump is going to do all the things they wish they could do themselves," said Potok.
Turning to the White House, the resignation of former National Security Adviser Michael Flynn on Monday means that Trump's administration is "minus one key anti-Muslim adviser," said Potok. Still, "there are quite a few very serious anti-Muslim ideologues left at the heart of the Donald Trump team," including his chief strategist, Steve Bannon; a senior adviser, Stephen Miller; counselor Kellyanne Conway; Attorney General Jeff Sessions; "and of course Trump himself."
Asked during a press conference with Israeli Prime Minister Benjamin Netanyahu about the rise of anti-Semitism in the U.S., Trump avoided directly answering the question and instead spoke about "the victory that we had" at the polls in November. Trump mentioned that his daughter, son-in-law and their children are all Jewish and said, "I think that you're going to see a lot different United States of America over the next three, four or eight years."
The Anti-Defamation League tweeted after the press conference that it was "troubling" that Trump "failed to condemn [the] real issue of anti-Semitism in [the] U.S. today."