Anti-Parasite Drug Used Since 1980s May Help Stop Coronavirus, New Study Says
Australian researchers have published a study showing a drug commonly used to treat parasite infections can also kill coronavirus in a laboratory setting in under 48 hours.
Researchers at Monash University in Melbourne, Australia have discovered that the antiparasitic drug Ivermectin can inhibit replication of SARS-CoV-2, the virus the causes COVID-19, according to a study published Friday in the journal Antiviral Research.
"Ivermectin is very widely used and seen as a safe drug. We need to figure out now whether the dosage you can use it at in humans will be effective—that's the next step," said the study's leader Dr. Kylie Wagstaff in a statement.
"We found that even a single dose could essentially remove all viral RNA by 48 hours and that even at 24 hours there was a really significant reduction in it," she added.
The exact manner in which the drug is able to kill the virus is not yet known, although Wagstaff said it was likely done by "dampening down" the ability of host cells to clear the drug.
Ivermectin has been widely used since the 1980s to treat head lice, scabies and several other infections caused by parasites. The drug is also used to treat the skin condition rosacea.
Research was carried out on cell cultures in the lab, which does not always translate to effectiveness in people who have contracted an infection. Ivermectin has been effective against a wide range of viruses when studied in vitro. Further research will be needed to determine whether the drug could be used to treat COVID-19.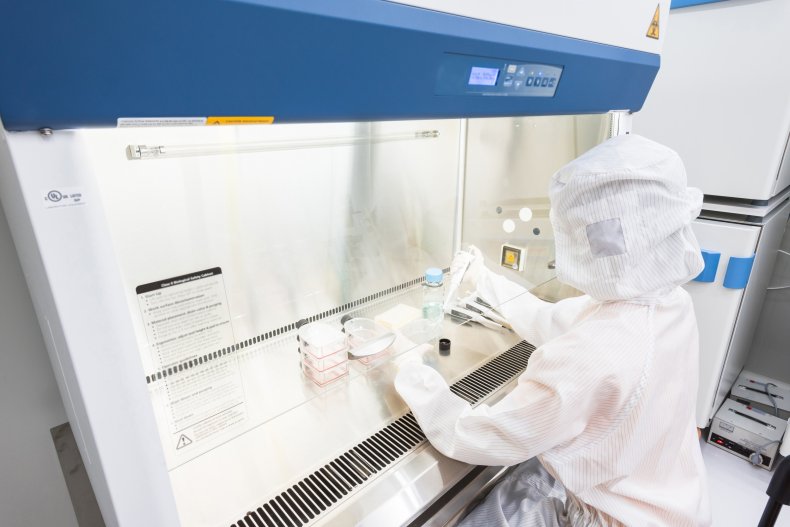 Although the virus has only been known to exist for a few months, at least some of the team involved in the new study already had prior experience working with it.
"As the virologist who was part of the team who were first to isolate and share SARS-CoV-2 outside of China in January 2020, I am excited about the prospect of Ivermectin being used as a potential drug against COVID-19," said Dr. Leon Caly, the study's first author and a senior virus identification specialist at the Victorian Infectious Diseases Reference Laboratory.
Newsweek reached out to the study's authors for additional comment but did not receive a response in time for publication.
Ivermectin's status as a drug that has already been studied and approved to treat other conditions offers a decided advantage over the development of new drugs, a long process that typically involves many years of studying safety and efficacy before being able to reach human patients.
Researchers have been taking a similar approach in attempting to develop treatments for COVID-19 by repurposing a number of other drugs, including the anti-malaria drugs hydroxychloroquine and chloroquine, along with antiviral drugs lopinavir, ritonavir and remdesivir, which were developed to treat HIV and Ebola.
Although some preliminary research has shown promise, the drugs also carry side effects that could potentially cause more harm than good, and it is not yet known whether any can could be used as a safe and effective treatment for COVID-19.