Anti-Romance Movies For Singles To Watch On Hulu, Netflix, Amazon Prime On Valentine's Day
Valentine's Day is here. While the love-inspired holiday can be romantic and whimsical for those in sweet relationships, single or hurting folks deserve a way to celebrate too.
So ignore the candy hearts and roses around every corner and cozy up with one of these anti-romance films. From chick flicks that are focused on self-empowerment to murder movies that will leave you with a hollowed heart, here are some of the best flicks to pick if you're just not in the mood for love this February 14.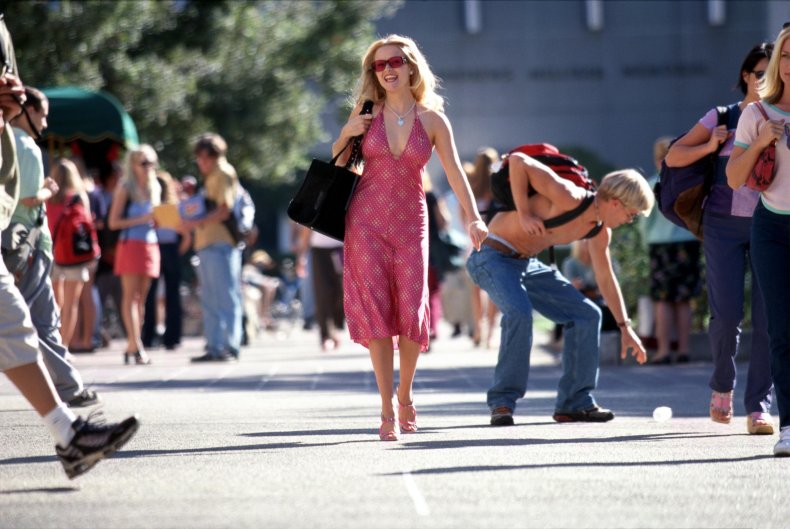 Late Night
Amazon Prime
Mindy Kaling's career movie has all of the makings of a good chick flick, but it isn't mainly about romance. While there are a few possible relationships in the film, Kaling's character, Molly, sets out to prove herself as a late-night talk show writer, not a love interest. Viewers will likely find themselves cheering her on as she takes on a writers room full of men who aren't ready to welcome a woman's ideas.
The First Wives Club
Amazon Prime to rent
There's no better feeling than the one you get from a strong girl group. The First Wives Club follows three college friends who reconnect after an old friend's suicide. The women start a divorcées club and decide it's time to give their ex-husbands a taste of revenge.
Booksmart
Hulu
This teen flick isn't your ordinary love story. Leave P.S. I Still Love You for the hopeless romantics and join high school seniors Amy and Molly as they try to make a lasting impression on their classmates while high school comes to an end. The movie centers on friendship, putting romantic relationships second to the lasting bond of best friends during one of life's most confusing times.
Gone Girl
Hulu Live
It's hard to feel giddy about love when you're watching a meticulously planned murder setup evolve. This thriller, based on the novel by Gillian Flynn, is about a female anti-hero and how her husband's life changes after she disappears.
Mulholland Drive
YouTube to rent
This mind-bending thriller from David Lynch isn't a whodunit but rather a who-is-it. Rita loses her memory in a car crash, and the film takes viewers on an odd, twisted journey to figure out what really happened to her and how she can regain her sanity.
Legally Blonde
Amazon Prime to rent
Elle Woods has been seen as a feminist hero for following her dreams and proving her intelligence, even when the world was against her. Though her journey to Harvard Law School starts as a plan to win her ex-boyfriend back, it quickly provides a stage for her to prove herself professionally.
Heathers
Amazon Prime to rent
This high school–inspired film features a popular group of teenage girls who become deeply involved in a crime cover-up. It isn't until they've staged a fake suicide that they realize one of their classmates has a need to murder. The dark-humored film is a cult classic full of famous one-liners.
Donnie Darko
Amazon Prime to rent
This cult classic thriller is so confusing, you won't have time to think about your poor romantic prospects. Join the internet sleuths, who still haven't put the film's biggest theories to rest, even 19 years after it first aired.
How to Be Single
Hulu
Getting back into the dating world after a long-term relationship isn't easy. There's only one thing that can ease the transition: a wildly single friend. While How to Be Single isn't a relationship-based movie, it shows the progression of a woman who casually dates and ends up confused by her options. More than that, it's a celebration of friendship and how women are stronger when they're together.
Chloe
Netflix
A woman is afraid her husband is cheating on her, so she hires a prostitute named Chloe to catch him in the act. The women form a deep relationship as Chloe relays each encounter back to the wife.
Kill Bill
Netflix
This cult classic starts out with an ex-lover who engages in a series of lethal hits. The Bride, an assassin, is the focus of this comedic yet action-packed revenge film. The movie's sequel, Kill Bill Volume 2, is also available to stream on Netflix, making for a perfect anti–Valentine's Day marathon.