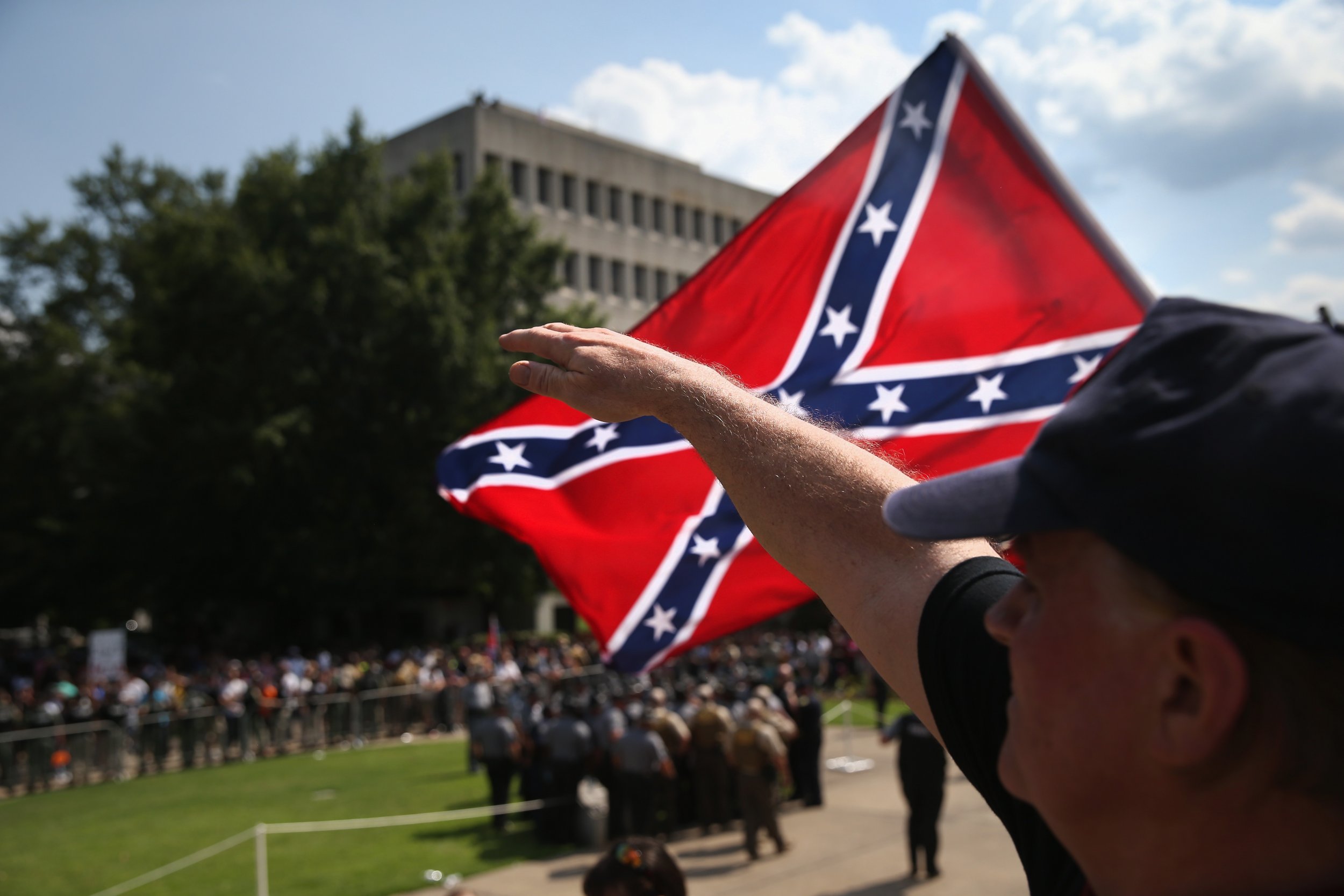 Updated | A Republican congressional candidate running to replace House Speaker Paul Ryan is now championing the work of a white nationalist academic that portrays Jews as a scheming enemy of Western civilization—an incendiary move that prompted his ally Steve Bannon to drop his support.
Paul Nehlen's endorsement of Kevin MacDonald's book, The Culture of Critique, on Tuesday appeared to double down on previous posts that embraced so-called anti-Semitic and white supremacist ideas—a trend that has worried rights' groups.
"Currently reading," Nehlen posted alongside a finger pointing down a photo of The Culture of Critique, which, among other things, blames Jews for anti-Semitic resentment.
After Nehlen's post started drawing attention on Wednesday, Bannon, who has championed GOP candidates battling the so-called Republican establishment, distanced himself.
"Nehlen is dead to us," Bannon adviser Arthur Schwartz, told CNN.
Still, Nehlen has been lauded by neo-Nazi and white nationalist commentators for embracing "alt-right" language and memes online. Former Ku Klux Klan leader David Duke ran several political campaigns as both a Democrat and a Republican in the late 1980s and early '90s, but Nehlen's apparent open embrace of Jewish conspiracies currently puts him in a league of his own on the far-right end of the spectrum. Newsweek reached out to Nehlen and to the Republican Party of Wisconsin for a comment about his social media presence but has not received a response.
"I hope everyone is praying for Nehlen," Jared Wyand, an anti-Semitic poster on the social network Gab wrote Wednesday morning, suggesting that the Republican candidate had exposed himself to danger by coming out with his beliefs. "Absolutely heroic.… Everyday I read his page in pure amazement of [what he's doing on] Twitter."
One white nationalist account replied to Wyand by writing, "Saint Nehlen." Another far-right account jokingly described the Republican as a "God emperor." Another anonymous account took criticism of Nehlen as evidence that "Jews are your enemy," referring to whites.
As with other posts issued by Nehlen on social media, the backlash against him was quick, with CNN's Jake Tapper and others pointing out the subtext of what Nehlen was doing.
Nehlen then responded by accusing Tapper of having a list of "banned books planned for the bonfire."
Nehlen also raised eyebrows last week when he employed "echoes" on Twitter while conversing with a lawyer, a trope used to single out the name of a Jewish person for derision by placing three parentheses around it. In a Twitter post dated December 19, he used it when speaking about a man who works for a rights group.
"Just admit you are a (((bigot))) Ari Cohn," Nehlen wrote.
Nehlen also appeared on a white supremacist podcast this winter, and verbally described the echoes technique while discussing Jewish conservative commentator John Podhoretz.
The Republican also has his own account on Gab, where he rubs elbows with who's-who of far-right and white supremacist "celebrities." There, Nehlen follows Andrew Anglin, the editor of the Jewish conspiracy website Daily Stormer, which frequently glorifies domestic terrorism and the murder of non-whites. He also follows Wyand, a vocal Trump supporter who was in fact banned from Twitter in 2016 for making anti-Semitic remarks, and reposts white supremacist memes.
Nehlen, who stumped for Alabama Senate candidate Roy Moore, was a favorite of Breitbart News' Bannon when he ran against Ryan for the same seat in 2016. He was walloped at the polls, getting only 15 percent. Ryan has not made it clear whether or not he plans to run again in 2018, and has mulled retirement. Democrat Randy Bryce, an iron worker and military veteran, is vying for the Democratic nomination. His campaign manager described Nehlen's worldview to Newsweek last week as an "aged, racist ideology."
Story was updated to add new information about Steve Bannon's reaction to Nehlen's social media post.