Anti-Semitic Arizona Preacher Steven Anderson, Who Says Homosexuals Should Be Executed, Banned From Netherlands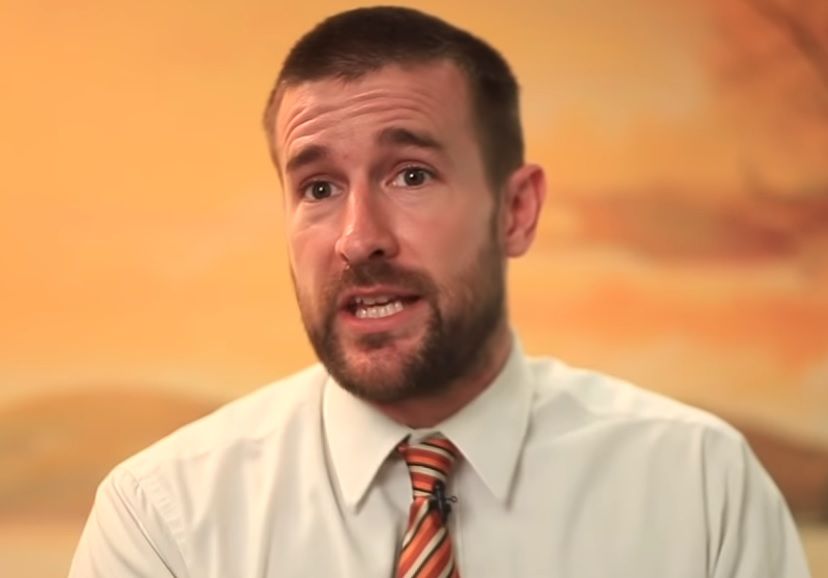 The Netherlands has banned​ anti-Semitic and anti-LGBT preacher Steven Anderson from entering the country as part of a speaking tour this month.
The founder of the Faithful Word Baptist Church in Arizona was due to appear in the Netherlands on May 23 as part of the European stint of a tour that also includes Ireland and Sweden, according to the organization.
However, on Wednesday Markus Harbers, Dutch state secretary for justice and security, told parliament the preacher would not be allowed to enter the country.
The decision comes after Dutch LGBT rights organization COC and the CIDI, which monitors anti-Semitism, demanded Anderson be banned. The campaign earned the support of politicians including the mayor of Amsterdam Femke Halsema, Dutch newspaper De Telegraaf reported.
Responding to the decision, Halsema said Anderson sews division and that many people from her city would be "relieved" his arrival would be blocked.
Philip Tijsma, a spokesman for the COC, said the move was "a wise and good decision." Tijsma said entry to the Netherlands must remain closed "for people who incite hatred against LGBTIs and other minorities."
Anderson founded his church in 2005. Since then, it has gained notoriety for extremist views. "Don't expect anything contemporary or liberal. We are an old-fashioned, independent, fundamental, King James Bible only, soul-winning Baptist church," it states on its website.
Its doctrinal statement calls for the execution of gay people, and reads: "We believe that homosexuality is a sin and an abomination which God punishes with the death penalty."
Anderson hit headlines in 2016 when he posted a video on YouTube in the wake of the Pulse Nightclub shooting describing the massacre as "good news," The Washington Post reported.
He wrongly labeled the victims as "pedophiles" who wanted to "recruit people into their filthy homosexual lifestyle."
Continuing to draw on stereotypes about LGBT people, he said the victims "were going to die of AIDS and syphilis and whatever else; they were going to die early anyway."
Anderson is also widely reported to have denied the Holocaust, and prayed for former President Barack Obama's death for his support of abortion rights.
The preacher has previously been banned from entering the U.K. and Botswana. British Home Secretary Amber Rudd said he was "" unconducive to the public good," the BBCreported.