Anti-Semitic Graffiti Discovered on Jewish-Owned Ohio Businesses
Police in University Heights, Ohio are investigating anti-Semitic graffiti discovered Sunday at three businesses, including the Waxman Torah Center.
Other businesses defaced by the graffiti were a wig shop and an accounting firm, where a spray-painted swastika was discovered. The phrases "Party with the devil" and the number "666" were also found. University Heights Mayor Dylan Brennan decried the activities in a statement.
"Today our citizens discovered a pitiful act done under cover of darkness," Brennan wrote. "The graffiti on several buildings in our community was not only childish, nasty, and small, it was anti-Semitic. What we saw on those walls is not reflective of our community. University Heights is a welcoming community. We embrace our Jewish neighbors, and today we all share in the pain."
Brennan said the matter was "under investigation." Whether the incidents are to be considered a hate crime has yet to be determined.
Newsweek reached out to the University Heights Police Department for comment.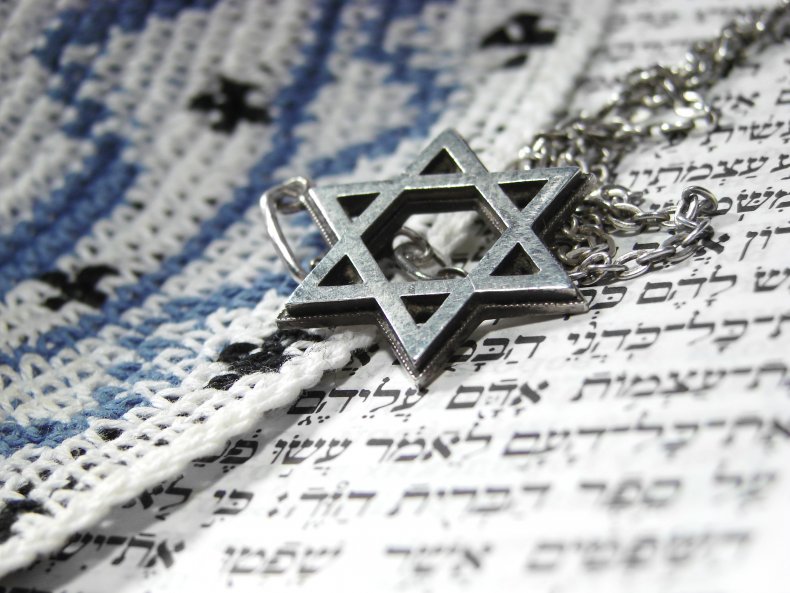 Anti-Semitic sentiment in Ohio has been increasing. In July, an employee at the Maltz Museum of Jewish Heritage in Beachwood, Ohio reported finding an anti-Semitic flyer on the museum sign.
Calling the Holocaust "fake news," the flier read that the "people that lied about soap and lampshades are lying about gas chambers and ovens."
Similar flyers were also discovered in Massachusetts, Texas and Washington state.
The flyers were allegedly created by the Stormer Book Clubs (SBC) which are connected to the white supremacy website, The Daily Stormer. According to the Jewish advocacy group Anti-Defamation League, the SBC uses "rhetoric and propaganda" which is "dominated by crude and vitriolic anti-Semitic language and graphics."
Stormer Book Clubs, described as "localized groups of male white supremacists who meet socially and engage in white supremacist activity," have been active in at least 16 states.
Regional Director of the Cleveland Anti-Defamation League James Pasch said on Thursday that anti-Semitic propaganda is "exploding."
"There's been a proliferation of hate speech in general and we see it exploding online as well," Pasch said. "Propaganda, and flyering, I think, is one of the main reasons it's increased because it's a way to increase their presence and their message without identifying themselves—the ability to remain anonymous while spreading hate."
Ohio Governor Mike DeWine reacted to the presence of an anti-Semitic sign visible during a coronavirus protest in April. "I didn't see it in person, but I saw it on the internet," DeWine said a news conference. "It was disgusting. It was vile."
"Everyone has an obligation to denounce it," DeWine added.
Anti-Semitic graffiti was also discovered on two Florida synagogues, leading to charges being filed on Friday against a 21-year-old man.
Vincent Martinez was charged with hate crimes after spray-painting Nazi symbols and anti-Semitic graffiti at Temple Emanu-El and Temple Sinai in Sarasota. Martinez is expected to be arrested on the charges Wednesday.