An Anti-Semitic Incident Adds to Austria's Shame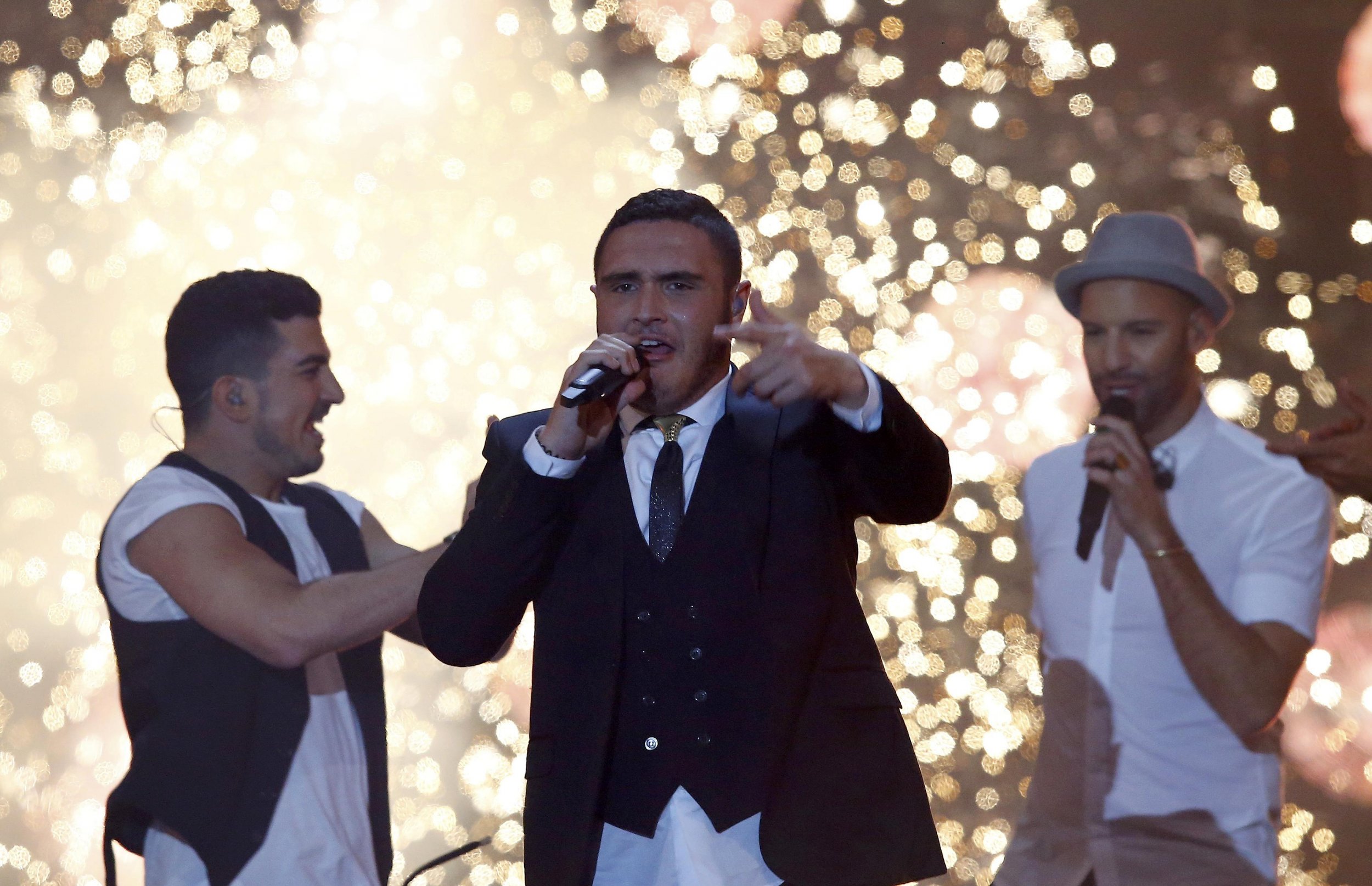 Our institution's namesake, Simon Wiesenthal, the late Nazi-hunter, was often asked, "Why did you set up the Jewish Documentation Center in the heart of Vienna? Why not Geneva, London or even Tel Aviv?"
"If you want to catch mosquitos, you cannot avoid the swamp" was Simon's response.
Indeed, everyone in Vienna, friend and foes, came to recognize the one Holocaust survivor who was every ex-Nazi war criminal's nightmare. Vienna never opened its arms to Wiesenthal; the city was uneasy at the sight of a Jew who had the chutzpah to stand tall after the Shoah.
Not even multiple death threats, nor the bombing of his modest house on a Friday night while he and his wife, Celia, were in their bedroom, would deter the unofficial ambassador of 6 million ghosts from pursuing his lonely crusade for justice. Wiesenthal would die in Vienna at the age of 96, having helped bring 1,100 Nazi war criminals to the bar of justice, overcoming local hostility and the broader apathy of a largely (still) uncaring world.
Prior to World War II, Jews played an outsized role in Austrian society. Three in 4 Austrian Nobel Prize winners were Jewish, as were half of the country's physicians and 60 percent of its attorneys. Vienna was home at various points to Sigmund Freud, Gustav Mahler and Franz Kafka.
But Austria was also home to a young Adolf Hitler, whose first hearing of a Wagner opera was at a performance conducted by Mahler. Hitler credits two Austrians, Karl Leuger and Georg Ritter von Schönerer, for teaching him to hate Jews.
Leuger, still hailed for his achievements as Vienna's mayor at the beginning of the 20th century, was a thoroughly modern politician who used rousing speeches, punctuated with stereotypical images of alleged enemies, especially the Jews. Every setback was reduced to a simple mantra: "The Jews are to blame." He helped morph traditional Catholic anti-Semitism directed against "money and stock market Jews," "press Jews" and "ink Jews." Hitler soaked it all in.
In 1938, millions of Austrians greeted Hitler and his Anschluss (annexation) with cheers and flowers, and watched with glee as Jewish residents were forced to scrub the streets on their knees.
After World War II, a defeated Germany took decisive measures to own up to its Nazi-era crimes. Austrians, however, convinced themselves that they had been "invaded" by the Nazis, and though they were loyal foot soldiers to the Third Reich, they wanted to be treated as Hitler's victims, not his enablers.
Austrians elected Kurt Waldheim president in 1986, despite the exposure of his sordid Nazi past. It was not until 1991 that the government acknowledged Austrians' role in the Nazi extermination machine, but anti-Semitic provocations and feelings continued. Alarming numbers of Austrians would later embrace far-right parties, including politician Jorg Haider, who referred to Nazi concentration camps as punishment camps and sought military honors for Waffen-SS veterans.
In 2014, the spike in European anti-Semitism was also in evidence in Austria with reported hate crimes up 100 percent over the previous 12 months.
Now comes word that a landlord in Vienna is "offended" by the display of an Israeli flag inside a window of an apartment first placed there in celebration of Israel's participation in the Eurovision songfest. The landlord also informed the Jewish tenant that to avoid eviction he must not only take down the flag but also remove his mezuzah (the small case holding Biblical verses) affixed his doorposts.
Balancing the rights of one person in a democracy to display his pride in a member state of the U.N. with another citizen's right to hate ought to be fairly easy to sort out for the authorities. But this is 2015 Europe, where the rights of Jewish citizens are not always protected.
It is true that Austria deserves credit for some positive aspects of its treatment of post-war Jews. When the former Soviet Union began releasing some of the Jews it had essentially held captive for decades, Austria agreed, at least for a while, to be the neutral transit point for the Jewish émigrés, most of whom would reach Israel. Austria also absorbed many Iranian Jews who fled the Ayatollah Khomeini's rise to power.
But Austria has never come to terms with its role in the Holocaust, leaving it with a trifecta of Jew hatred: traditional anti-Semitism, the new virulent anti-Israelism and the so-called secondary anti-Semitism caused by the Holocaust itself.
In Der Ewige Antisemit (The Eternal Anti-Semite), Henryk Broder first introduced us to a startling reality of contemporary anti-Semitism: "The Germans will never forgive the Jews for Auschwitz." And some Austrians it seems still have trouble dealing with pesky live Jews who dare to hold their heads high above gutter level.
There are several ways in which Vienna's mezuzah-gate can play out, but only one will be morally satisfactory. Forget the landlord, where are the expressions of outrage from the government, media, religious leaders and NGOs?
One landlord does not a nation make, but its leaders' failure to denounce another outrageous attempt to drive Jewish identity underground will only add another sordid chapter to a nation's unresolved anti-Jewish legacy.
Rabbi Abraham Cooper is associate dean of the Simon Wiesenthal Center. Rabbi Yitzchok Adlerstein is director of interfaith affairs for the Simon Wiesenthal Center.