Polish Town Celebrates Easter With Anti-Semitic Effigy, Government Calls it 'Idiotic'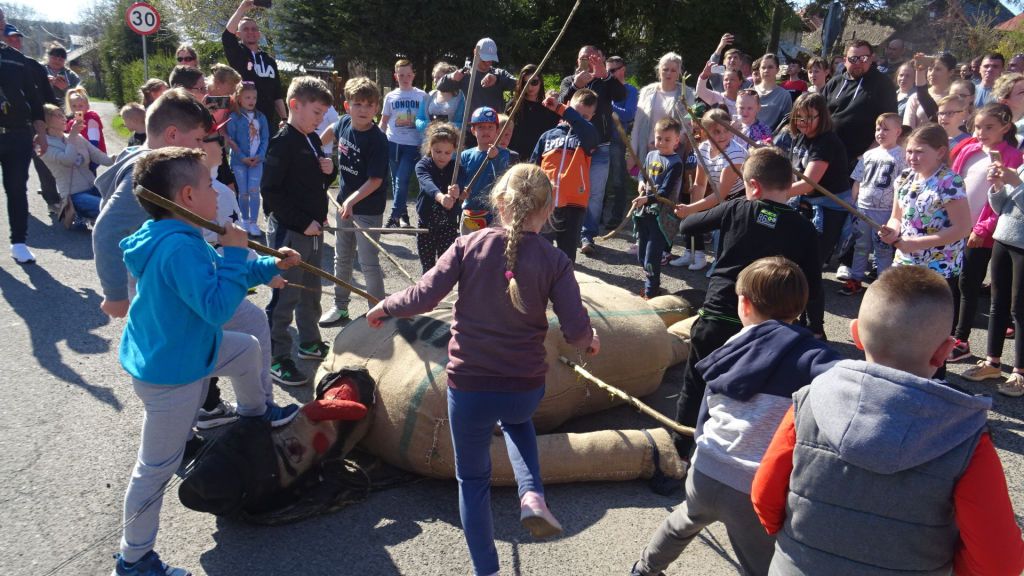 The Polish government has hit out at what it described as an anti-Semitic ritual held in the small town of Pruchnik in the country's southeast over Easter, where residents hanged and burned an effigy of the apostle Judas, depicted as a stereotypical Jew.
The Associated Press reported that Interior Minister Joachim Brudzinski denounced the revival of the abandoned tradition on Good Friday as "idiotic, pseudo-religious chutzpah," questioning why those, who he referred to as "satans," had taken part in the pageant.
The statements from the Polish government minister echo sentiments from Catholic leaders in Poland and the World Jewish Congress after images of the attacks on the Judas effigy were shared on social media.
The performance of the rite draws on a number anti-Semitic tropes: those of Jews as Christ-killers, shown with elongated noses. On social media critics have compared the modern-day images from southeast Poland to Nazi propaganda against Jews that led to the Holocaust. The anti-Semitic regime of Adolf Hitler killed 6 million Jews during World War Two—three million of those murdered were from Poland.
In response to the anti-Semitic ritual carried out in Pruchnik, some Twitter users shared images of the same event being held in Poland during the 1940s.
"The Catholic Church will never tolerate manifestations of contempt towards members of any nation, including the Jewish people," Bishop Rafal Markowski, chairman of the church's Committee for Dialogue with Judaism, said in a statement.
Robert Singer, CEO of the New York-based World Jewish Congress, said he was disgusted by the images. "Jews are deeply disturbed by this ghastly revival of medieval anti-Semitism that led to unimaginable violence and suffering," Singer said in a statement.
Pope John Paul II led efforts to reverse centuries of anti-Semitic doctrine that had stoked violent feeling towards European Jews. "One can only wonder how John Paul II, who taught Catholics in his native Poland and all over the world that anti-Semitism is a sin against God and man, would have reacted to this flagrant rejection of his teachings," Singer added.
The U.S. ambassador to Poland was peripherally dragged into a spat on Twitter over Easter after she wished Jews a happy Passover on social media. Georgette Mosbacher was accused of offending Poland with her tweet that showed items for a Passover Seder. Far-right activist Robert Bakiewicz, criticized the U.S. diplomat using similar anti-Semitic tropes. "Christ died and was resurrected also for you, pagans and traitorous Jews," Bakiewicz said according to AP.