New York City Mayor Announces Installation of 100 Security Cameras Following Rising Anti-Semitic Incidents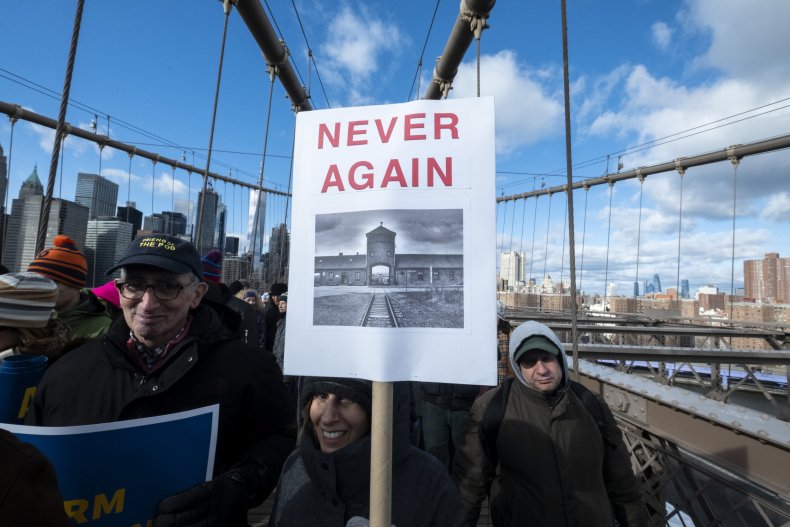 New York City Mayor Bill de Blasio announced Friday that the New York City Police Department (NYPD) will install 100 new security cameras in three Brooklyn neighborhoods with historically Jewish communities.
According to the mayor's office, 30 percent of the project will be completed by March. The NYPD then plans to coordinate with community representatives to finish the remaining 70 percent.
The announcement follows a rash of anti-Semitic crimes in the New York metropolitan region in late December and January. On December 28, a masked man brandishing a machete stabbed five people celebrating the seventh night of Hanukkah at a rabbi's home in Monsey, outside New York City.
About two weeks earlier, a pair of shooters opened fire at a kosher deli in Jersey City, New Jersey, killing three individuals. They had also killed a police officer prior to the incident. New Jersey Attorney General Gurbir S. Grewal said the attack was being investigated as domestic terrorism fueled by anti-Semitism.
In addition to the mass casualty attacks, New York was besieged by a host of smaller-scale anti-Semitic incidents throughout the holidays that first began to catch the attention of the public.
Three Jewish women were slapped in the face while standing on a sidewalk corner in Crown Heights. The Anti-Defamation League reported that a Jewish man in Borough Park was assaulted after trying to avoid a confrontation with a man obstructing his path.
And in January, a Williamsburg man wearing a yarmulke, a religious skullcap, was reportedly the recipient of anti-Semitic slurs before he was punched in the throat.
De Blasio's new security cameras are set to be installed in these three neighborhoods.
"An attack on the Jewish community is an attack on all New Yorkers," the mayor said in a press release. "These new security cameras will increase the NYPD's visibility into these neighborhoods, and help our officers on the ground keep New Yorkers safe."
New York residents have endured rising numbers of anti-Semitic incidents, according to official NYPD statistics. During the first three quarters of 2019, police received 166 complaints of bias incidents targeting Jews, a 54 percent increase over the same period in 2018.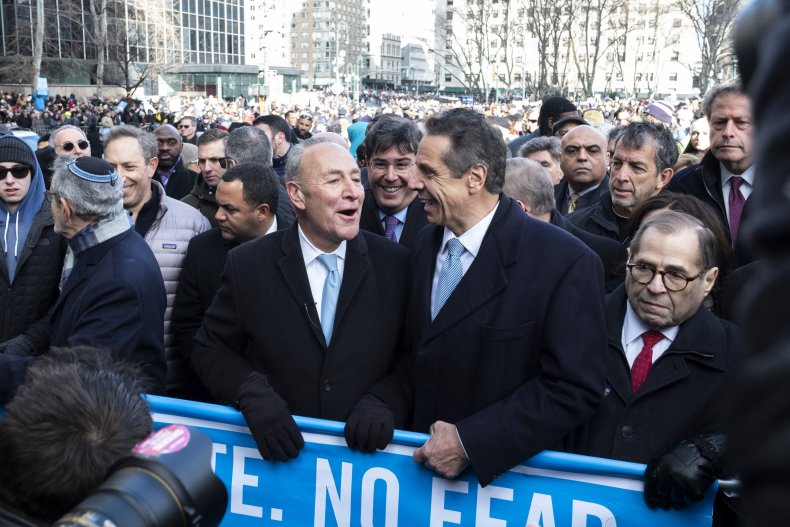 In response to the apparently escalating threat, the UJA-Federation of New York organized a solidarity march across the Brooklyn Bridge last Sunday. About 25,000 people were estimated to have turned out to express unity with the region's Jewish residents.
Despite the consolidation of support for the Jewish community, some have expressed concern about the city's police-forward response and potentially unintended consequences.
The editors of the left-wing Jewish magazine Jewish Currents decried the reflexive response typically embraced by politicians and pundits that involves stepping up police patrols, especially in these neighborhoods which are home to sizeable black populations.
"Indeed, these strategies may very well prevent attacks and make some Jews feel safer," the magazine's editors wrote in a recent editorial. "But given the NYPD's demonstrated history of violence and harassment against communities of color... it is almost certain that such measures will come at great cost to people of color in these neighborhoods—some of whom are themselves Jews—and that this will inflame existing tensions, ultimately leaving Orthodox Jews no safer."
Some lawmakers have already seized on the violence in order to roll back New York's newly-enacted bail reform, which prevents judges from setting financial conditions for pre-trial release in the vast majority of cases.
Long Island Congressman Lee Zeldin called the bail reforms a "disaster" after the New York Daily News further reported on the woman who is suspected of perpetrating the anti-Semitic crime in Crown Heights. The paper implied she violated conditions of her release, which was purportedly made possible due to the new bail laws. The woman's lawyer vehemently disagreed.
New York Governor Andrew Cuomo said that he plans on pushing a new proposal to reclassify mass-casualty bias incidents as domestic terrorism.