Anti-Semitism Is a Sin in Islam, Says Top Muslim German Leader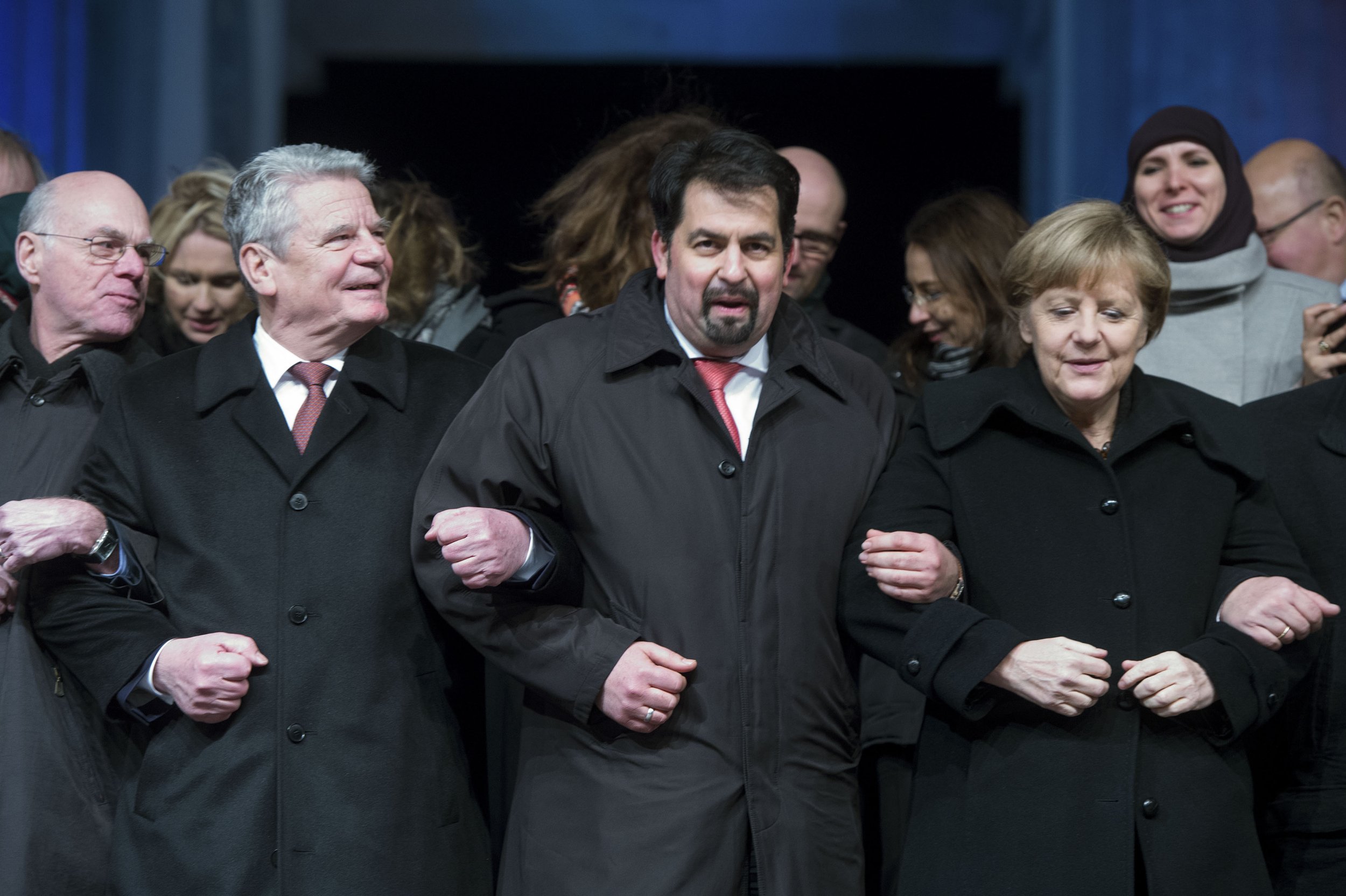 Anti-Jewish attacks and attitudes are impermissible in Islam, one of Germany's most senior Muslim officials has said, as concern about anti-Semitism in the country mounts.
Speaking to regional journalists this week, Aiman Mazyek, who heads Germany's Central Council of Muslims stressed that abusing any minority group is a violation of Islamic teachings, after a video of an Arabic-speaking attacker, repeatedly striking a young man with a Jewish kippa on his head, went viral last week.
"Anti-Semitism, racism and hatred are great sins in Islam, therefore we will also never tolerate that," Mazyek told the Tuesday edition of the regional newspaper Rheinische Post, according to a translation by German public broadcaster Deutsche Welle.
German police have since announced that a Syrian national has turned himself in as the suspected perpetrator of the attack. The case has opened a debate around the integration of different faith groups in the country, especially given the large influx of asylum seekers from Syria and other Islamic countries, where a negative view of neighboring Israel or Jews altogether, is more pervasive.
In the aftermath of the attack, German Chancellor Angela Merkel admitted that the influx of refugees from the Arab world—a policy she has personally championed—has helped bring "a different form of anti-Semitism" to Germany. She refused to blame anti-Semitism in Germany exclusively on refugees or on German Muslims.
Mazyek praised Merkel for voicing a "nuanced" view and argued that, while attacks against Jews are usually "right-wing motivated," refugees have arrived in Germany with hostile biases against Jewish people.
Read More: Anti-Islam politician leaves party and becomes Muslim
"We take it very seriously that there is anti-Semitism present among some refugees," Mazyek said adding that his organization runs programs to combat anti-Jewish views among asylum seekers. Among these efforts are exchanges between refugees and Jews, as well as regular visits to Holocaust memorials.
Germany has long had a large and integrated Muslim community, dating back at least as far as the 1960s, when it welcomed a large number of Turkish "guest workers" to boost its economy. Many stayed and today numerous prominent German public figures are among around 2.5 million citizens who can trace their heritage to Turkey.
Partly in response to the influx of refugees, Germany's far-right party AfD scored its best ever result in last year's parliamentary elections and rejected Islam's role in modern Germany. Both Muslim and Jewish organizations in Germany have both spoken out against the party.