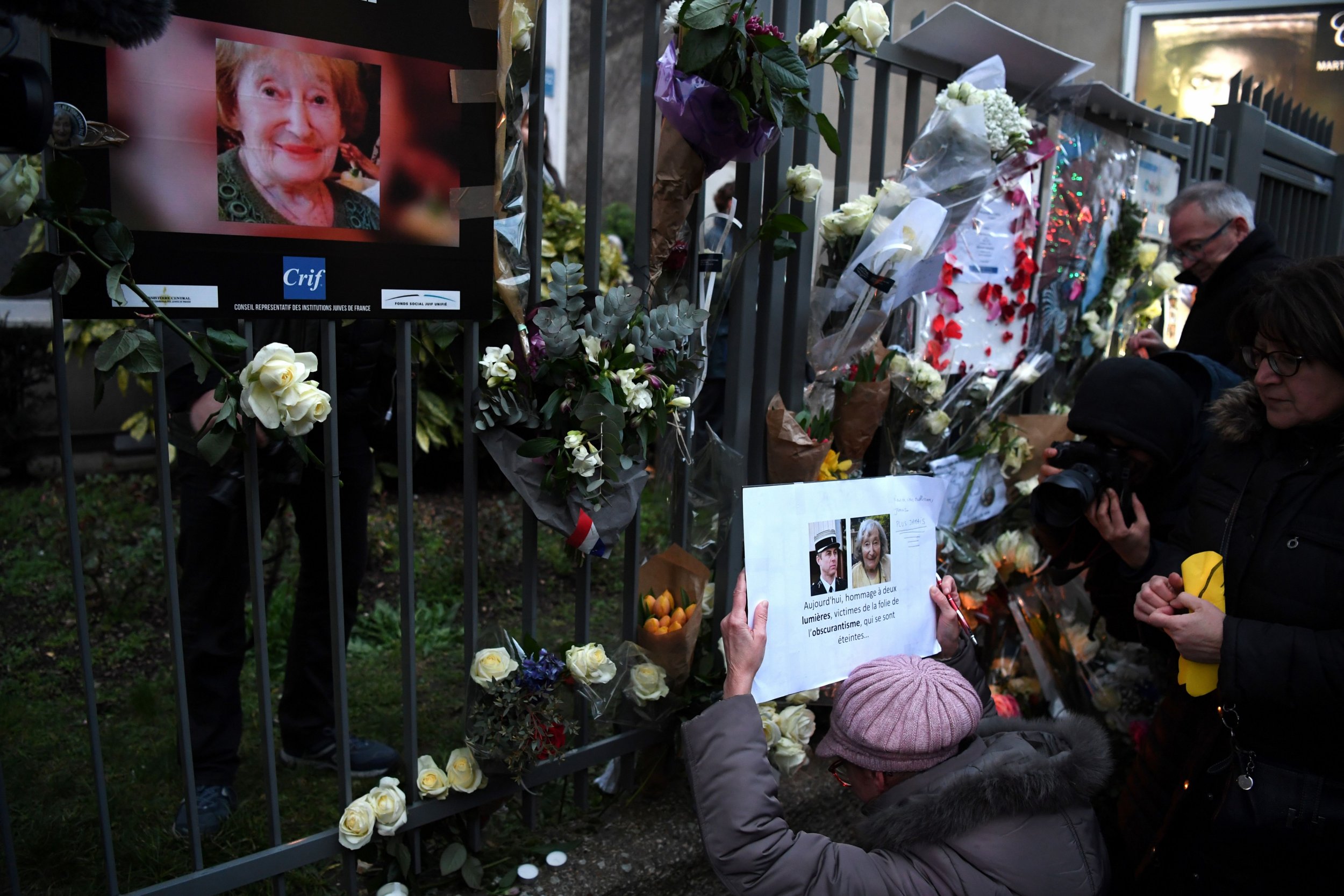 Anti-Semitic acts of violence have increased substantially abroad and in the United States this year, but a State Department role that addresses these issues, the Special Envoy to Monitor and Combat Anti-Semitism, has remained vacant for 15 months despite calls from Congress and Jewish rights leaders to fill it.
In Paris, an 85-year-old Holocaust survivor was stabbed to death and set on fire last month in what police have called an anti-Semitic hate crime. The incident was shocking but correlates with a general increase in instances of French anti-Semitic violence. The French Ministry of the Interior estimates that such acts increased by 26 percent in 2017. France isn't alone, the United Kingdom saw an increase of 34 percent in anti-Semitic violence over the same period. In the United States, the Anti-Defamation League, an international Jewish NGO, found there was a 57 percent increase in these incidents last year.
"Across Europe and elsewhere around the world, Jewish communities worry about rising anti-Semitism, including violent incidents, vandalism, and hateful rhetoric in public discussions and online," wrote Anti-Defamation League CEO and National Director Jonathan Greenblatt in a letter to President Donald Trump this week, urging him to fill the special envoy role. "Mr. President, the Special Envoy to Monitor and Combat Anti-Semitism is America's voice on anti-Semitism around the world—and that voice has been silent for the past 15 months, despite the secretary of state's commitment seven months ago to fill the position."
The envoy position is mandated by the Global Anti-Semitism Review Act of 2004, which received bipartisan support and was signed by President George W. Bush. That means that the Trump administration cannot simply eliminate the position; Congress would have to vote on it. The act established the special envoy and a support staff to monitor, report on and fight anti-Semitism globally. The role and support office have remained vacant since Trump took office.
Last year, former Secretary of State Rex Tillerson explained that he wanted to eliminate nearly 30 special envoy positions in the State Department in a letter to Senator Bob Corker. In a congressional hearing, Tillerson told New York Congresswoman Grace Meng that he believed the special envoy to fight anti-Semitism could make things worse because "by having a special person, an envoy out here, one of my experiences is, mission then says, 'Oh, we've got somebody else that does that,' and then they stop doing it."
Meng responded to Tillerson, "This is an office that previously had a website which would have reports that help our country keep tabs on global anti-Semitism and advises other countries on how to combat anti-Semitism." She explained, "We in a bipartisan way are very concerned that there is no office to accomplish this. This is mandated by law."
Ira Forman, the most recent special envoy to hold the office, worries that other departments won't be able to make up for the void left by his former position going unfilled. "These functional bureaus where the special envoy would sit had a ton of work, an envoy can coordinate and prioritize in a way that people who have huge agendas don't have the resources to," he told Newsweek.
Leaving this position open sends a message to other embassies and consulates that the United States doesn't prioritize preventing anti-Semitism abroad, said Forman. "We remain the world superpower, and I think we may be sending a message to various parties that we don't want to send. I would have liked to have someone filling that role yesterday," he said. The United States, he added, also has a "particular leverage that it can use in a given situation to work to end anti-Semitism."
Still, Forman doesn't believe that the administration is singling this role out for elimination, but rather it's the casualty of a larger plan to reduce the role of the State Department.
The State Department confirmed to Newsweek that the position is still empty, and did not comment on whether it would be filled. "The position of special envoy to monitor and combat anti-Semitism is currently unfilled, but the Office of International Religious Freedom at the Department of State continues actively to support the mission of that office," said a spokesperson. "Combating anti-Semitism internationally is a priority for this administration. President Trump and Vice President Pence have publicly expressed their deep concern about high levels of anti-Semitism globally."