March Against Sharia Targets Muslims in U.S.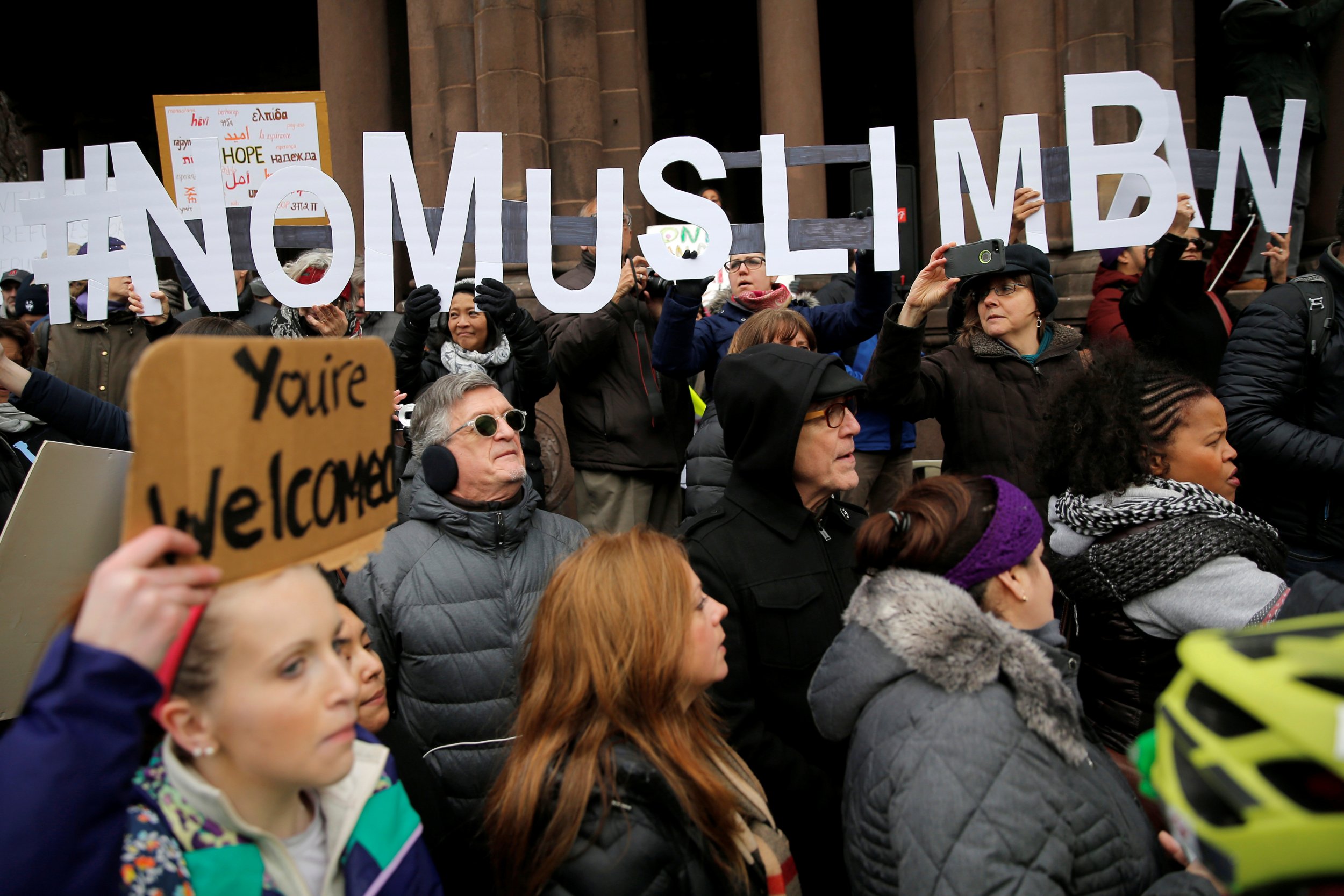 ACT for America founder Brigitte Gabriel says the Islamic law known as Sharia is taking over the land, eclipsing the U.S. Constitution, with radical clerics turning the nation into a modern-day caliphate.
That isn't even remotely true, but the inconvenient fact is unlikely to stop anti-Islamic zealots who disguise their Islamophobia as a humanistic concern about Sharia's infringement on American civic life.
This Saturday, ACT for America is holding March Against Sharia—March for Human Rights events in more than two dozen American cities. "We, at ACT for America, are committed to protecting women and children from Sharia Law," says the group's website, "and its impact on Muslim women and children, including honor killing and Female Genital Mutilation. We must ensure that every woman and child enjoy the protection afforded by the U.S. Constitution."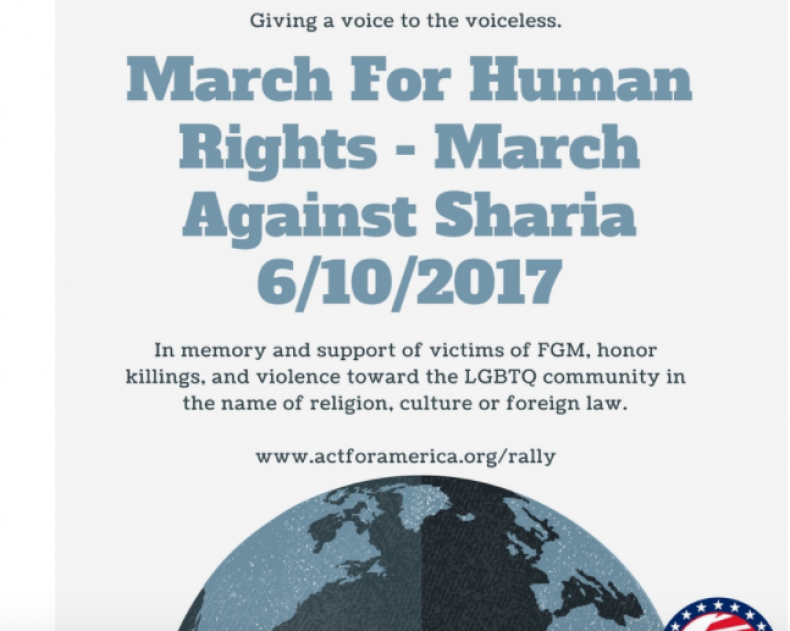 According to the Southern Poverty Law Center, which tracks radical organizations across the United States, ACT for America is "the largest grassroots anti-Muslim group in America, claiming 280,000 members and over 1,000 chapters. The group was founded in 2007 by Gabriel, who is a Lebanese Christian. The following year, it launched Stop Shariah Now, which would presumably 'inform and educate the public about what Shariah is, how it is creeping into American society and compromising our constitutional freedom of speech, press, religion and equality."'
That campaign and related efforts have resulted in anti-Sharia legislation in several states. Those laws, however, are often supported by Republicans who are themselves far more prone to fundamentalism than the Muslims they fear. In a report called "Manufacturing Bigotry," the Institute for Social Policy and Understanding found that "80 percent of the 102 anti-Sharia bills were sponsored or co-sponsored by an overlap legislator, or legislator who sponsored or co-sponsored a restrictive law" targeting undocumented immigrants, women seeking reproductive health options, workers seeking to organize and voter identification.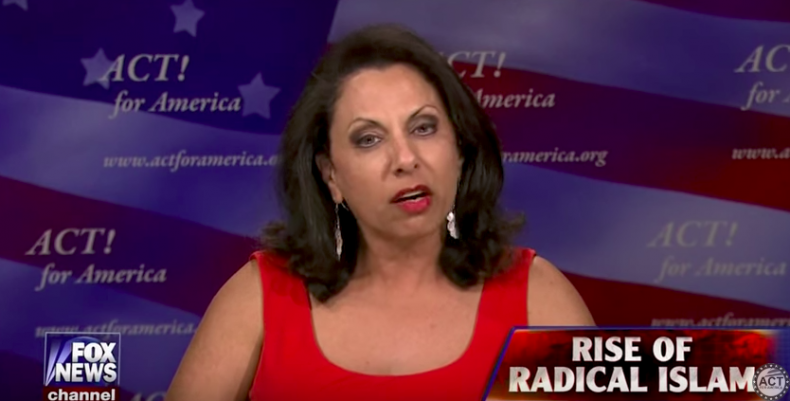 'There is no ability under the Constitution to impose Sharia law," says Heidi Beirich, who directs the SPLC's Intelligence Project. The vast majority of religious adherents, regardless of their faith, understand the American ideal of separation between church and state.
Gabriel turned down requests for comment over email and social media. But last year, speaking at an ACT for America conference, she called her group "the NRA of national security," an apparent reference to the National Rifle Association. During the talk, she suggested that some Syrian refugees are members of the Islamic State. She also lambasted Chobani, a yogurt company that is a popular target of the far-right because it hires refugees.
For all the fearmongering by ACT for America, Sharia creep remains the stuff of right-wing fantasy. It seizes on reports of criminal behavior by American Muslims, including female genital mutilation and honor killings. Both are troubling yet extremely rare. Nor is there any evidence that mainstream Muslims are attempting to foist those fringe practices on the American population at large.
"This is an attempt to make Muslims seem like these insidious, creepy beings whose only role here is to come and steal constitutional rights," says Beirich.