Anti-Suicide Crusader, Australian Model Annalise Braakensiek, Found Dead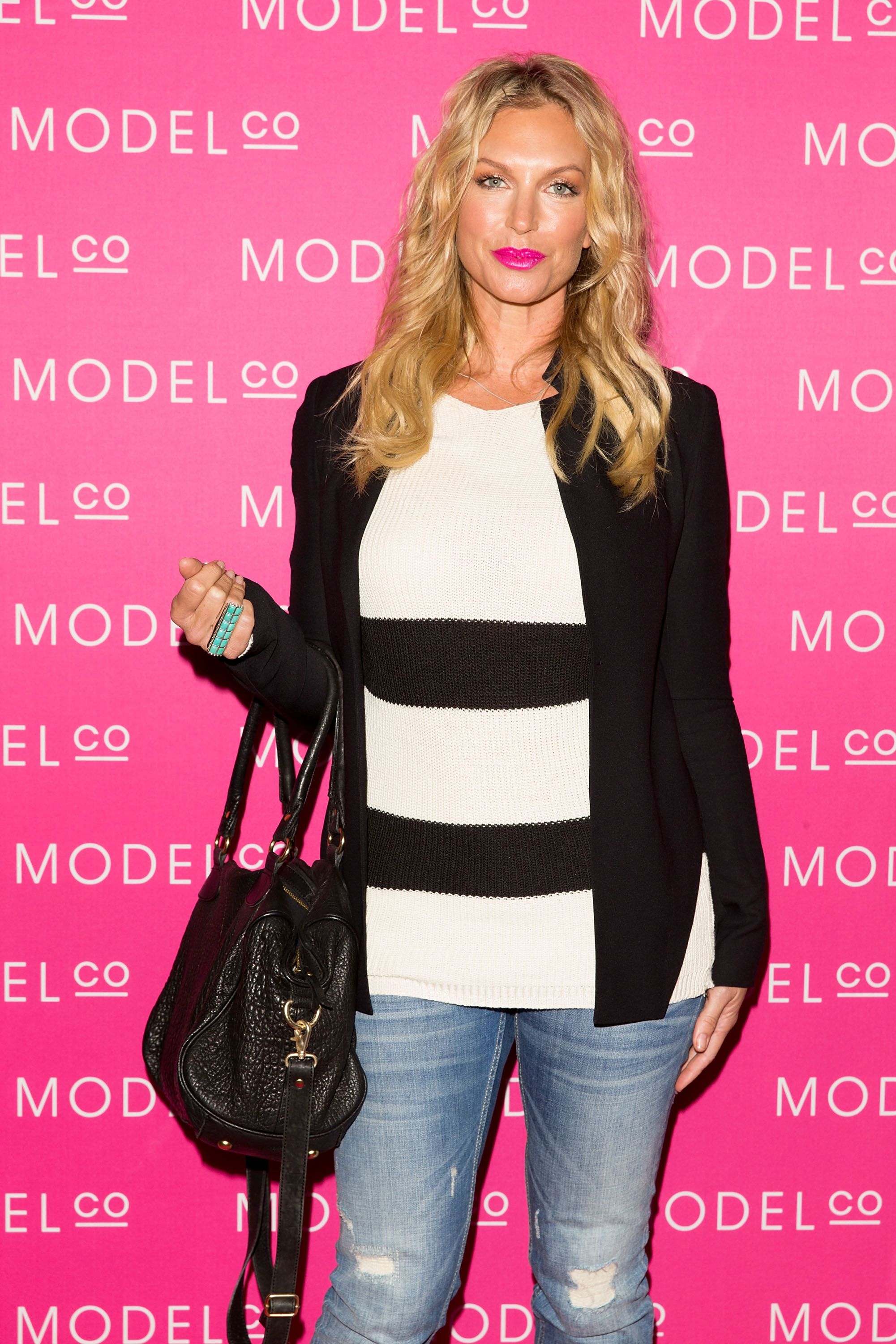 An anti-suicide crusader, Australian model Annalise Braakensiek, has died, according to unofficial police reports and several media outlets.
In Sydney, Australia, police conducting a welfare check found Braakensiek, 46, dead in her home in Potts Point on Sunday afternoon, The Sydney Morning Herald reported.
The cause of death is not yet known, The Guardian reported. Police say there are no suspicious circumstances surrounding Braakensiek, a model, actress, social media star, vegan cook, television presenter and jewelry creator, who had lost many loved ones in a short amount of time.
Braakensiek was an ambassador for RUOK?, a suicide prevention charity in Australia that teaches people how holding meaningful conversations with mates and loved ones can save lives.
She had toured with the RUOK Conversation Convoy across Australia to spread the word about encouraging friends and loved ones to talk about a friend's depression, including asking how he or she is feeling. RUOK? gives real-world tips on how to help those at risk cope.
On December 14, Braakensiek reportedly posted on Instagram that her life was "twisted and upside down," People magazine reported.
"Everything seems to feel twisted and upside down at the moment…. Am I right?!, she wrote next to a photo of herself standing on her head, naked. "Life's challenges have been deep, dark, difficult, demanding and downright scary lately."
Friends who had become concerned about her when she hadn't been in communication requested the welfare check, according to The Sydney Morning Herald.
According to statistics, Australia reportedly averages eight suicides per day.
In 2017, Braakensiek told the Morning Herald that friends not asking friends, or failing to listen ,when someone is suffering from depression is a problem in detecting if someone is at risk of suicide.
At the time, she said that she was "immobilized" by the "dark cloud" of depression and that success did not play a role.
"Very few people asked me 'Was I OK?' And when I did say [I wasn't], they ran," she told the Morning Herald. "I was so shocked by the reaction of so-called friends—the aggression, the lack of support. That's when I really realized the negative stigma with mental illness is rampant. People have that real 'what have you got to be depressed about?'"
In 2017, Braakensiek told the Morning Herald that depression had struck her about 15 years earlier, after the deaths of two loved ones. Her father died from cancer, and only three days later her best friend died.
"Seeing him pass away was the most hideously painful thing because I'd just found him," she recalled. She found her biological father only three years before he died.
Suddenly, she was overwhelmed, depressed and unable to get out of bed in the mornings. She underwent cognitive behavioral therapy, started meditation and focused on rest and exercise.
"I got out of it quickly, all things considered, and was super well for many, many years until two years ago," she said in the 2017 interview.
However, within four months, three more family members died and two friends died by suicide, which sent her into depression all over again.
"It was an incredible amount of grief in a short space of time, which left me incapacitated again," Braakensiek said.
If you have thoughts of suicide, confidential help is available for free at the National Suicide Prevention Lifeline in the U.S. Call 1-800-273-8255. The line is available 24 hours every day. If someone you know appears to be contemplating suicide, visit Bethe1To.com for assistance. In Australia, telephone hotline numbers can be accessed at suicide.org/hotlines/international/australia-suicide-hotlines.html.