Anti-Trump Ad Showing President Shaking Hands With Nixon, Partying With Epstein Targets Senators Planning to Vote for Impeachment Acquittal
As the Senate is set to vote on whether to acquit Donald Trump or remove him from office on Wednesday, a new video issuing a warning against the president has gone viral online.
Titled "Midnight in Washington," the 90-second clip was produced by Oregon-based Eleven Films and released on Tuesday evening. It features remarks from Democratic Representative Adam Schiff, which he made during an impassioned closing speech in the Senate trial of the president. As the words of the congressman from California, who served as one of the House impeachment managers, are played, the video showed a photo of Trump shaking former President Richard Nixon's hand and video of him partying with deceased financier and convicted sex offender Jeffrey Epstein.
"It is midnight in Washington," Schiff said in his Senate floor speech. "The lights are finally going out in the capital after a long day in the impeachment trial of Donald J. Trump."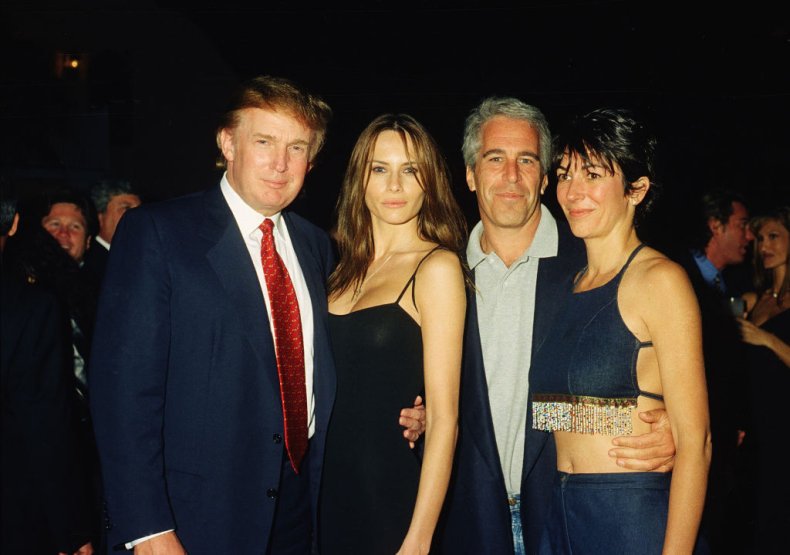 "We can't trust this president to do the right thing, not for one minute, not for one election, not for the sake of our country," he argued.
Schiff warned senators that a vote to acquit would tie their names to Trump "with a chord of steel and for all of history."
"He has betrayed our national security, and he will do so again. He has compromised our elections, and he will do so again," he said. "You will not change him. You cannot constrain him. He is who he is."
The video also featured clips of Trump shaking hands with Russian President Vladimir Putin, North Korea's Kim Jong Un and Ukraine President Volodymyr Zelenskiy. The text flashing on the screen between the clips read "remember your oath," "abuse of power" and "obstruction of congress," highlighting the impeachment charges against the president.
"Do you remember America?" the closing frame of the video asked.
As of the time of writing, the video had about 2.5 million views on Twitter and more than 10,000 on YouTube. Many social media users began retweeting the clips, sharing their opinions.
"Stop what your doing and watch this," actress Alyssa Milano tweeted.
Former Democratic Representative Beto O'Rourke of Texas wrote: "If you can't spare 26 minutes to watch the closing arguments from @RepAdamSchiff in @realDonaldTrump 's impeachment trial - take 1:26 to watch this."
"This is really well done. Worth the 90 seconds," Supreme Court lawyer Neal Katyal wrote.
Actress and comedian Lisa Ann Walter tweeted that she was "both motivated and devastated" by the video.
Tweeting the video out after Trump's State of the Union address, NBC News and MSNBC legal analyst Maya Wiley posted: "This is what to watch now after #SOTU."
The Senate is widely expected to vote to acquit Trump on Wednesday. When Democrats in the House of Representatives first launched the impeachment inquiry back in September, most analysts predicted that the process would not lead to the president's removal. Such a measure would require a two-thirds majority vote in the Senate, which is currently controlled by Republicans.
Under the legislative chamber's current make up, at least 20 GOP lawmakers would be required to join all of their 45 Democratic colleagues and two independents to successfully convict the president.