College Football Fans in Atlanta Will Give Donald Trump a 'Proper Southern Welcome' and Take a Knee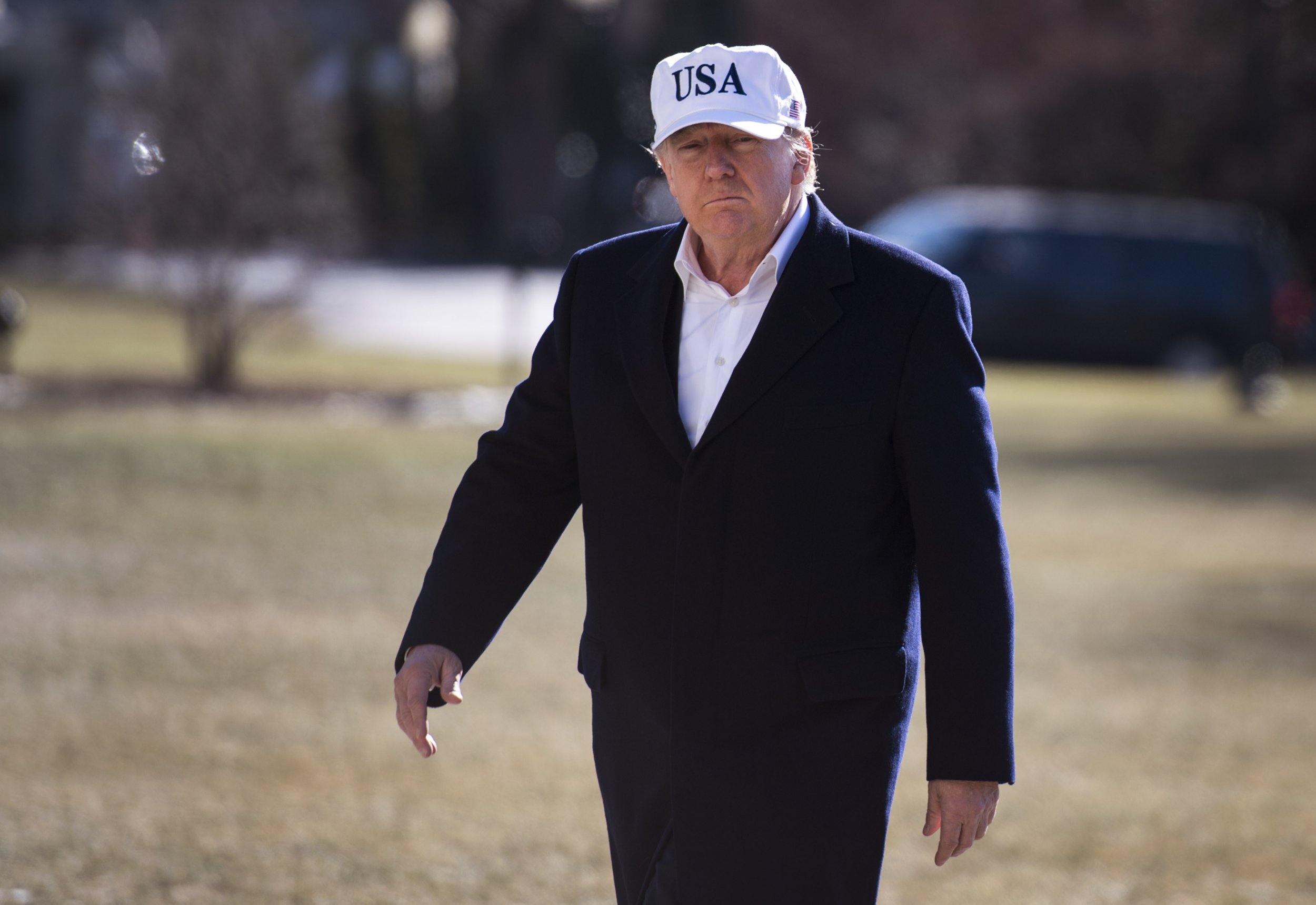 President Donald Trump is set to receive a frosty welcome in Atlanta if he arrives as expected for a VIP seat at college football's biggest game, with protesters set to "take a knee" and don white to mock the "snowflake" title often bestowed upon his critics.
The NAACP says it expects several groups to be protesting outside the College Football Playoff Championship game between Georgia and Alabama.
"Trump has made a terrible decision and is disrupting [the game] with his presence," the NAACP's Atlanta chapter said in a Facebook post on Sunday.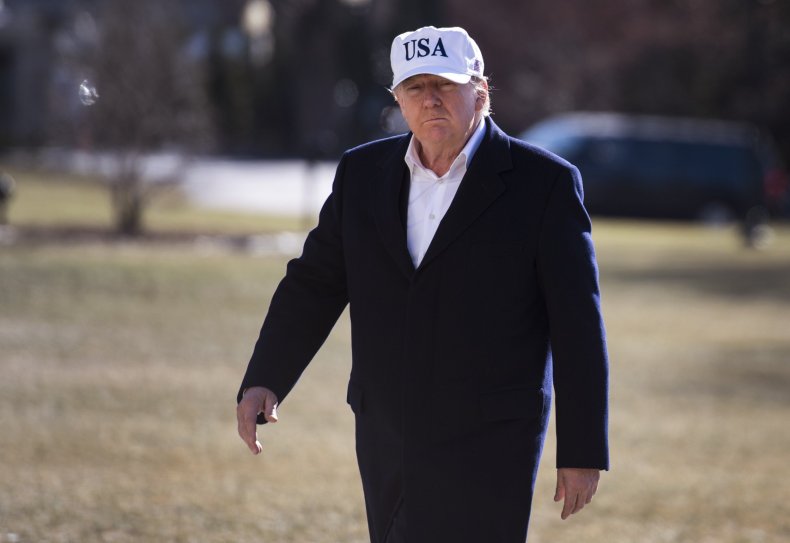 "We respect those who choose to [protest], and we fully expect some groups who will be protesting outside the game."
The association advised: "If you are lucky enough to attend the game, we encourage you to bring a white towel to wave simulating a blizzard while the president is in the packed stadium. Trump supporters mockingly call the opposition snowflakes, but when we come together we create a mighty storm."
It also hinted that it would be announcing "additional plans" and said, "We urge you to pay particular attention to our Twitter feed during the game."
Trump, who expected to be among the 72,000 people attending the game, according to multiple reports, angered residents across Atlanta a week before assuming the presidency last year after he insulted the Georgian city on Twitter in response to Congressman John Lewis's decision to skip his inauguration.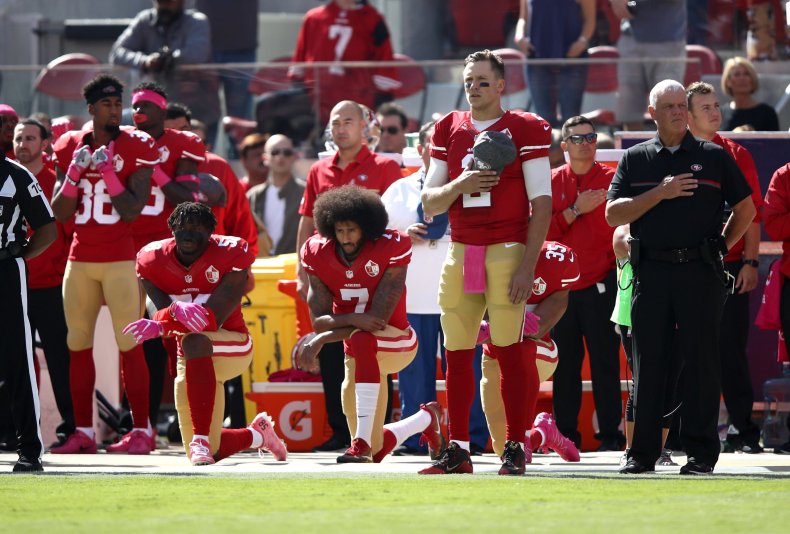 The Democratic U.S. representative, a celebrated civil rights activist who played a crucial role in leading the 1963 March on Washington, had said he would be skipping the inauguration after allegations of Russia meddling in the presidential election made him question whether Trump could be considered a "legitimate president."
Trump responded by tweeting: "Congressman John Lewis should spend more time on fixing and helping his district, which is in horrible shape and falling apart (not to mention crime infested) rather than falsely complaining about the election results."
Lewis's 5th District seat encompasses most of the city of Atlanta, including the downtown area where Monday's game is set to take place, at the new $1.5 billion Mercedes-Benz Stadium.
And it seems the congressman's supporters have not forgotten Trump's comments, with many planning to turn up at the game to protest the president's visit.
"It was very personal because we live here and we love it," resident Stephanie Langer told ABC News.
"I guess it's just ironic that he's coming here," she said. "I guess things must have improved."
"We don't want you in Atlanta," a protester wrote on Twitter, calling on the College Football Association to intervene.
"The protest will be real. You're nothing but a distraction that's looking for attention and since I have your attention. I would like to say, screw you... Fake President. Please don't allow this college football."
Protest organizer Stacey Hopkins called on residents to show up in full force to demonstrate outside the game.
"So, you say you want to resist, #Atlanta? Here's your chance," Hopkins wrote. "Greet Trump. Circle the stadium before the game and silently #TakeAKnee with your fist in the air and give him a proper southern welcome to the city."
She emphasized that the protest will be "silent and non-violent" and asked people to show up at 6:07 p.m., to represent Colin Kaepernick's jersey number, 7, and take a knee for at least one minute.
Kaepernick made headlines over his decision to kneel during the U.S. national anthem at the 49ers' final 2016 preseason game on September 1, 2016, to protest police brutality and racial inequality in America. The player had sat down during the anthem in previous games.
The move attracted both widespread support and the ire of critics, with the most outspoken detractor being the president himself.
Trump has repeatedly rebuked Kaepernick and fellow NFL players who have followed his lead in taking a knee during the anthem, which is meant to signal respect to former and current U.S. military members, while refusing to stand for "The Star-Spangled Banner."
In September, the president called on NFL owners to fire players who kneel during the national anthem and encouraged fans to walk out on games where players protested.
This will be Trump's second visit to Atlanta since his remarks last January. In April, he gave an address at the National Rifle Association's annual convention, which was held in downtown Atlanta, not far from the football stadium.
A protest rally, which Lewis spoke at, was held outside the convention, calling for stricter gun control measures.
While Atlanta leans left, both Georgia and Alabama are considered "Trump Country," states that showed strong support for the president in the 2016 election.