Anti-Trump Republican Michael Wood Endorsed for House Seat by Texas' Biggest Newspaper
Michael Wood, an anti–Donald Trump Republican who is running in a special election in Texas, was just endorsed by the state's biggest newspaper.
The Dallas Morning News Monday recommended Wood to represent the 6th Congressional District. The endorsement comes amid a Republican primary that currently has more than 20 candidates. The contest is set for May 1.
"Given the crowded field, it is unlikely that a candidate will tally over 50% of the vote in this open contest, meaning that the top two finishers will advance to a runoff," the editorial board wrote in an op-ed.
It continued, "Nonetheless, our nod in this race goes to Michael Wood, 34, a Fort Worth businessman and military veteran who we think embodies key conservative principles of limited government, low taxes, reducing debt, reforming entitlement programs, religious liberty, free trade (including a tough stance of China's abuses), and support of Second Amendment rights."
Texas's 6th Congressional District had re-elected Representative Ron Wright, a Republican, in the November general election but Wright died three months later, after having contracted COVID-19.
Wood announced his candidacy on March 1. In his first campaign video, Wood warned that the GOP must not become "a cult of personality" and specifically blamed former President Donald Trump for Republican election losses in the 2020 cycle.
Wood said that he couldn't bring himself to vote for Trump in 2016 because he viewed him as "unfit to be the commander-in-chief." But he did support him in the 2020 race, stating he was "a better president than I expected, especially on judges, deregulation, and Israel."
"He no longer deserves that support though," Wood's campaign website reads. "His actions since Election Day have been appalling, and he bears direct responsibility for the attack on the Capitol on January 6, 2021. This man has forfeited his right to ever lead my party again and for the country's sake, patriotic Republicans must stand-up and say to the world: 'Donald Trump no longer represents us.'"
Representative Adam Kinzinger, an Illinois Republican who is leading the charge against the Trump wing of the party's caucus with his newly created "country first" political action committee, celebrated the Dallas newspaper's endorsement of Wood.
"Congratulations! Americans deserve serious conversations about real issues... that is what @COUNTRY_F1RST and @michaelwoodtx are all about," Kinzinger posted on Twitter.
According to Politico, Kinzinger's PAC has given $100,000 so far to congressional candidates—including Wood.
The Dallas Morning News said in its editorial Monday that while it doesn't "see eye to eye with Wood on all points, including some aspects of his immigration stance, but think Wood represents a bridge to the GOP regaining its focus," the newspaper wrote, adding that Wood "could help the party find its core conservative principles."
Wood wrote to Newsweek that the endorsement "was a great milestone in our campaign."
"In a crowded field filled with so many experienced politicians, our biggest obstacle has been name ID. The editorial has already significantly increased our visibility and we're seeing those results in our fundraising," Wood said. "It also sent a strong statement because it was the only endorsement in a 'jungle primary' contest—the board felt I was the best candidate to represent the 6th District regardless of party. I'm very thankful for the endorsement, and I'm excited for the boost its given my campaign as we enter into the home stretch."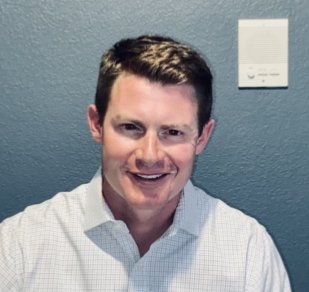 Michael Wood is a Republican running for the House of Representatives in Texas's 6th Congressional District. On Monday, Wood received an endorsement from the state's largest newspaper.
Michael Wood for Congres