Declaration of Independence: NPR Tweets Prompt Trump Opponents Into Talk of Revolution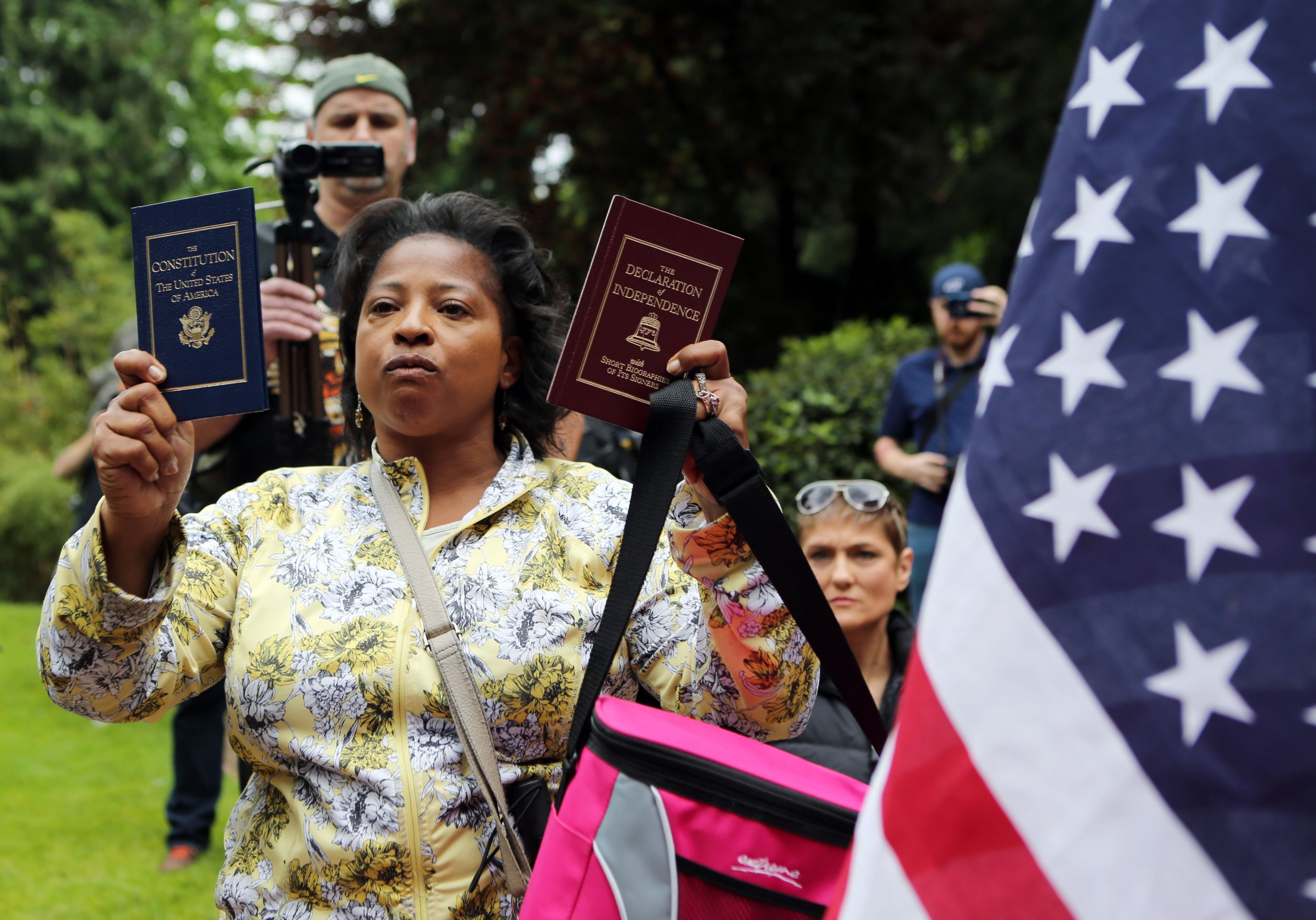 National Public Radio (NPR) was just following tradition when it started tweeting the Declaration of Independence on July 4, but little did the station know it was stirring up revolutionary sentiment.
On the first Independence Day of the Donald Trump presidency, the declaration's fiery language of revolt against tyranny inflamed the spirit of those who see in Trump a worrying autocrat.
For the past 29 years, NPR has read out the historic document that formally announced the sovereignty of the United States of America in 1776, breaking away from the colonial control of the British Empire ruled by King George III, in a special Morning Edition programme. NPR also tweeted the document's text in a string of more than 100 tweets.
Read line by line, the text appeared to reference more than once the current political climate in the country. "A Prince whose character is thus marked by every act which may define a Tyrant, is unfit to be the ruler of a free people," the 241-year-old Declaration of Independence read at one point, the most retweeted line of the NPR thread.
"Oh my. Who does this sound like?" one social media user replied. Others tagged Trump's account @realdonaldtrump in the tweet: "Does this not sound like someone we know, @realDonaldTrump?" one reply read.
Read more: Trump's White House does not speak Spanish, but the immigration and customs enforcement agency does
Another of the more popular lines called for an outright uprising against tyrannical power: "It is the Right of the People to alter or to abolish it, and to institute new Government". Some were ready to take the Declaration of Independence to the letter. "This lays the groundwork for a political coup on Trump. It is the right of the ppl to establish a new govt if necessary... it's necessary," one person wrote in response to the tweet.
One Trump supporter did not take the suggestion lightly. " So, NPR is calling for revolution. Interesting way to condone the violence while trying to sound 'patriotic'. Your implications are clear," he wrote.
After being alerted to the misunderstanding, he apologized for the tweet. "Okay, okay... I screwed up with NPR. I jumped the gun and tweeted when I should have waited for them to finish. I offer my apologies" he wrote, referring to his tweet as "VERY dumb".
Another Trump supporter thought instead it was mission accomplished: "That's what we did in voting President Trump in! The people spoke! Our Govt is broke but we have some onto fix it, instead of give it away!" he wrote.
"Yeah, but when the 68 million people who didn't vote for him rise up, you are going to have a hissy fit," another social media user responded, highlighting the polarization between the supporters and the detractors of the president, whose popularity ratings have plummeted to 37 percent.