Anti-Vaccination Protesters in Georgia Shut Down Vaccine Clinic, Harass Health Workers
A vaccination clinic in Georgia was shut down after anti-vaccination protesters harassed health care workers who were administering COVID-19 shots over the weekend, according to Georgia's top health official.
Kathleen Toomey, the commissioner of the Georgia Department of Public Health, said she recently learned some health care workers helping to vaccinate members of the public against the virus have received threats and harassing emails. A mobile vaccination event held last weekend was forced to shutter after protesters aimed threats at the on-site workers, she said.
"This is wrong. This is absolutely wrong," Toomey said. "These people are giving their lives to help others and to help us in the state."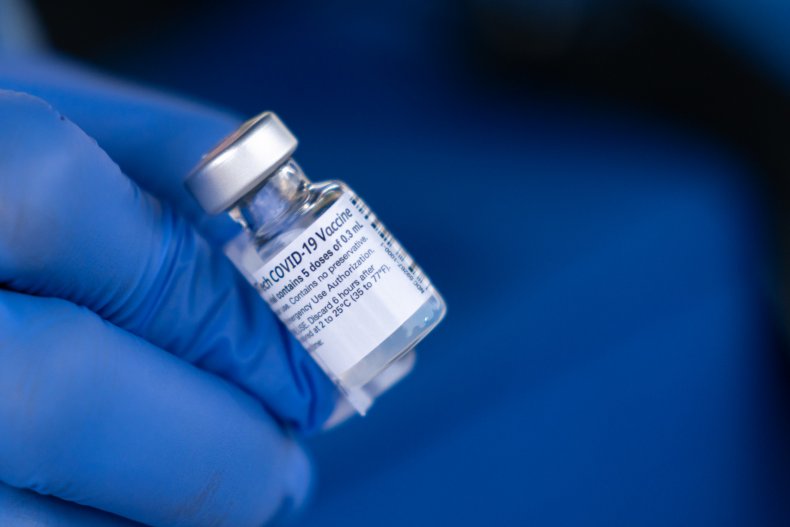 The people of Georgia "can do better," she added.
"We should be thanking these individuals for trying to get life-saving vaccines to our state," Toomey said.
After Toomey shared news of the vaccination clinic's unexpected closure, Georgia Governor Brian Kemp spoke briefly about the early days of the pandemic and recalled how some people donated meals and other items to health care workers to show appreciation for their work.
"That's what we should continue to do," Kemp said. "We need to unite in these tough times, not be divided."
Toomey did not specify during the news conference where the mobile vaccination clinic was located, but Nancy Nydam, a spokesperson for Toomey's office, told The Atlanta Journal-Constitution that it was operating in northern Georgia when protesters arrived and began verbally harassing the health care workers who were there.
"Aside from feeling threatened themselves, staff realized no one would want to come to that location for a vaccination under those circumstances, so they packed up and left," Nydam told the paper.
Nydam told Newsweek the mobile clinic's specific location would not be released due to concerns that doing so "may only make the situation worse."
There are several other vaccination clinics in Georgia at which health care workers have been "harassed, yelled at, threatened and demeaned by some of the very members of the public they were trying to help," Nydam added.
The mobile vaccine clinic's forced closure came as the virus' Delta variant continued spreading throughout the state. Toomey said Monday the Delta variant comprised "virtually 100 percent" of new COVID-19 infections in Georgia.
"This is indeed a Delta surge," Toomey said. She warned that the state is nearing its worst point in terms of new infections and hospitalizations since the winter virus surge in January.
The bulk of virus-related hospitalizations and deaths were reported among individuals who had yet to get vaccinated against the virus, according to Toomey. "Our deaths and hospitalizations continue to be largely among unvaccinated individuals—I can't say that enough," she said.
As of Tuesday afternoon, health officials in Georgia reported more than 1,091,000 virus infections since the start of the pandemic. An estimated 43 percent of Georgia residents have been fully vaccinated against COVID-19 and 51 percent had received at least one dose by Tuesday, according to state data.
Updated 8/31 at 6:54 p.m. ET: This article has been updated with comments from Nancy Nydam with the Georgia Department of Public Health.