Dr. John Witcher, the founder of a group of physicians who are against vaccine mandates, recently said he was fired from the Baptist Memorial Hospital in Yazoo City, Mississippi after he treated COVID-19 patients with Ivermectin.
In a video shared to Telegram on Monday, Witcher said hospital officials asked him to leave his post in the emergency room after he took three patients off of remdesivir—a COVID-19 medication approved by the FDA—and replaced it with ivermectin—an anti-parasite medication that has not been approved for the treatment of COVID-19 by the FDA.
"I was aware I was going against the hospital policy on ivermectin but still felt like, as the treating physician of these patients, that I had that option," Witcher said in the video, reviewed by the Sun Herald newspaper.
In a statement sent to Newsweek, Baptist Health confirmed that Witcher is no longer working at the hospital, adding that Witcher was not an employee of the health system, but rather an independent physician on contract with the hospital.
"Dr. Jonathan Witcher no longer practices medicine as an independent physician at Baptist Memorial Hospital-Yazoo," a Baptist Health spokesperson wrote.
"Baptist Memorial hospitals follow the standards of care recommended by the scientific community and our medical team in the prevention and treatment of COVID-19," the hospital added. "These include the COVID-19 vaccine and monoclonal antibody treatment, which have proven to be safe and effective in severely reducing illness from the virus and saving countless lives."
In the online video, Witcher said he's "concerned" that the patients were put back on remdesivir, adding that "I would like to have access to those patients."
Previously, Witcher's medical license was revoked after the Mississippi Board of Medical Licensure opened up an investigation into over a decade of misconduct and concluded that the doctor was a "danger to society," according to the Herald.
Witcher said he decided to switch his COVID-19 patients onto ivermectin after discussing so with his colleagues.
The physician is the head of the Mississippi Against Mandates, a small group of nine doctors who are against vaccine mandates for hospital employees and who have been known to circulate vaccine misinformation and rally against mandates.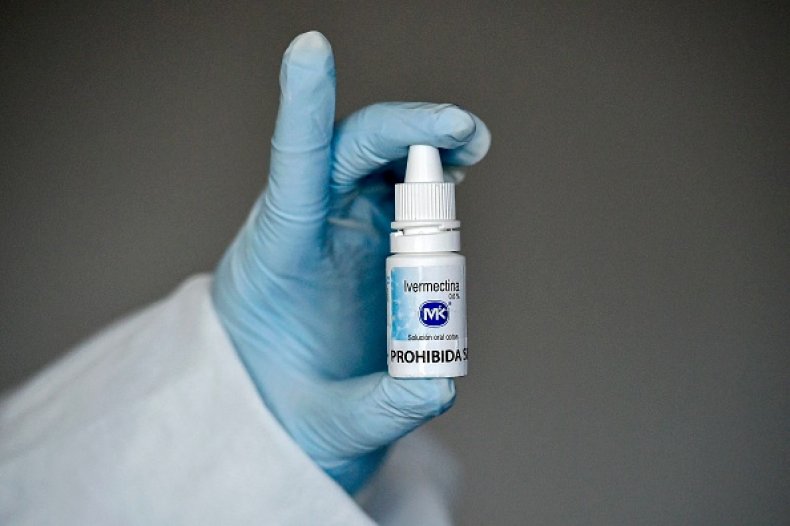 In a video posted to YouTube, Witcher said that his group was against vaccine mandates, which "sham[e] people, like myself, that don't want to be vaccinated. It's ostracizing us."
"They're saying that the solution to our COVID pandemic is that everybody needs to get vaccinated. This is a belief they may have, but this is not fact," he said.
Federal and state health officials have continued to tout vaccinations as the strongest defense to COVID-19 and say available data indicates that vaccines are effective at preventing severe illness.
Earlier this week, after announcing Mississippi reported its first case of the Omicron variant, the state's top medical officer, Dr. Thomas Dobbs said, "Vaccines remain the best public health measure to protect people from COVID-19, slow the transmission rate, and reduce the likelihood of new variants emerging."
"COVID-19 vaccines are highly effective at preventing severe illness, hospitalizations, and death," Dobbs said.
Mississippi's vaccination rates are significantly lower than national figures.
As of Wednesday, less than half of the state's population is fully vaccinated. Comparably, 60 percent of the country's population is fully vaccinated.
Over the course of the pandemic, the virus has claimed more than 10,000 lives in Mississippi.
Update 12/08/21 5:00 p.m. ET: This story was updated with a comment from Baptist Health.