Anti-vaccine Italian Government Sacks Entire Health Expert Board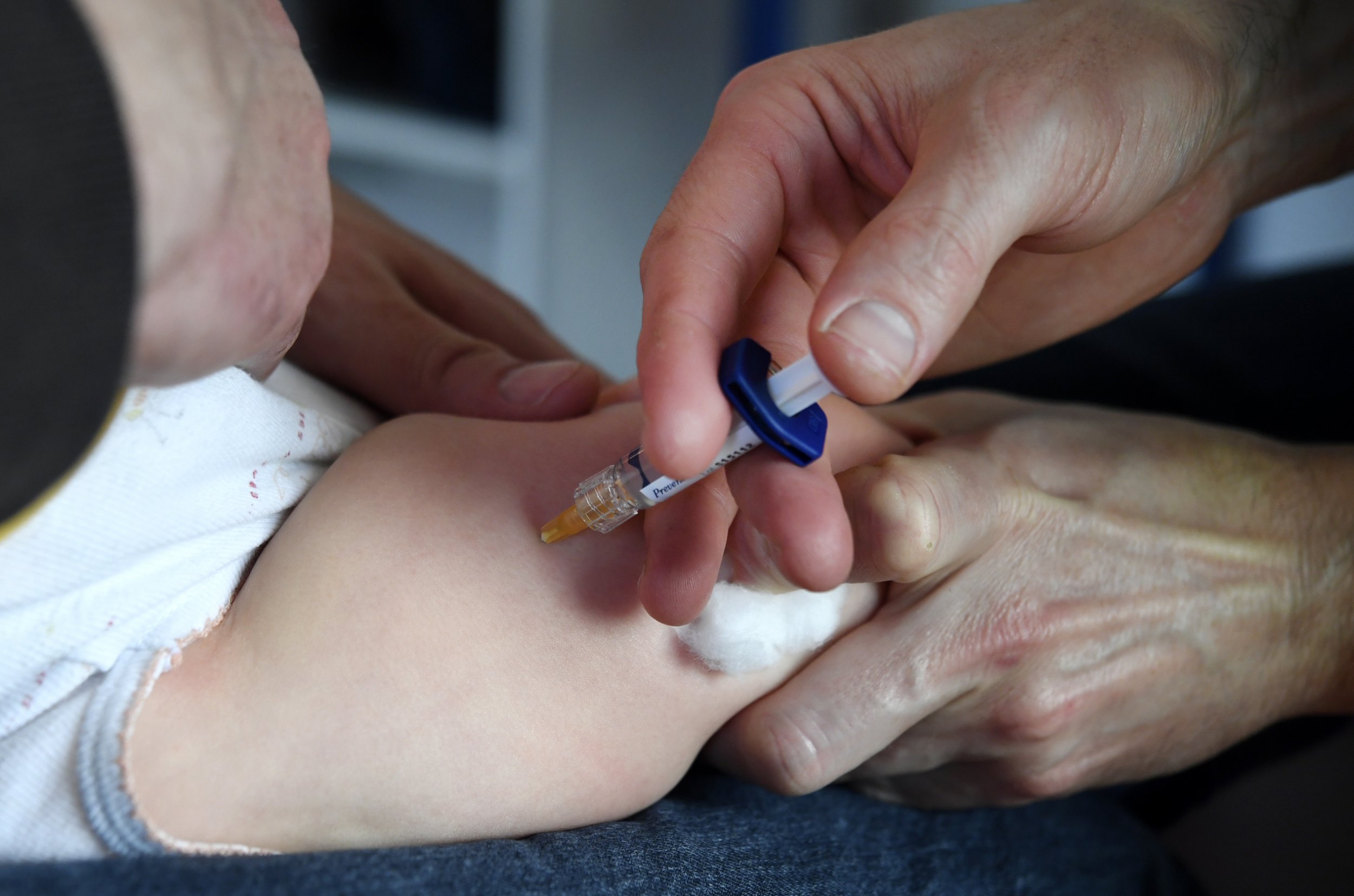 The vaccine-skeptic Italian government has sacked every member of the country's health advisory board, raising fears that the populist administration will sideline accepted science and inflict long-lasting damage on public health.
Health minister Giulia Grillo removed all 30 members of the Higher Health Council Monday, arguing it is time to "give space to the new," The Guardian reported.
Read More…Who Are Italy's Five Star Movement? Populist Party Could Be Biggest After Elections​
The council is the country's most prominent body of technical-scientific experts, who advise the government on health policy.
Grillo is a member of the Five Star Movement (MS5)—the senior party in Italy's ruling coalition, which has previously supported unproven cures for cancer and promised to overturn laws making vaccines mandatory for children.
Explaining her decision, Grillo wrote on Facebook, "We are the #governmentofchange and, as I have already done with the appointments of the various organs and committees of the ministry, I have chosen to open the door to other deserving personalities."
Among those removed from their posts is former council president, Roberta Siliquini, who also serves as the head of the school of hygiene and preventive medicine at the University of Turin.
Siliquini told The Guardian: "We are worried about why they have decided to remove people who were selected due to their experience and competencies at the highest level." She added, "We are also worried about who will make up the next council and especially if the nominations are politically motivated."
The members of the board usually serve three-year terms, and it is unusual for them to be cut short, especially with such little explanation. Grillo wrote that some members "could be reappointed," but "not the leaders…who must have the trust of and be in full harmony with the minister in charge."
Siliquini said she had never met Grillo since the new minister was appointed six months ago. "We're the organisation that helps them, from a scientific and technical point of view, to make decisions on policy," Siliquini explained. "But she never asked us anything during these six months, which was probably a strong signal."
MS5 came to power earlier this year on a wave of anti-establishment sentiment, allying with the far-right Lega Nord party to lead an unlikely populist coalition. The party's health care policy has prompted concern by seemingly dismissing swathes of accepted science and instead embracing conspiracy theories and fraudulent medicine.
MS5 has previously lent support to a controversial stem-cell therapy—known as Stamina—promoted by psychologist Davide Vannoni, who claimed it could perform miracles and cure diseases including cancer. Experts since claim to have proven the therapy is a scam.
Current Prime Minister Giuseppe Conte also has links to the scam, having represented a the family of a girl with a degenerative disease in 2013, calling on the government to allow her access to Stamina treatment.
MS5—then still a burgeoning force—seized on the debate to accuse the establishment of withholding new medical treatments from ordinary citizens, despite having no evidence that the method even worked.
The party's vaccine-skepticism has also been well-publicized. During this year's election campaign, MS5 promised to reform a law that made 10 vaccines mandatory and required a doctor's note to confirm the injections. In June, Grillo said parents could "self-certify" that their children had been vaccinated and waved the requirement for doctor confirmation.
This caused chaos when the new school year began in September, with thousands of children with compromised immune systems forced to stay at home for fear that classmates had not been vaccinated against potentially deadly diseases.
But a fresh measles epidemic has forced the government into a U-turn. Authorities have now said the vaccines obligation will remain in place and have called for 800,000 infants, children and young adults to be injected against the virus, The Telegraph noted.