An Italian anti-vaccine speaker has expressed remorse about his actions after he discovered that a follower of his, who died of COVID-19, had videos on his cellphone of speeches that he had made.
Pasquale Bacco is a doctor who was a prominent anti-vaccine activist in Italy, taking part in numerous rallies and speaking events.
But now, Bacco, who has more than 7,000 followers on Facebook, said he was a believer in the effectiveness of vaccines in an interview with Italian daily newspaper Corriere della Sera.
When asked by the interviewer what changed his mind, Bacco talked about an incident in which he saw a 29-year-old man die from COVID.
"He had on his mobile the videos of my rallies at the demonstrations of the unvaccinated. The family told me that he was a fan of mine," Bacco said.
"They didn't tell me with anger, on the contrary, and this hurt me even more. I feel like that death was my fault. And the thing still bothers me today. For me it was not a creed. When I saw the reality with my own eyes, I realized that I was wrong."
The interviewer then asked Bacco whether he felt guilty about his actions.
"I think that those of us who went up on those stages have some deaths on our conscience. All of us anti-vaccine activists have been great cowards. We went to the squares and when we spoke we knew that people wanted to hear shocking things. So, you provoke more and more."
"We were really big bastards, I don't hide it, that's the truth. For this I have asked for forgiveness from everyone, but that forgiveness is useless."
Bacco said he spoke at around 300 anti-vaccine protests and was the only young doctor with experience among the speakers.
"What I said was pure gold for people who are afraid and looking for certainty. You don't realize [you are losing your rationality.] You lose your mind while being a rational person. At that moment a dangerous process takes place. That anti-vax is a faith and you become a god."
"You enter absolute madness. The anti-vaxxers are people who are very afraid and find security in you."
Bacco said he is now trying to "remedy" his mistakes.
"I speak, I reveal the background. I try to make people open their eyes. I got vaccinated, I am suspended from the medical order for six months and I have not appealed because I feel I was wrong and I accept it. Being an anti-vaxxer can be a business and opportunity turns a man into a thief."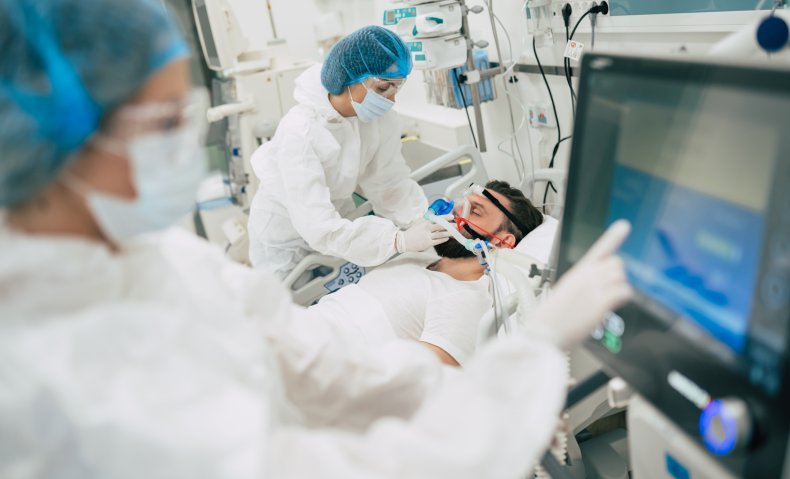 Uncommon Knowledge
Newsweek is committed to challenging conventional wisdom and finding connections in the search for common ground.
Newsweek is committed to challenging conventional wisdom and finding connections in the search for common ground.
About the writer
Aristos is a Newsweek science reporter with the London, U.K., bureau. He reports on science and health topics, including; animal, mental health, and psychology-related stories. Aristos joined Newsweek in 2018 from IBTimes UK and had previously worked at The World Weekly. He is a graduate of the University of Nottingham and City University, London. Languages: English. You can get in touch with Aristos by emailing a.georgiou@newsweek.com.