Over 20 Anti-Valentine's Day Movies To Watch on Netflix, Prime and More
Romantic comedies may seem like the obvious choice for a Valentine's Day movie night but, let's face it, some of us are just not in the mindset for a cheesy, charming watch.
Thankfully, streaming platforms like Netflix, Prime Video, Hulu and more have an abundance of titles to choose from.
Valentine's Day takes place on February 14 every year and, though the exact origins of the day are unclear, the celebration is thought to trace back to St. Valentine, a Christian martyr who was imprisoned for a transgression back in 5th century A.D.
Nowadays, Valentine's Day sees people worldwide celebrate love in all forms by exchanging gifts, words and other expressions of love and affection for each other.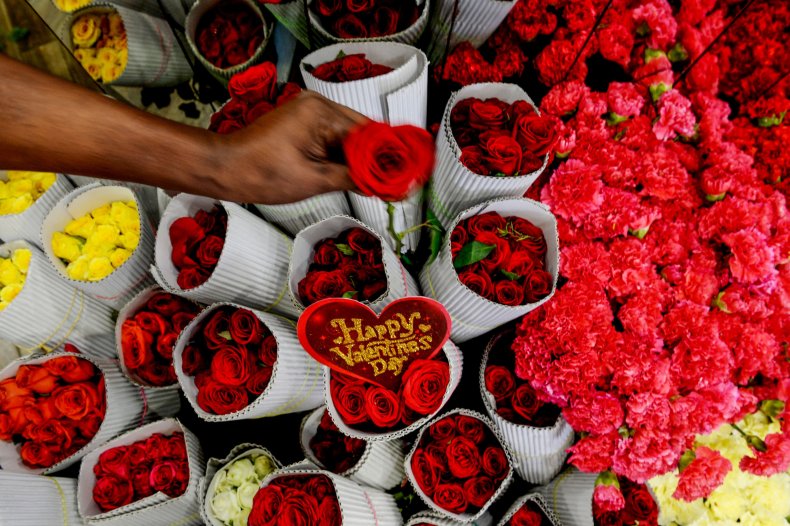 Naturally, the holiday can be pretty divisive as not everybody wants to celebrate the occasion every year—whether they're in a relationship or not—and this has sparked a wave of "anti-Valentine's Day" sentiment.
So, if you are keen to mark Valentine's Day by curling up on the couch with a good movie but aren't the mood for a lovey-dovey watch, Newsweek has a list of over 20 films perfect for an anti-Valentine's Day evening.
Anti-Valentine's Day Movies
Thriller/ Horror Movies
It Follows - Netflix
Maika Monroe fronts 2014 horror It Follows, which tells the story of Jay, a teenage girl who sleeps with her boyfriend for the first time and she discovers that she has become the latest recipient of a fatal curse that is passed from victim to victim via sexual intercourse.
Gone Girl - Netflix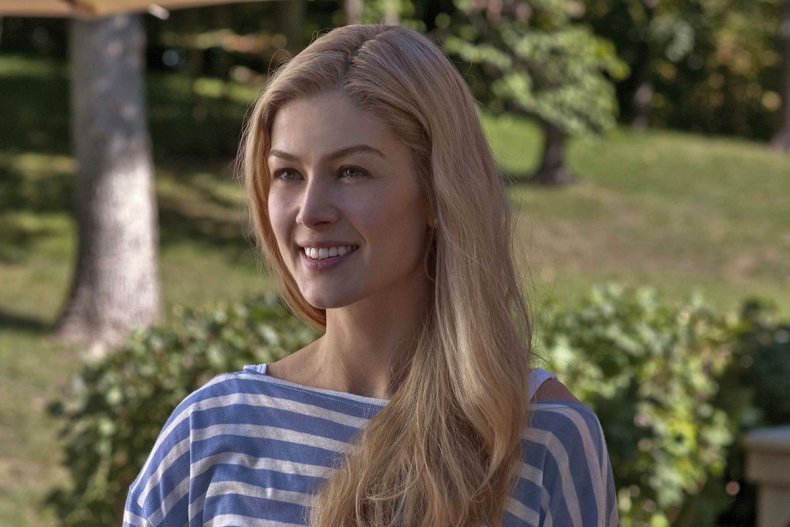 Also from 2014 is Gone Girl, David Fincher's adaptation of Gillian Flynn's hit novel of the same name. The psychological thriller follows the story of Nick, played by Ben Affleck, whose wife Amy, played by Rosamund Pike, goes missing.
Fatal Attraction - Paramount+
Fatal Attraction was released in 1987 but its cultural impact is still felt today. Michael Douglas played Dan Gallagher, a married lawyer whose one night stand with his colleague Alex, played by Glenn Close, turns dangerous when she gets obsessed with him and tries to sabotage his life.
Valentine - AppleTV
Perfectly on the nose for February 14, slasher Valentine boasts an all-star cast, including David Boreanaz, Denise Richards, Katherine Heigl, Jessica Capshaw and Marley Shelton. The 2001 film tells the story of a group of friends who are terrorized by a killer wearing a Cupid mask.
Revenge Movies
Do Revenge - Netflix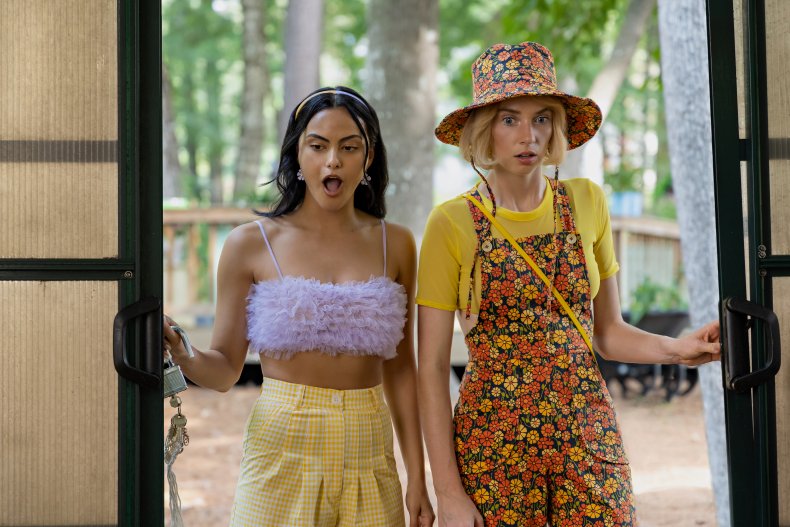 Riverdale's Camila Mendes and Stranger Things' Maya Hawke take the lead in Do Revenge, which, as well being a perfect revenge film, references classics like Heathers and Cruel Intentions. The story follows two teenage girls who vow to take out each other's bullies and even features an appearance from teen movie queen Sarah Michelle Gellar.
John Tucker Must Die - Hulu
John Tucker Must Die tells the story of three teenage girls (played by Ashanti, Sophia Bush and Arielle Kebbel) who recruit the shy and unpopular Kate (played by Brittany Snow) to break the heart of school basketball star John Tucker (Jesse Metcalfe) after learning he has been secretly dating all three of them at the same time.
The First Wives Club - Hulu
With Bette Midler, Goldie Hawn and Diane Keaton in the lead roles, you can't go wrong with The First Wives Club. The trio stars as three wives who are dumped by their respective husbands for younger models, and set out to seek their revenge against them.
Legally Blonde - Prime Video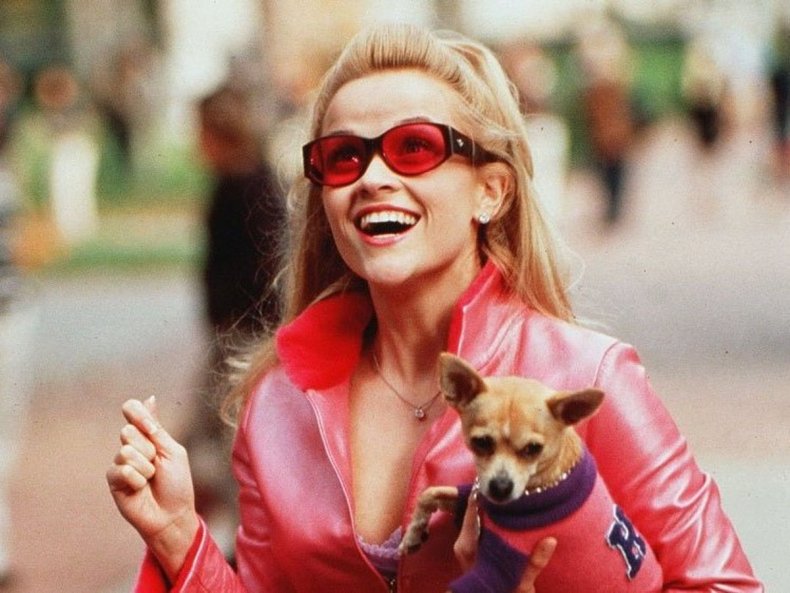 The iconic Legally Blonde is returning for a third installment in the near future but the original film is always worth a rewatch. It may not technically be a revenge film but the protagonist arguably gets revenge on all her adversaries in the end. Reese Witherspoon stars as Elle Woods, the sorority queen who enrolls in Harvard Law School to prove to her ex-boyfriend that she can be the kind of woman he can marry. She, of course, winds up learning a lot more than her professors can teach her, and let's not forget Jennifer Coolidge's notable role as Elle's new friend, Paulette.
Movies About Friendship
Girls Trip - Netflix
The 2017 comedy Girls Trip stars Regina Hall, Queen Latifah, Tiffany Haddish and Jada Pinkett Smith. The movie follows a group of friends as they set out on a trip to New Orleans, where character Ryan, played by Hall, is speaking at the annual Essence Festival. Hilarity, and chaos, ensues and Girls Trip features more than one unforgettable scene.
Superbad - Netflix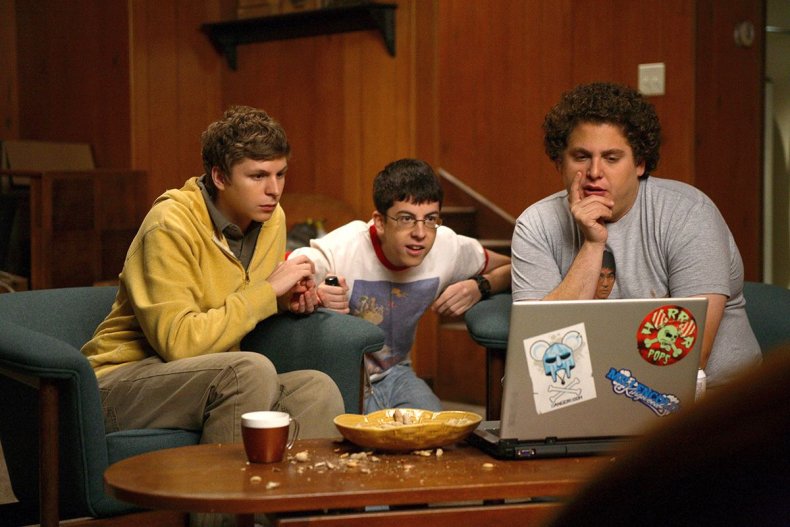 Teen comedy Superbad was released back in 2007 but is still just as hilarious today. The movie tells the story of two high school boys who want to enjoy their lives to the fullest before they go to different colleges, and features Jonah Hill, Michael Cera, Emma Stone, Christopher Mintz-Plasse, and plenty more comedic talents.
Wine Country - Netflix
Wine Country is Parks and Recreation star Amy Poehler's directorial debut and features her real-life friends Maya Rudolph, Rachel Dratch, Ana Gasteyer, Paula Pell, Tina Fey and Emily Spivey. The movie is inspired by a real-life trip the cast members and real-life friends took.
Other good choices for a cozy anti-Valentine's Day movie night include:
Eternal Sunshine of the Spotless Mind
Marriage Story
The Lobster
500 Days of Summer
Kill Bill
Birds of Prey
Heathers
Blue Valentine
Frances Ha