Texas Nurse Fired for Discussing Toddler's Measles on 'Proud Parents of Unvaccinated Children' Facebook Page
A nurse at a hospital in Texas has been fired for discussing a toddler's measles diagnosis on an anti-vaccination Facebook group.
The nurse, who has not been identified, was fired from the Texas Children's Hospital after she was found describing how she has not "changed my vax stance" despite seeing the condition of the "super sick" child with a disease easily prevented with the MMR (measles, mumps and rubella) vaccination.
The hospital said they launched an investigation after being made aware that one of their nurses was posting protected health information on the "Proud Parents of Unvaccinated Children—Texas" Facebook page, which has since been deleted, reports KTRK.
"I think it's easy for us nonvaxxers to make assumptions but most of us have never and will never see one of these diseases," the nurse wrote, according to screenshots.
"[F]or the first time in my career I saw measles this week. Actually most of my coworkers and the ER docs saw measles for the first time as well. And honestly, it was rough. The kid was super sick. Sick enough to be admitted to the ICU and he looked miserable.
"By no means have I changed my vax stance, and I never will. But I just wanted to share my experience and how much worse it was than I expected," she added.
The nurse said the child must have recently travelled to a country "where measles is very common" and suggested that's where he contracted the disease, reports ABC.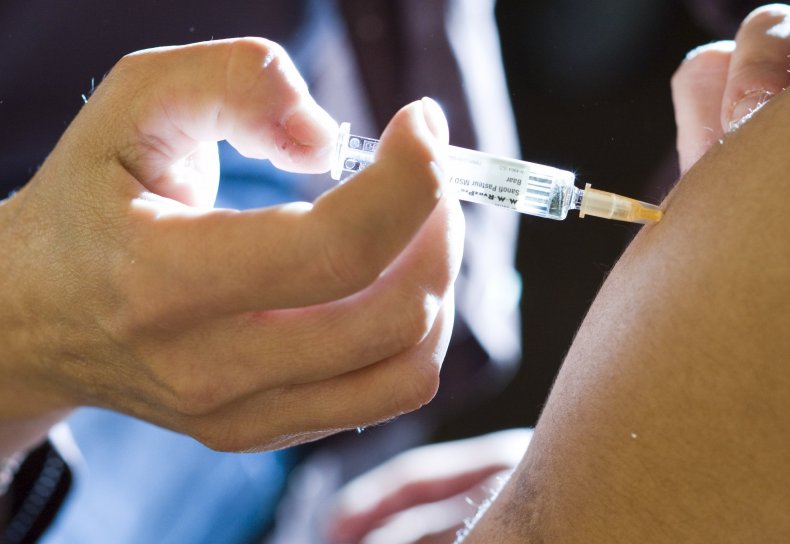 In a statement, the hospital confirmed that a child has been diagnosed with the "highly-contagious, vaccine-preventable infection. We work closely with public health entities to continuously monitor highly-contagious diseases in our local, national and international communities.
"Our Infection Control and Prevention team immediately identified other children who may have come in contact with this patient to assess their risk and provide clinical recommendations. We are also aware that one of our nurses posted information on social media and we take these matters very seriously. A thorough investigation is underway," the hospital stated.
The hospital said in a previous statement that the "views of this employee do not represent that of the organization."
There have been a total of 124 cases of measles in the U.S. this year, the majority of which are in people who have not been vaccinated, according to the Centers for Disease Control and Prevention. The center said the figure does not constitute a state-wide outbreak as the number is similar to recent years.
"Every year, unvaccinated people get measles while they are abroad then bring the disease into the U.S. and spread it to others. Make sure you and your family are protected with MMR vaccine," it added in a statement.