Anti-Vax Backlash: Amid Measles Outbreak Washington Health Secretary Sounds Alarm on Diseases Spreading
The Washington health secretary raised alarm about the spread of preventable diseases on Tuesday, as the state continues to face a measles outbreak that has infected 66 people.
In an article published in The Hill, John Wiesman expressed concern about the impacts and costs of preventable disease outbreaks, advocated for funding public health programs and promoted vaccinations against infections like measles.
Clark County, where 65 of the state's cases are documented, has vaccine exemption rates of 7.9 percent. Wiesman wrote this figure was a rate "well below what's needed to protect those who can't be vaccinated because of medical reasons or a weakened immune systems."
Wiesman also mentioned the outbreak in New York. New York City has witnessed 90 cases in Brooklyn since October.
Seventeen states, including Washington, permit parents to cite philosophical exemptions and not vaccinate their children, according to The Washington Post.
The state's legislators have introduced legislation to prevent parents from claiming such objections to vaccinations. Similar legislation has also been introduced in Arizona, Iowa and Minnesota.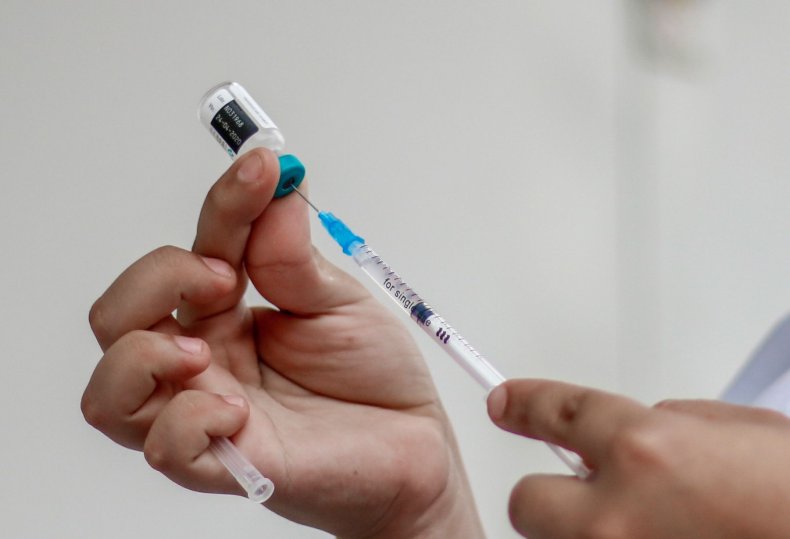 As of February 21, 159 cases of measles were reported in the U.S. this year, according to preliminary statistics from the Centers for Disease Control and Prevention.
The recent outbreaks have prompted renewed discussions about anti-vaccination advocacy, much of which promotes debunked science about the relation between vaccinations and autism.
Earlier in the month, Representative Adam Schiff wrote to Facebook CEO Mark Zuckerberg about the spread of anti-vaccination messages on the platform.
"I am writing out of my concern that Facebook and Instagram are surfacing and recommending messages that discourage parents from vaccinating their children, a direct threat to public health, and reversing progress made in tackling vaccine-preventable diseases," Schiff wrote in the letter, sent on February 14.
Facebook responded by saying it would look into actions for removing anti-vaccination content.
YouTube told USA Today in a statement that it did not allow videos promoting anti-vaccination theories to make money from advertisements. "We have strict policies that govern what videos we allow ads to appear on, and videos that promote anti-vaccination content have been and remain a violation of our longstanding harmful or dangerous advertising policy. We enforce these policies vigorously, and if we find a video that violates them we immediately take action and remove ads," the video-sharing site said in a statement.
Anti-vaccination advocacy has also raised the concerns of the World Health Organization, which last month said vaccine hesitancy was one of the 10 largest health threats around the world this year.