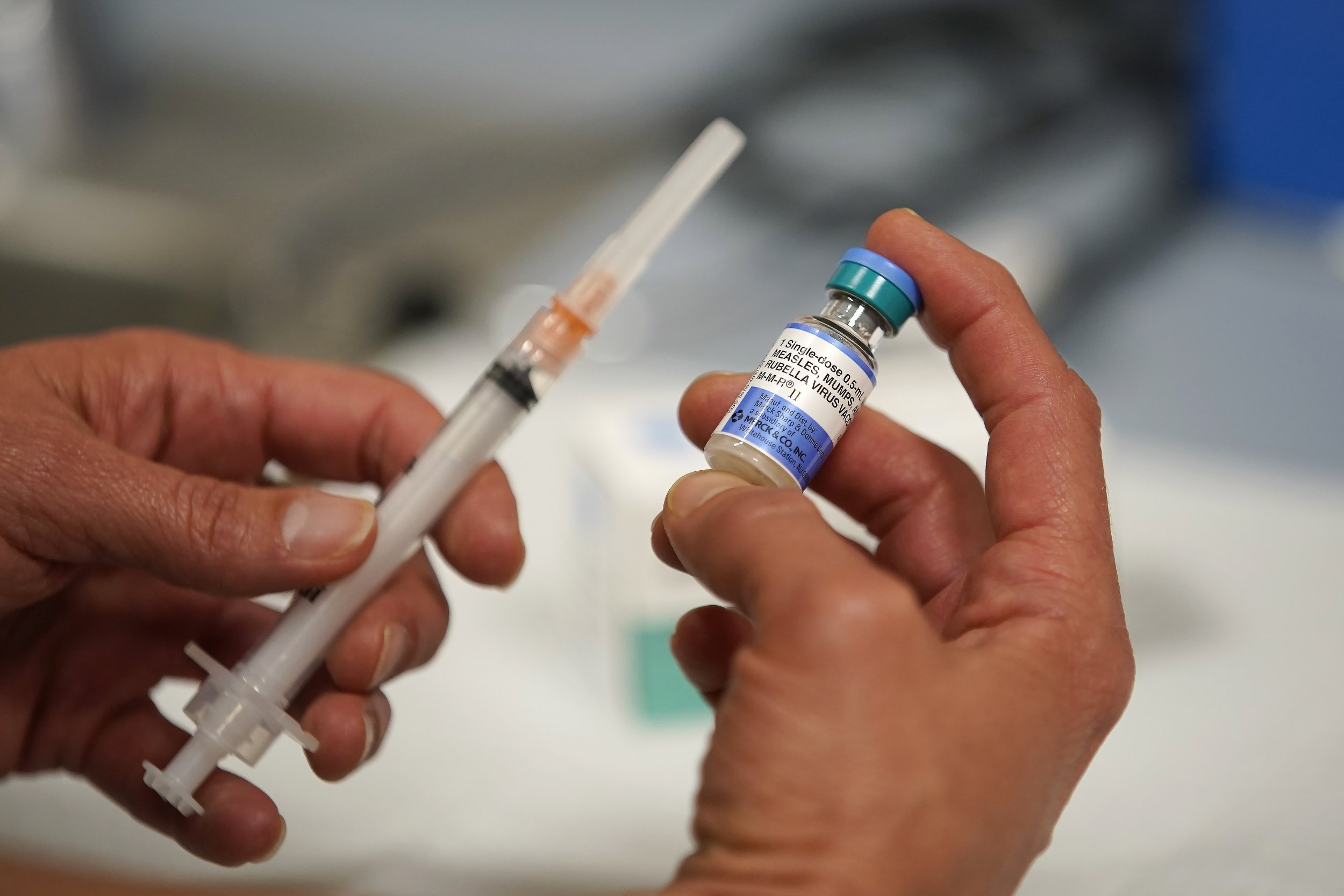 A woman has expressed fears that anti-vaccination propaganda is being pushed on children via Amazon warehouses after allegedly finding a leaflet inside a book that she had purchased from the online retailer.
Lucy Boyle, of Hampshire in South England, said she found the pamphlet warning against the human papilloma virus (HPV) vaccine inside a copy of Ali Sparkes' Night Speakers.
According to The Guardian, the leaflet claimed that the HPV vaccine is "causing injury, infertility, paralysis...ovarian failure and death, amongst other conditions."
HPV causes most strains of cervical cancer in women and has been linked to vaginal cancer and cancer of the penis. HPV is also one of the most common sexually transmitted infections in the world and can cause genital warts.
Since England introduced the HPV virus vaccination programme into high schools in 2008, the number of 16/18-type HPV infections—two of the most cancer-causing strains—in women aged 16 to 21 have reduced by 86 percent, according to government statistics.
Currently only girls and men who have sex with men are eligible to receive the HPV vaccine, although the British government announced that boys aged 12 to 13 will also become eligible for the vaccine next school year.
Speaking to The Guardian, Boyle said her 12-year-old son, whom she bought the book for as a birthday present, panicked after he found the leaflet inside the pages. She believed the leaflet may have been placed there deliberately as part of an orchestrated anti-vaxx campaign.
"[He] came downstairs saying: 'What is this, isn't this the jab I'm going to have at school?' He was worried as he had read the leaflet and knew he was going to have the jab.
"I was just about to bin it when I thought: 'Hold on a minute, that was quite targeted, it will have been put knowingly into a book read by 11 to 14-year-olds,'" Boyle said. "That's not targeting the parents, that's targeting the children. It really left a bad taste in my mouth.
"It may just be one leaflet in one book, or someone may have leafleted that whole batch of books," Boyle added. "I don't see what Amazon can do if a worker goes in with a bunch of leaflets. What's the upshot, that every worker is monitored? That all gets a bit Big Brother."
Amazon said that they checked all the facilities where the book was available, including where it could have been delivered from, but found no evidence that it was inserted at one of their sites.
Oxford University Press, the book's publisher, said they are working with Amazon in order to determine where the leaflet came from.
In a statement to Newsweek, an OUP spokesperson added: "We are extremely sorry to hear that this has caused distress to the customer and her family.
"We can confirm that this leaflet is not OUP promotional material, nor was its insertion authorized by us. Furthermore, our warehouse staff adhere to the highest levels of security such that they meet the standards set by the aviation industry. We are not aware of any other instances of external leaflets being inserted into our books.
"We take this matter very seriously and are continuing to investigate how this has happened. We remain in close contact with Amazon on this matter and will inform the customer of any developments."