Anti-Vax Kentucky Teen Who Sued Over School Ban For Refusing Chickenpox Vaccination Has Now Caught Chickenpox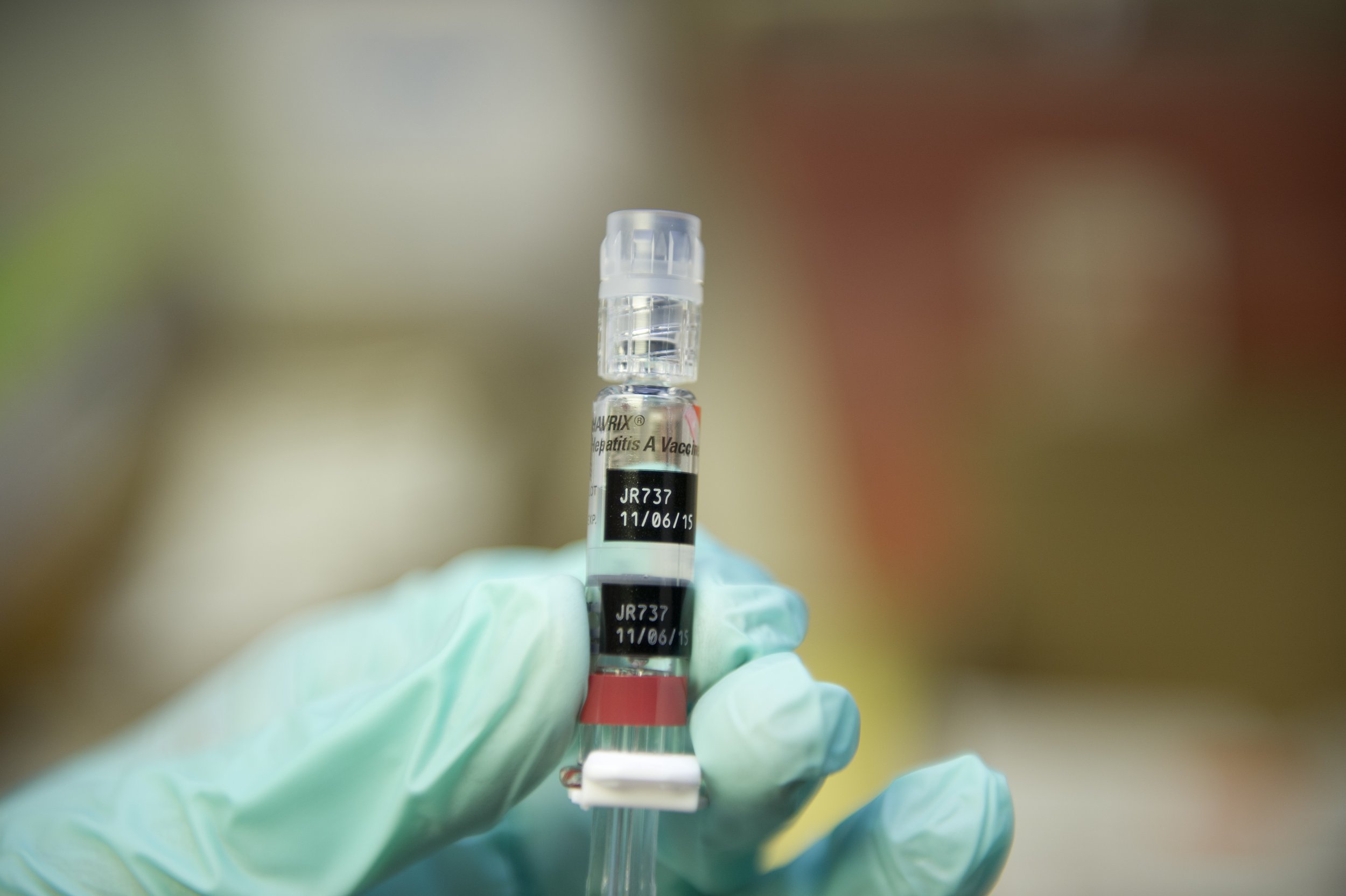 A Kentucky teenager who sued the Northern Kentucky Health Department after was banned from school for refusing chickenpox vaccination amid an outbreak, has now caught chickenpox.
Jerome Kunkel, 18, a student at Our Lady of the Sacred Heart/Assumption Academy, two neighboring private Catholic schools in Walton, first noticed symptoms of the highly-contagious viral infection which causes an itchy, blister-like rash on the skin last week, his lawyer told NBC News.
Kunkel in March filed a lawsuit against the Northern Kentucky Health Department and other state Health Department officials in the Boone County Circuit Court after unvaccinated students were asked to remain off school grounds amid an outbreak within the institution.
During the time of the outbreak, which has affected more than 100 students, the Northern Kentucky Health Department issued a warning: "All students without proof of vaccination or proof of immunity against chickenpox will not be allowed to attend school until 21 days after the onset of rash for the last ill student or staff member."
Kunkel argued in the suit that he was being discriminated against because his religious beliefs do not allow chickenpox vaccinations. "Among other fundamental and deeply held religious beliefs of Mr. Kunkel, and the beliefs of his family, is that the use of any vaccine that is derived from aborted fetal cells is immoral, illegal and sinful," the suit read. Kunkel's suit was ultimately unsuccessful.
"These are deeply held religious beliefs, they're sincerely held beliefs. From their perspective, they always recognized they were running the risk of getting it, and they were OK with it," Kunkel family attorney Christopher Wiest said, adding that the family has no regrets in regards to refusing the chickenpox vaccination.
Kunkel has not attended school since March 15. However, after he recovers from the illness, he will be immune and can return back to school.
"The ban was stupid," Wiest said. "He could have contracted this in March and been back to school by now."
Doug Hogan, a spokesperson for Kentucky's Cabinet for Health and Family Services, said banned students would be allowed to return to school when they can demonstrate that all their lesions have scabbed and solidified, according to NBC News.
Laura Brinson, a spokesperson for the Northern Kentucky Health Department, criticized Kunkel's attorney for "downplaying the dangers of the chickenpox."
"Encouraging the spread of an acute infectious disease in a community demonstrates a callous disregard for the health and safety of friends, family, neighbors and unsuspecting members of the general public," she said in a statement.