Anti-Vaxxer Parents Don't Want Their Kids to Be Bitten by Vampires, Russian Ad Campaign Suggests
A new Russian ad campaign mockingly suggested that parents opposed to vaccinations are afraid to give the potentially life-saving inoculations to their children out of concern they could be bitten by vampires.
The Moscow health authority released the ad, titled "What Do Vampires and Vaccinations Have in Common?," on Wednesday, The Moscow Times reported. The clip features a vampire with long hair, fangs and dark dilated eyes with his young daughter visiting a doctor on a stormy night to discuss vaccinations.
"I'd like to know if my daughter can drink their blood?" the father vampire says in the video, referring to individuals who have had vaccinations. The doctor argues that drinking blood is "uncivilized," but suggests that the blood of vaccinated people would be safer to consume.
"Vaccine opponents' blood can be very dangerous," the doctor asserts, and then points out the numerous advantages of vaccinations. After the vampire father asks if parents who do not vaccinate their kids "don't want them to be bitten [by vampires]," the doctor agrees, positing that it would be a logical explanation.
"Yes, perhaps it's the only explicable reason," he says.
Representatives for the Moscow health agency told the state-run RIA Novosti news agency that they wanted to use "humor" and "an unconventional approach" to inform the public about the benefits of vaccines. "When communicating with Muscovites, we stepped away from complicated medical terms and bureaucratic structures, and are speaking with the residents in one language," they said.
Nearly 50 percent of Russian children born in 2016 were not fully vaccinated according to the medically prescribed schedule, The Moscow Times reported in 2018, citing a report by the Federal Center of Hygiene and Epidemiology. This reality has led medical experts to warn that Russia will struggle to maintain so-called herd immunity, which prevents major virus outbreaks. Similar issues have occurred in the U.S., as many parents have been led to believe that vaccinations are harmful to their children.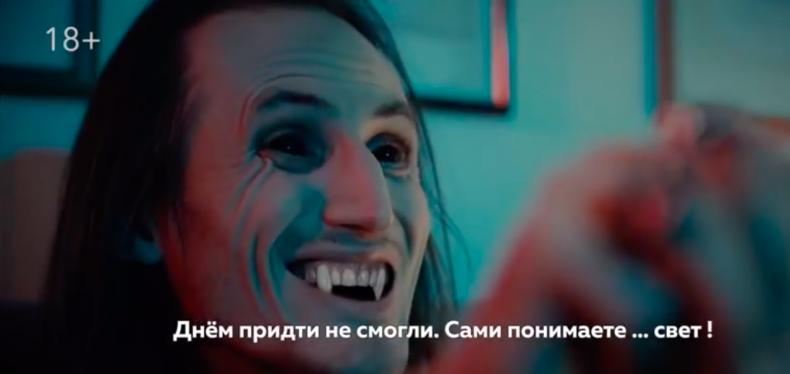 Notably, Russian trolls and bots appear to be part of the reason that misinformation about vaccinations has circulated online. Foreign Policy reported in April on a study conducted by Professor David Broniatowski at George Washington University, which examined 2 million tweets from 2014 to 2017. It noted that Russian accounts were significantly more likely to tweet about concerns surrounding vaccinations than other Twitter users.
Some of the accounts promoted vaccination as the right choice for parents, while others tweeted false information and conspiracy theories regarding vital inoculations. The research concluded that the Russians were attempting to sow discord and confusion about the issue, using it as part of a broader effort to divide American society.