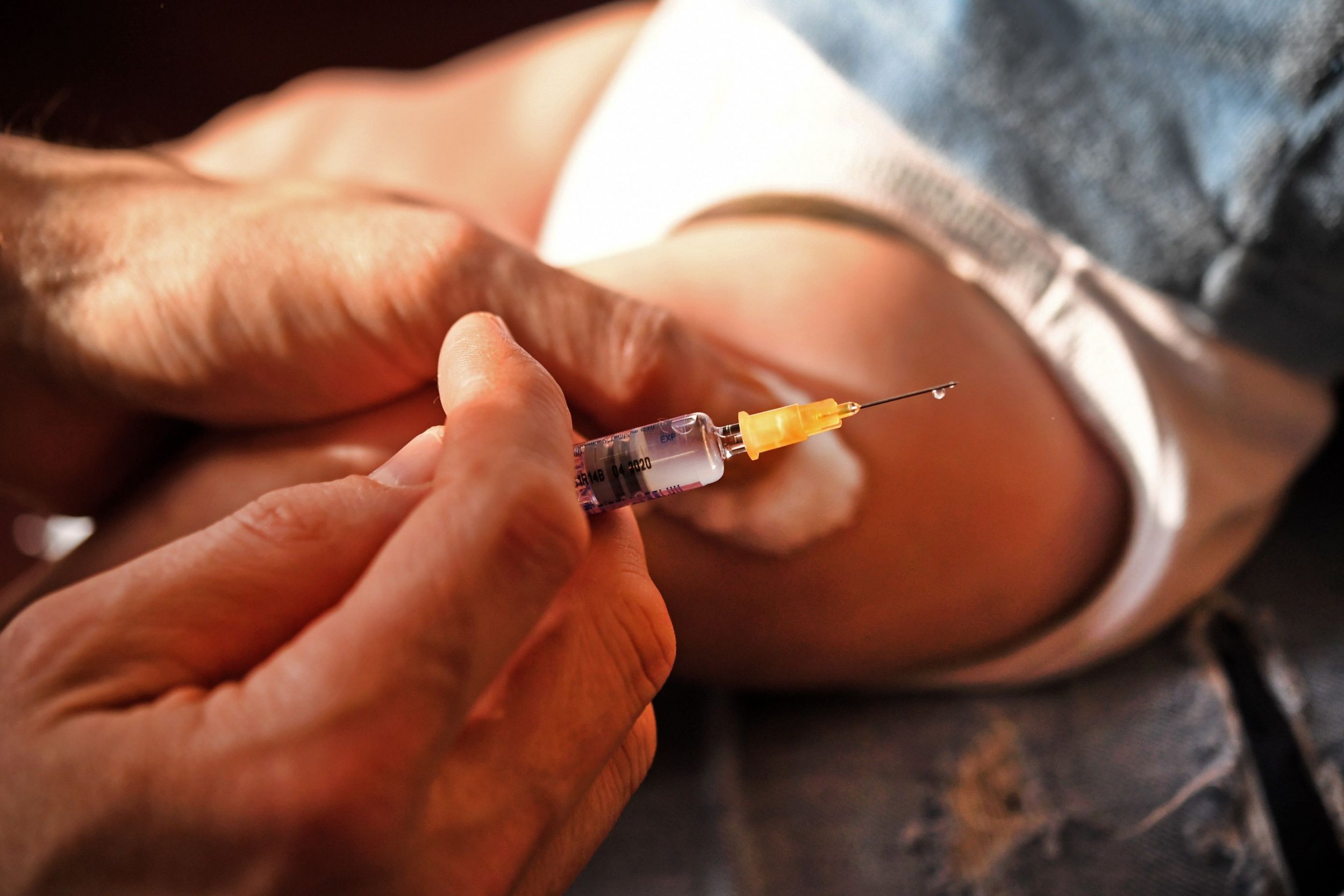 While we may not know exactly how many people are apart of the anti-vaccination community, new research sheds light on which sex is more likely to be against getting vaccinated.
Turns out, it's women, according to a study conducted at Federation University Australia in Victoria. The researchers used social media to come to their conclusion that females are much more likely to have a louder voice about the topic. Using two-years worth of data from six popular anti-vaccination Facebook pages, the team applied a number of methods to analyze the tone of the posts and who posts them. Their findings suggest that there may not be as many anti-vaxxers out there as you may think.
"Anti-vaccination networks on Facebook reflect a highly 'feminised' movement," the authors wrote in their paper, published in the journal Information, Communication and Society. "Although anti-vaccination networks on Facebook are large and global in scope, the comment activity sub-networks appear to be 'small world.' This suggests that social media may have a role in spreading anti-vaccination ideas and making the movement durable on a global scale."
Additionally, the team found that many of the posts were negative, which they believe shows that anti-vaxxers are more than just morally opposed to vaccination, but also "structurally oppressed by seemingly tyrannical and conspiratorial government and media," lead researcher Naomi Smith, at sociology lecturer at Federation University Australia told Live Science.
Anti-vaxxers have a long history that dates back centuries, according to the College of Physicians of Philadelphia. During the 1800s, members of this movement opposed the smallpox vaccine. However, today, the movement is much more widespread, in part due to social media. A 2017 measles outbreak in Minnesota—which was the largest in 30 years—occurred partially due to anti-vaxxers, The Washington Post reports. Those who were apart of the movement frequently took to social media to express their views and at times, even attacked doctors online. In order to combat anti-vaxxers, one pediatrician suggests health care professionals respond.
"If we ignore these anti-vaccine people with all of the nonsense that they are putting on social media, I really feel like that it gives them a greater voice," Dr. Eve Switzer, a pediatrician in Edin, Oklahoma, told NBC News. "I think more pediatricians should be involved in putting stuff out on social media to counter the misleading and just blatantly false information that they use."