Anti-Vaxxer Parents Should Really Know About Herd Immunity Before They Skip Immunizations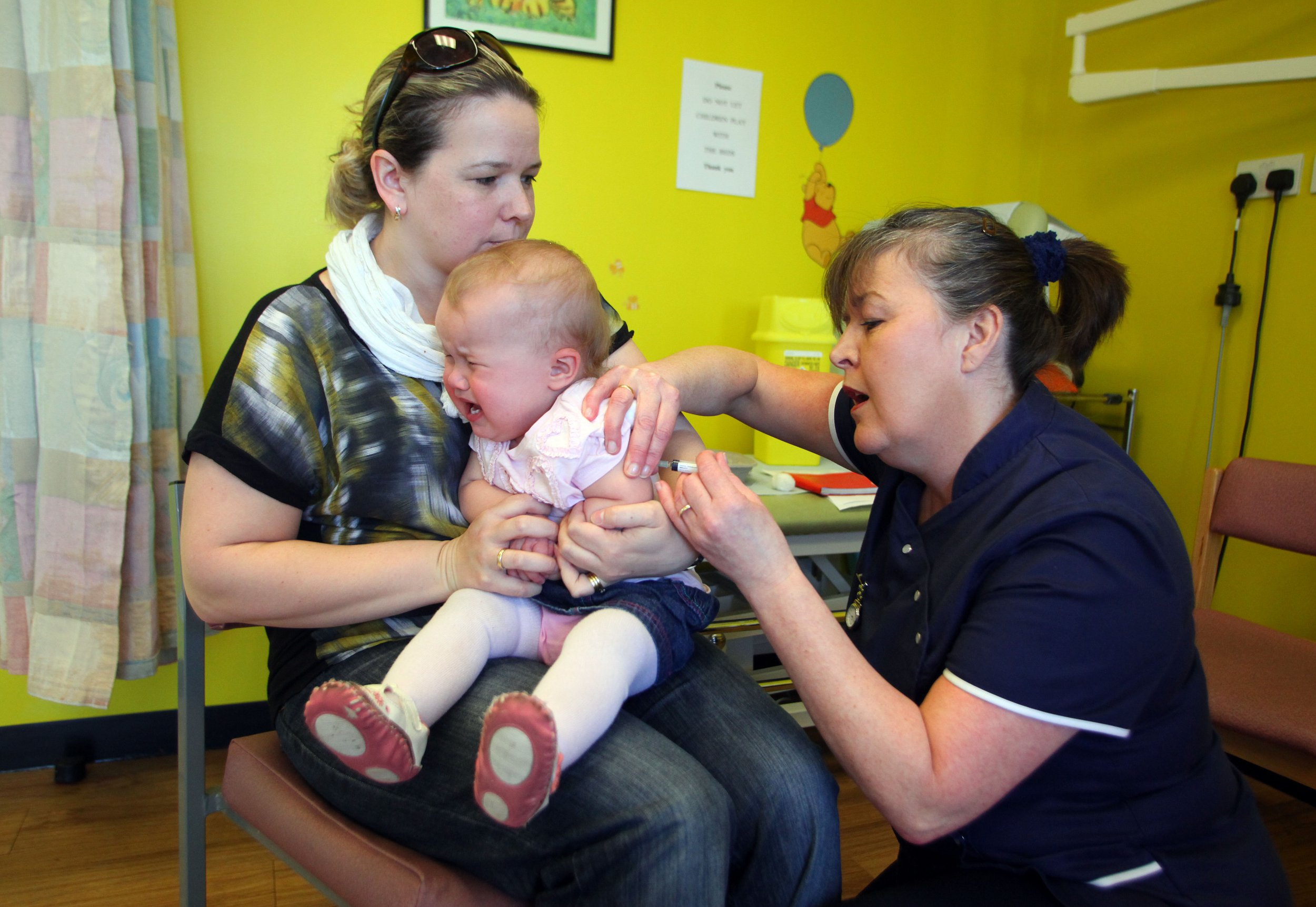 Last week, a judge in Michigan sentenced a mother to seven days in jail because she wouldn't vaccinate her son, even though she was ordered by the court to do so. She's one of an increasing number of parents who may believe that kids who don't receive vaccines for infectious illnesses can still be protected through something called herd immunity. They may be wrong.
Herd immunity refers to the protection a person may have from transmissible illnesses when a certain percentage of the population is vaccinated for said illness. The problem, though, is many health experts don't completely agree on what that figure should be to prevent an outbreak—like the one that started in Disneyland a few years ago—from occurring. The potential for a resurgence of infectious diseases could be downright catastrophic.
Robert Glatter, an emergency physician at Lenox Hill Hospital in New York City, tells Newsweek that herd immunity reduces the occurrence of outbreaks, but this only works when enough people are protected from a given disease. "Reaching the intended population to achieve herd immunity ensures that persons living in the community are not at risk of getting the disease because there is a significantly reduced risk for an outbreak." Widespread immunizations are necessary to reach that level.
Some legitimate medical concerns may mean skipping a vaccine is best. According to the U.S. Centers for Disease Control and Prevention, children with a severe allergy to any of the substances in a vaccine should not receive them. A child diagnosed with HIV or another serious immune-compromising illnesses may also be best avoiding vaccines. Some drugs, such as steroids, should not be mixed with vaccines. In general, these cases are few and far between.
Newsweek subscription offers >
But many parents either skip vaccines entirely or eschew follow-up shots, especially for immunizations like MMR which require multiple doses, but they're not skipping for any of these reasons. They may take their own approach instead of following the guidance of health authorities, such as the U.S. Centers for Disease Control and Prevention and the American Academy of Pediatrics, that provide a framework for when kids need essential vaccines between birth to age 18.
Herd immunity against measles is only achieved when 90 to 95 percent of the whole population is immune (meaning: vaccinated), says Glatter. Accounting for parents with rational reasons to skip vaccines decreases that target to about 85 percent.
But recent studies insist that's not enough wiggle room to keep a population safe. A study published earlier this year in JAMA Pediatrics, suggests even a 5 percent decline in MMR vaccine rates could spur an outbreak of measles. Should vaccine rates continue to decline, even by a few percentage points, there could be an estimated threefold increase in cases of measles in the U.S.
Adding parents who skip vaccines for non-medical reasons to those whose children must avoid them could be enough to tip the scales away from herd immunity, putting many at risk for an outbreak.
Newsweek subscription offers >
And the evidence shows that is happening. The new CDC report finds that a median of two percent of kindergartners in the U.S. qualify for vaccine exemption under the current laws of their state. But the percentage of kids who aren't vaccinated is higher. If the trend continues, herd immunity may not be a reliable alternative.
Anti-Vaxxer Parents Should Really Know About Herd Immunity Before They Skip Immunizations | Tech & Science