Pet Safety: Anti-Vaxxers Are Refusing to Inoculate Their Animals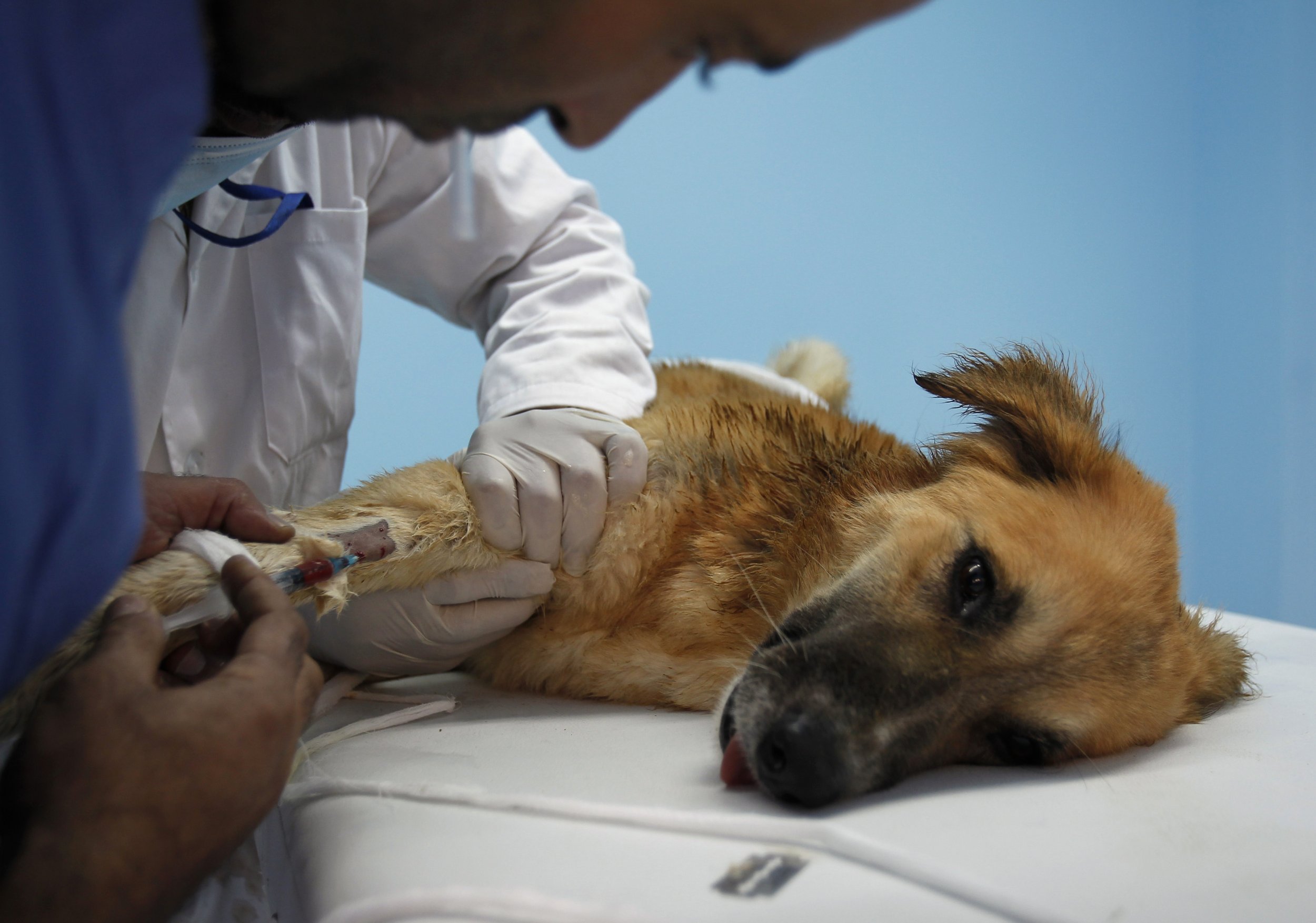 In case you thought the nation's hysteria was confined to politics, a growing swath of paranoid pet owners is out to prove you wrong. Veterinarians in the New York City borough of Brooklyn are starting to run into pet owners who do not want to vaccinate their furry loved ones, according to a report by Brooklyn Paper. The hesitation is a result of the (human) anti-vaccination movement, advocates of which believe vaccines can lead to autism in children.
Related: Robert F. Kennedy Jr. takes his debunked vaccine concerns to Trump
"We do see a higher number of clients who don't want to vaccinate their animals," Dr. Amy Ford of the Veterinarian Wellness Center of Boerum Hill told Brooklyn Paper. "This may be stemming from the anti-vaccine movement, which people are applying to their pets."
Though the anti-vaxxer movement has intensified in recent years, there is no scientific evidence that inoculations cause autism. A 1998 study that warned of the dangers of vaccinations—and in turn led to a downturn in vaccinations—was retracted in 2010 by British medical journal The Lancet, and later was proven to be a fraudulent study. Vaccines do not cause autism, in humans or in animals.
"It's actually much more common in the hipstery areas," Ford said about the rise of Brooklynites who refuse to vaccinate their pets. "I really don't know what the reasoning is. They just feel that injecting chemicals into their pet is going to cause problems."
Another veterinarian in the Brooklyn neighborhood of Clinton Hill told Brooklyn Paper that she too has seen an upswing in vaccine-resistant pet owners. "I had a client concerned about an autistic child who didn't want to vaccinate the dog for the same reason," said Dr. Stephanie Liff of Clinton Hill's Pure Paws Veterinary Care. "We've never diagnosed autism in a dog. I don't think you could."
Other conversations the paper had with veterinarians and pet owners reveal a similar sentiment burgeoning in the borough, with one Park Slope pet owner saying he "bumped into" someone who told him not to vaccinate his dog. Liff said that while the fears are unnecessary, it makes sense why people would make the connection.
"Most trends in veterinary medicine are extensions of human medicine, so I think the anti-vaccination movement extending into veterinary medicine is natural," Liff said, going on to note that there are major differences in how diseases interact with different species.
"It's a little different," Liff said. "My patients eat dirt. They eat poop."