Anti-White Attack: Black Man Punches 'White Boy' at NYC Pizzeria After Allegedly Racially Harassing Him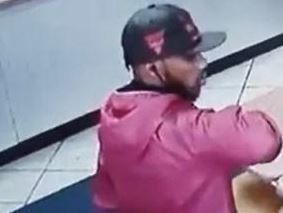 A middle-aged white man was seated at a pizzeria in New York City's South Bronx when a black man allegedly spit a series of racially charged taunts at him and hit him twice in the face, fracturing his eye socket.
The 59-year-old white man, who has not been identified, was grabbing a slice and typing on a laptop when the suspect allegedly began insulting him. "You ain't a white man. You a white boy!" the victim told WABC the suspect said. The blows landed him in an operating room to repair a fractured eye socket and torn retina.
The incident occurred around 4 p.m. on October 6 and was captured on surveillance video. The video appears to show the victim standing up from his corner table inside Ray's Pizza Restaurant, located on East 138th Street near St. Ann's Avenue (blocks away from the New York Police Department's 40th Precinct), after the suspect, clad in a black baseball cap and red windbreaker, plopped down across from him.
The victim can be seen in the video moving two tables away, but he told WABC the allegedly unprovoked taunts kept coming.
"F*** all white people," the suspect belted, a police source confirmed to Newsweek.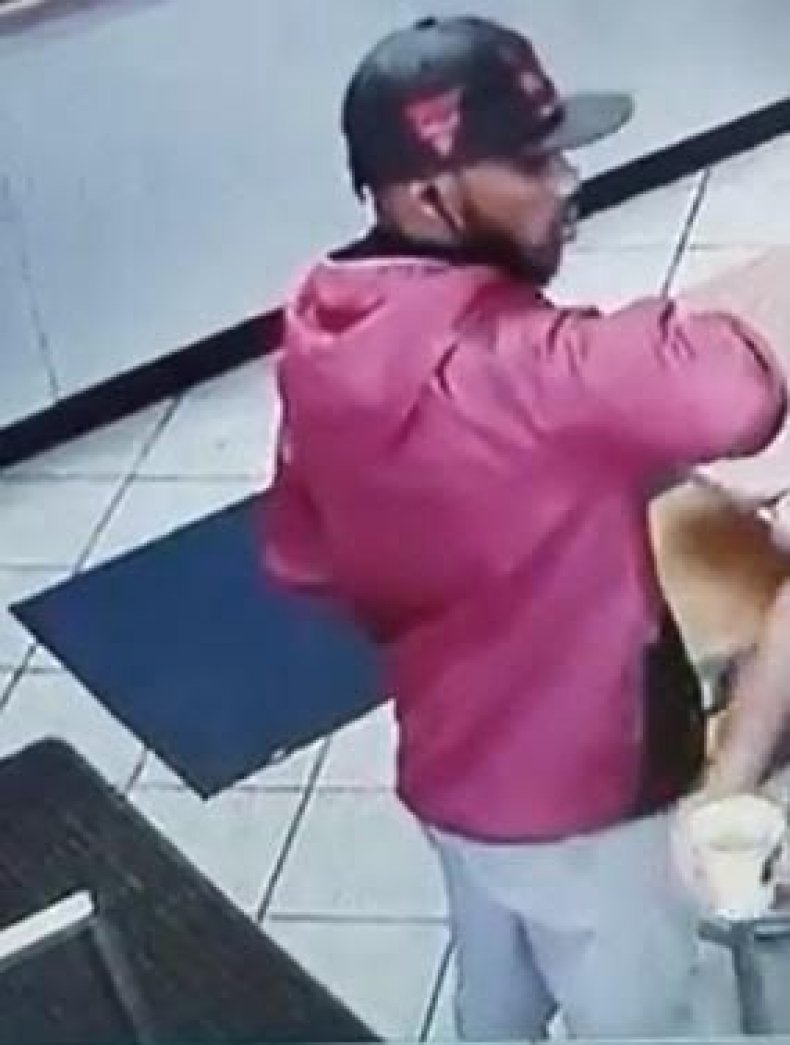 "Look at this f***ing white guy! These f***ing white people think they own the world!" the victim told NBC 4 he heard.
The NYPD confirmed in a report that the suspect "began yelling anti-white statements" at the victim.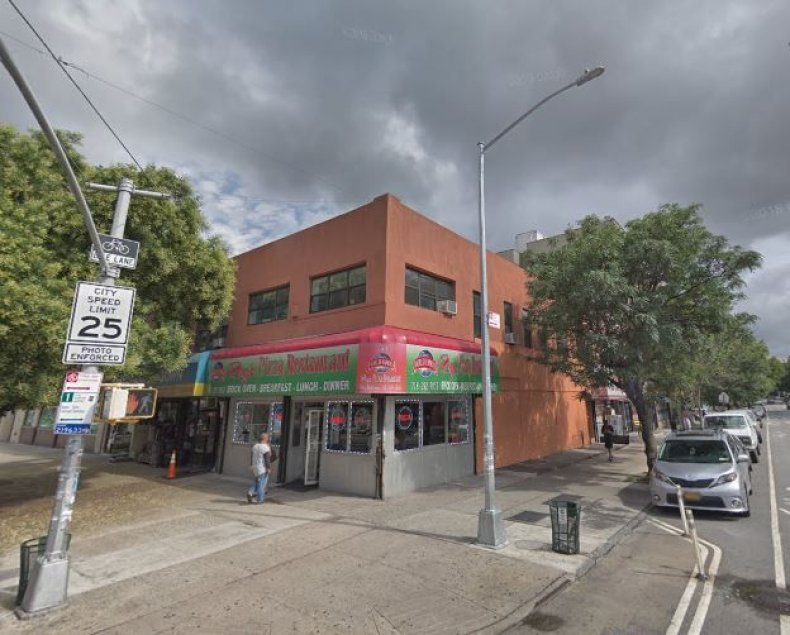 Surveillance video appears to show the victim, who was wearing a Yankees T-shirt, attempting to toss his plate in the trash receptacle when he is physically blocked and quickly struck by the suspect's open backhand.
"As I go around him, he smacks me in the face with his [left] hand," he told WABC.
The victim admitted he retaliated by throwing his cup of coffee at the suspect. "I throw my coffee at him," the victim said, "and in the blink of an eye, like Mike Tyson, he just punched me in the face."
The suspect threw and landed a left-right jab combination, according to the video, then ran off as the victim's nose started to bleed.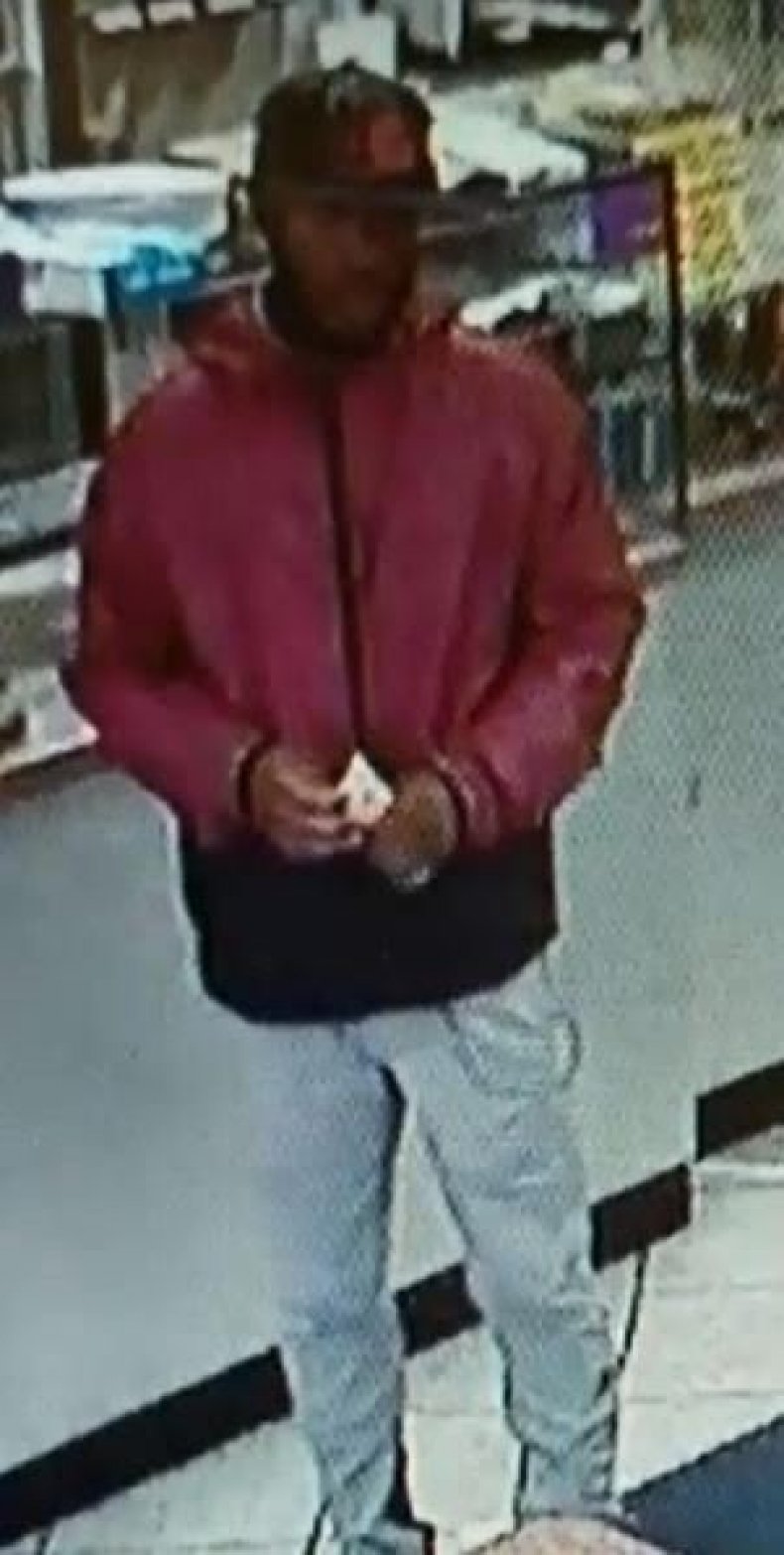 The victim told WABC he has lived in the neighborhood for 18 years but is now terrified. "This makes me want to look over my shoulder all the time now," the victim, with a badly bloodshot eye, said.
Police have not yet apprehended the alleged attacker and are seeking leads to bring him into custody.