On International Holocaust Remembrance Day, we contemplate the incomprehensible.
The Nazis' unparalleled industrialization of evil, and the physical, emotional, and spiritual destruction they wrought on the innocent.
Our understanding of the Holocaust is inadequate if we do not apply its lessons to today, when Jews are firmly back on the agendas of racial, religious, and political extremists.
Palestinian Authority President Mahmoud Abbas's recent speeches in Cairo and Ramallah are prime examples. Replete with conspiracies and false histories, President Abbas once more claimed that Jews have no history or rights in their homeland, and preferred to die in concentration camps over emigrating to the safety of the British Mandate.
His statements are as absurd as you might expect from a man who wrote his doctoral thesis on Holocaust revisionism.
That President Abbas and so-called moderates in Iran can earn a sympathetic reputation proves that a core lesson from the Holocaust remains unlearnt. The nature and prevalence of anti-Semitism is misunderstood by some, misappropriated by others, and downplayed by too many.
A triple-headed beast has tormented Jews for centuries. Religious, racial, and political anti-Jewish discrimination has found a home within autocracies and democracies, republics, caliphates and monarchies.
While some groups are nauseatingly proud of their anti-Semitism, others try to achieve the same results, but with none of the notoriety. None more so than those with ambitions to return Jews to the perils of statelessness.
The term anti-Semitism was created in the age of Enlightenment, when the pseudo-science of eugenics laid the seeds of Nazism. The unsubtle racism of neo-Nazis remains a lightning rod for mainstream outrage today, however religious and political hostilities against Jews are often unacknowledged for what they are.
The anti-Judaism of Islamic extremists both in the Middle East and migrant communities is a rising concern, as are the creeping tendencies in some European nations to restrict the rights of their remaining Jewish citizens.
However, it is the increasing acceptance and elevation of anti-Zionists across the world that is cause for particular concern. Those who deny the Jewish people, and only the Jewish people, the right to live in freedom and security in their homeland are routinely paraded as the picture of progressive politics.
When nations like Iran arm their bigotry with ballistic missile programs and powerful proxies like Hezbollah, they can expect acquiescence and appeasement from much of the world.
The inalienable right to self-determination is the one guarantee that Jews can never become victims to genocidal regimes again. Anti-Zionism is an ideology which perpetuates the political oppression of Jews, and by doing so legitimizes and encourages violence in Israel and the Diaspora.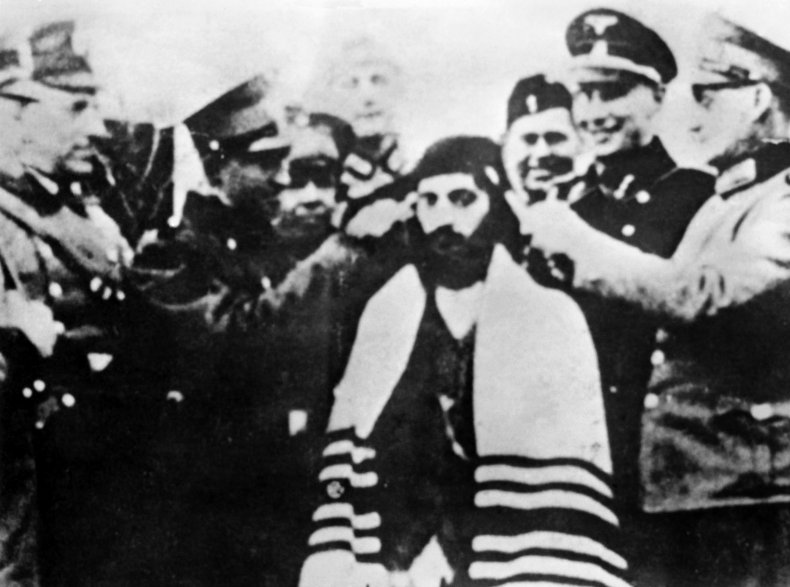 It can be verboten in some circles to call out these activists or dictatorial regimes for their beliefs. Nevertheless, those who seek the political oppression of Jews must not be held to a lower standard of bigotry than their religious or racially motivated counterparts.
Fake News is old news to Jews. Today's anti-Israel agenda, hailed from college classrooms to the voting chambers of the United Nations, regularly tells of a world in which Solomon's Temple never stood, Jews were not in Israel and the Middle East for thousands of years, and that Zionists were complicit in the Holocaust.
While criticism of Israel like any country is valid, the attempt to conflate the delegitimization and eradication of the Jewish state with any sort of regular politics is the height of deception. Only by fighting the triple-threats of religious, racial and political discrimination simultaneously can tangible progress be made.
World leaders including UN Secretary-General António Guterres and French President Emmanuel Macron are entirely correct in denouncing anti-Zionism as a form of anti-Jewish hatred, but in too many circles those sensibilities are an anathema.
Holocaust Memorial Day is not only the time to remember those lost to the fires, it is a day to recommit to building a future in which it can never happen again. The freedom and security of Jews living rightfully in their homeland forms the cornerstone of that world.
Dani Dayan is Consul General of Israel in New York.