Antidepressant Use During Pregnancy May Increase Autism Risk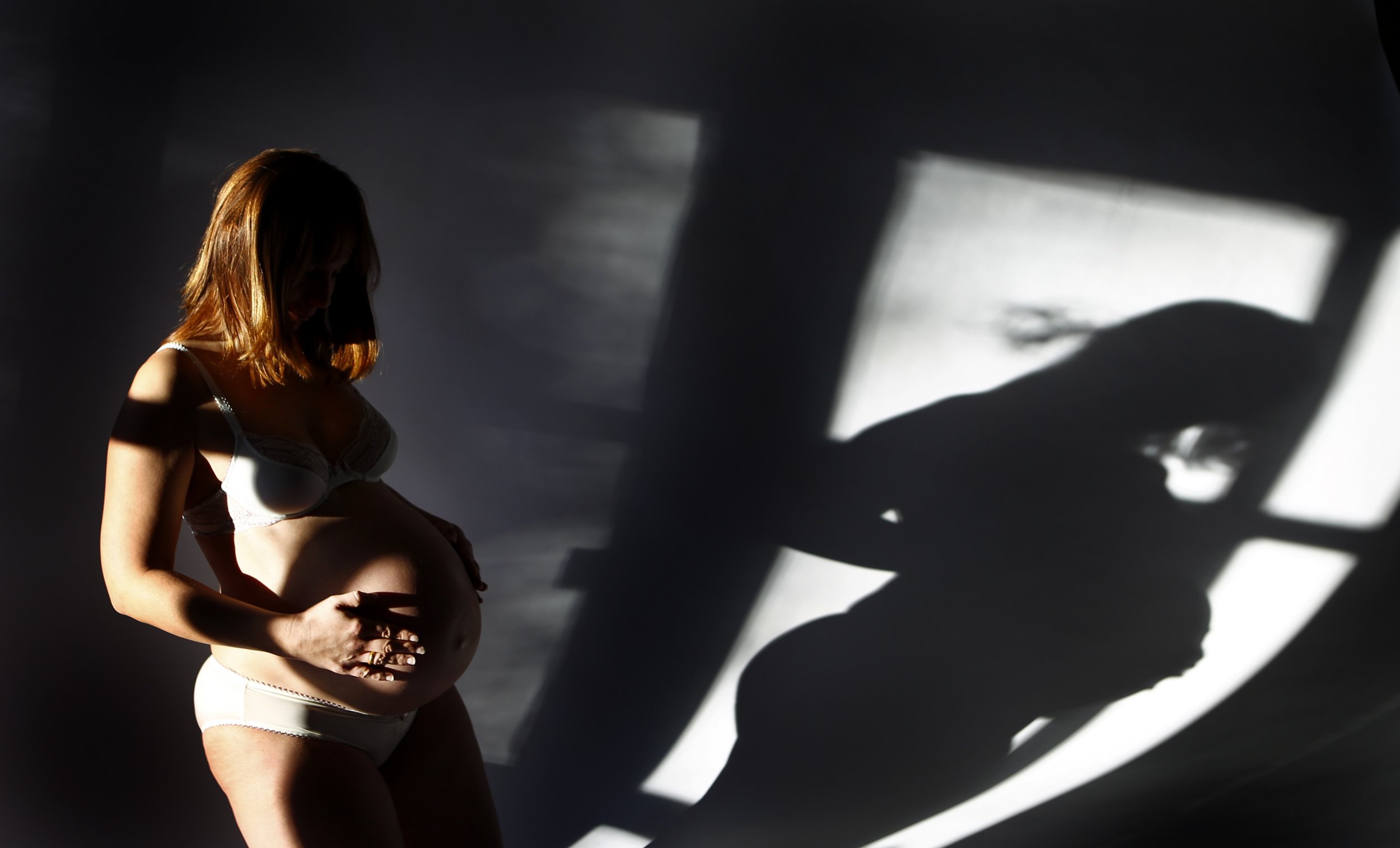 The use of antidepressants during pregnancy might raise the risk of children developing autism, new research suggests.
The link between the use of these drugs and the disorder has been controversial and unclear, but a new study published in the British Medical Journal was specifically designed to overcome the confounding factors involved in past research. It looked at the health records of more than 25,000 children and adolescents in Stockholm County, Sweden, 5,378 of whom had autism. A total of 3,342 of the children were exposed to antidepressants during pregnancy, and among these kids, 4.1 percent were later diagnosed with autism. On the other hand, 2.9 percent of those born to mothers with psychiatric disorders—but not taking antidepressants—were diagnosed with autism.
The researchers calculated that children born to a mother taking antidepressants have a 45 percent increased risk of being diagnosed with autism, compared to the child of a mother not taking antidepressants but with a psychiatric disorder. "Children exposed to antidepressants during pregnancy seemed to be at a higher risk of autism, particularly autism without intellectual disability, than children of mothers with psychiatric disorders who were not treated with antidepressants during pregnancy."
However, the scientists point out the overall risk for autism is small, and more than 95 percent of women in the study who took the drugs during pregnancy didn't have a child with autism spectrum disorder. "Also, the study investigators estimated that even if the association between antidepressant use and autism is causal then only 2 percent of autism cases would be prevented if no women with psychiatric disorders used antidepressants during pregnancy," says Diana Schendel, a professor at Denmark's Aarhus University who wrote an editorial accompanying the study, but who wasn't involved in the research.
Antidepressants like selective serotonin reuptake inhibitors pass through the placental barrier from mothers to fetuses and are thus available to the developing brain. Animal studies suggest that exposing fetuses to SSRIs may increase the risk of autism-like behaviors. But better understanding the link between the drugs and autism in humans is more complicated, especially considering that severe depression and other mental disorders raise the risk of developmental problems in a mother's offspring.
Study first author Dheeraj Rai, a psychiatric researcher with the University of Bristol, says that "our advice for pregnant women and clinicians is very clear: They should not base decisions about the use of antidepressants during pregnancy on any one study, especially when the research evidence is conflicting as in this case where different studies have reached different conclusions.… Balancing benefits and risks of taking medications during pregnancy is a complex and often difficult decision, and our advice would be for women to discuss their concerns with their treating clinicians who will be able to help them weigh the pros and cons and make an informed decision."
Rai adds that "there could be severe risks of stopping or not taking antidepressants during pregnancy both to the mother and the fetus so the benefits of these medications for mothers who need them should not be forgotten."
The link the researchers found wasn't to autism in general, but to "autism without intellectual disability," Schendel says. This is important "because it may help sharpen the focus of future studies by targeting [a subgroup] that may be most relevant to the connection between antidepressant use and autism."