Antifa Activist's Death Leads to Trial of Three Far-Right Members in France
Three far-right skinheads have gone on trial in France over the 2013 death of 18-year-old anti-fascist (or antifa) activist Clément Méric.
Scheduled to last two weeks, the trial began on Tuesday in Paris. Esteban Morillo and Samuel Dufour, both 25, have been charged with violence that led to the death of Méric. They face up to 20 years in prison if convicted, France 24 reported. Alexandre Eyraud, 29, a third defendant, has been charged with aggravated assault against two of the deceased activist's associates. He faces up to five years in prison.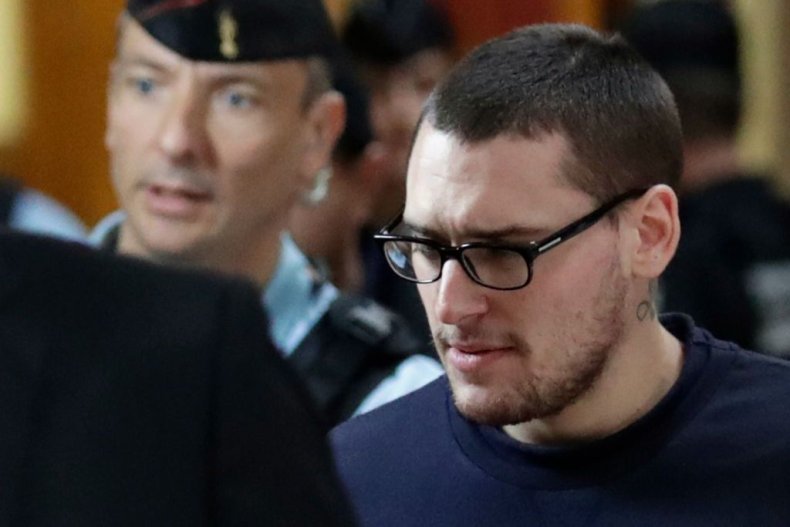 Méric has become an icon for antifa activists in France, who claim his death amounts to a "political killing." Conversely, right-wing groups have classified the actions of the three defendants as "self-defense." As the trial unfolds, answers are expected to unanswered questions, such as whether or not the intention was to kill the activist, and if a weapon was used.
The incident occurred in June 2013 at a private clothing sale in an apartment in central Paris. Polo shirts by the British label Fred Perry were on sale, which were popular with members of the far-left and far-right groups. Although it was an invitation-only sale, individuals from both the left and right attended, according to The Guardian. This led a group of antifa activists to criticize a group of skinheads for wearing "white power" and "blood and honor" T-shirts.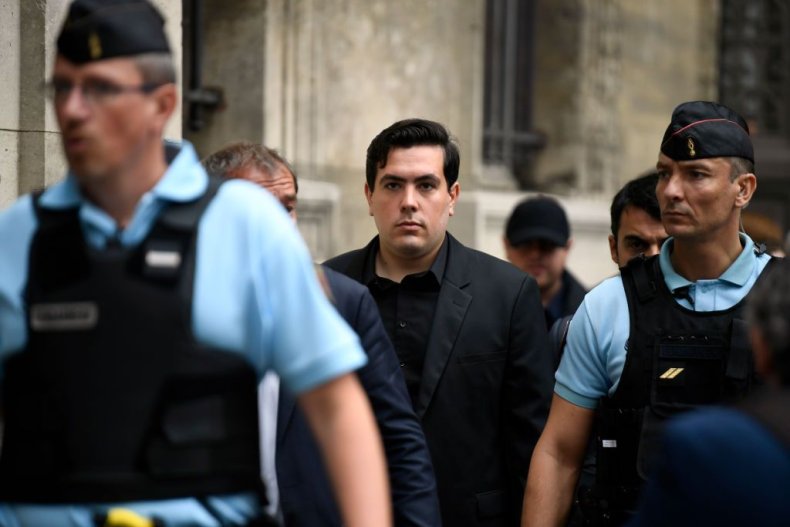 Outside of the apartment, words turned to blows. Méric was beaten badly, later dying from his wounds in the hospital. The violence led to large protests in the French capital, as many residents rose up in support of the dead activist and against the rise of the far-right.
The following month, the French government announced that right-wing groups the Third Way, the Revolutionary Nationalist Youth (JNR) and the Desire to Dream had officially been banned, the BBC reported. Government spokesperson Najat Vallaud-Belkacem explained that the three organizations had "private militias" and "provoked discrimination, hate and violence." The government, which was then led by former President François Hollande, also pledged to punish Méric's "murderers."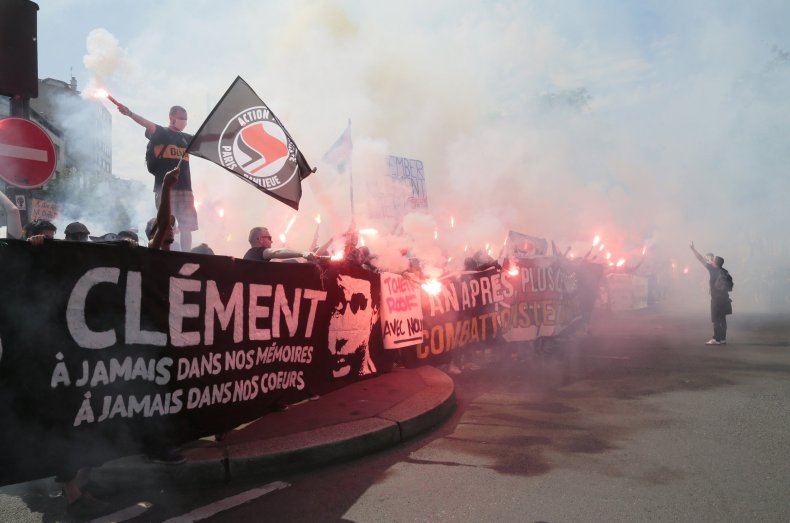 "The death of Clément Méric is a political murder. He was targeted because he was recognized as an anti-fascist activist," an unidentified spokesperson for Action Antifasciste Paris Banlieue (AFAPB) told Agence France-Presse at a Monday rally in support of the victim.
Méric's death is "not a minor news item; it is symbolic of the rising power of the far right, in France and in Europe" with "the complicity of governments' fascist, racist and ultraliberal policies," the spokesperson added.
Antifa Activist's Death Leads to Trial of Three Far-Right Members in France | World