Antifa Leader Explains Violent Movement: Nazis Shouldn't Feel Safe In Public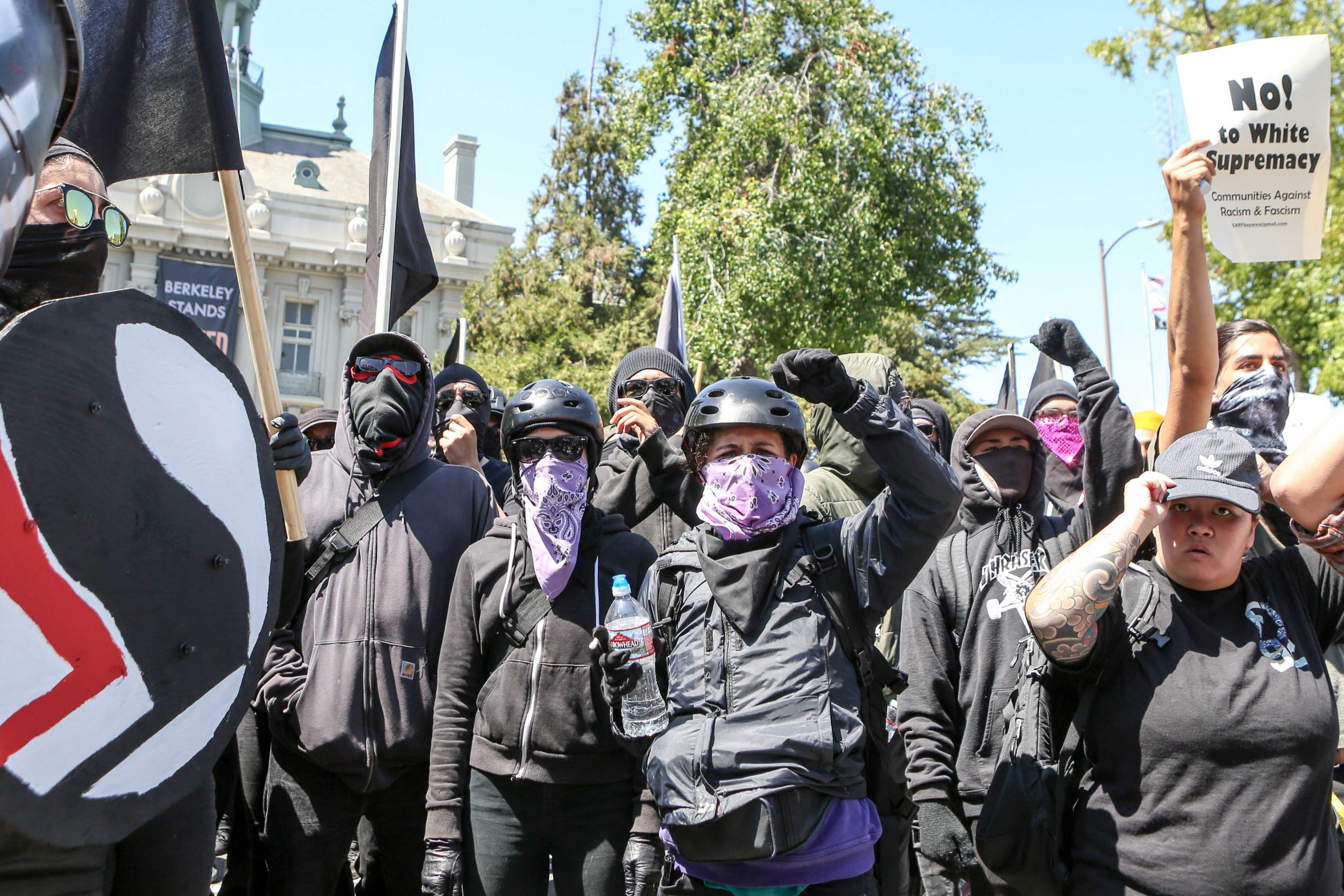 Violence is not only necessary but justified when standing up to Nazi groups, a leader of the antifa, or anti-fascist, movement said this week.
Mike Isaacson, one of the founders of Washington-based Smash Racism D.C., said that physical violence is an important tool in fighting a political ideology that is rooted in a violence and murder.
"The justification [of the use of violence] is that Nazi ideology at its very core is founded on violence and on wielding power by any means," Isaacson told The Hill Thursday, hours before a conservative activist was scheduled to speak at the University of California, Berkeley.
Isaacson also said Nazis, such as the white supremacist groups that marched in Charlottesville, Virginia, last month, should not be able to hide behind the First Amendment because they aren't seeking free expression but violent oppression instead.
"There is the question of whether these people should feel safe organizing as Nazis in public, and I don't think they should," he said. "Someone who is intent on politically organizing for the sake of creating a state-sponsored genocide—I don't think is something that we should protect."
Following Charlottesville, some antifa activists justified their members' violence against white supremacist and nationalist groups by accusing Charlottesville police of not stepping in sooner to curtail the Nazis' hate speech.
Isaacson's comments also run counter to the tacit endorsement of Nazi free speech rights from President Donald Trump following the violence in Charlottesville, which led to the death of a peaceful protester.
"You had some very bad people in that group [of neo-Nazis]," the president said days after the rally. "But you also had people that were very fine people."
Isaacson was speaking on the eve of a Thursday night speech at Berkeley by conservative writer and pundit Ben Shapiro. Local police and security officers at the campus were ramping up security to avoid violence, which has occurred before appearances by other conservative speakers, such as former Breitbart News writer Milo Yiannopoulos. In February, protesters set fires and smashed windows, and Yiannopoulos's speech was canceled.
The Yiannopoulos protest and three other violent rallies have cost East Bay police departments $1.5 million this year, according to the San Francisco Chronicle.
No counterprotest has been planned for Shapiro's appearance, according to Meleiza Figueroa, a prominent former Occupy Wall Street protester and Berkeley doctoral student.
Still, Berkeley's mayor said it was time to categorize antifa as a "gang," following an August 28 gathering of roughly 100 black-clad anarchists and antifa members among 2,000 peaceful protesters at a "Rally Against Hate" march at the city's Martin Luther King Jr. Civic Center Park.